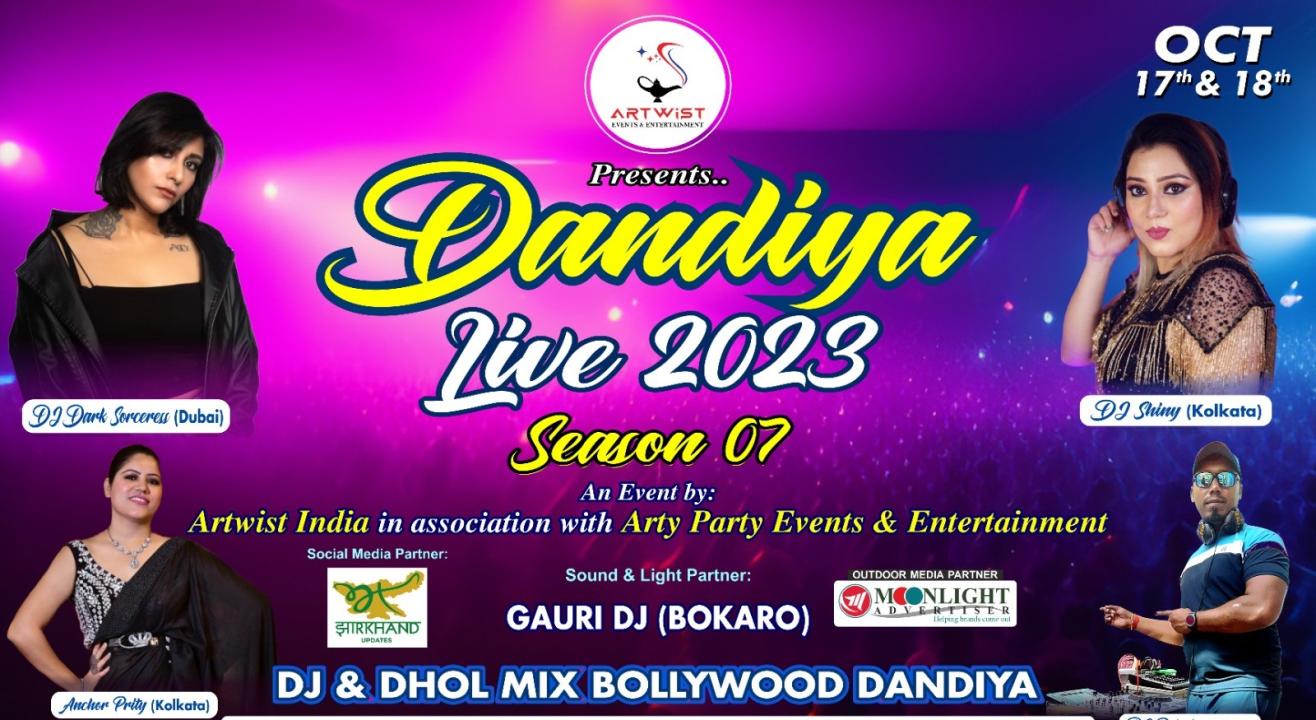 Dandiya Live (Season 07) | Navratri 2023
Event Guide
Celebration
Fun times ahead
Invite your friends
and enjoy a shared experience
Dandiya Live (Season 07) | Navratri 2023
Event Guide
Celebration
Fun times ahead
Invite your friends
and enjoy a shared experience
Event Guide
Celebration
Fun times ahead
Invite your friends
and enjoy a shared experience
Dandiya is a traditional Indian folk dance that is popular during the festival of Navratri. In a live Dandiya event, participants gather in colorful attire and form circles or lines. They dance to the beat of traditional folk music using wooden sticks called "dandiyas." The dance involves rhythmic movements, twirls, and clashing of dandiyas with other participants.
Dandiya events are filled with energy, vibrant music, and a sense of community. They often feature live performances by musicians and singers, creating an electric atmosphere. Participants of all ages come together to celebrate, socialize, and enjoy the festivities.
These events are not only a celebration of dance and music but also a way to honor cultural traditions and the goddess Durga during Navratri. Dandiya events typically take place in various parts of India and around the world, providing a joyful and memorable experience for participants.
Dandiya Live Season 05 at Bokaro
The Bokaro Mall
Indira Gandhi Marg, Sector 3/C, Sector 3, Bokaro Steel City, Jharkhand 827003, India
GET DIRECTIONS
Dandiya Live (Season 07) | Navratri 2023
Event Guide
Celebration
Fun times ahead
Invite your friends
and enjoy a shared experience