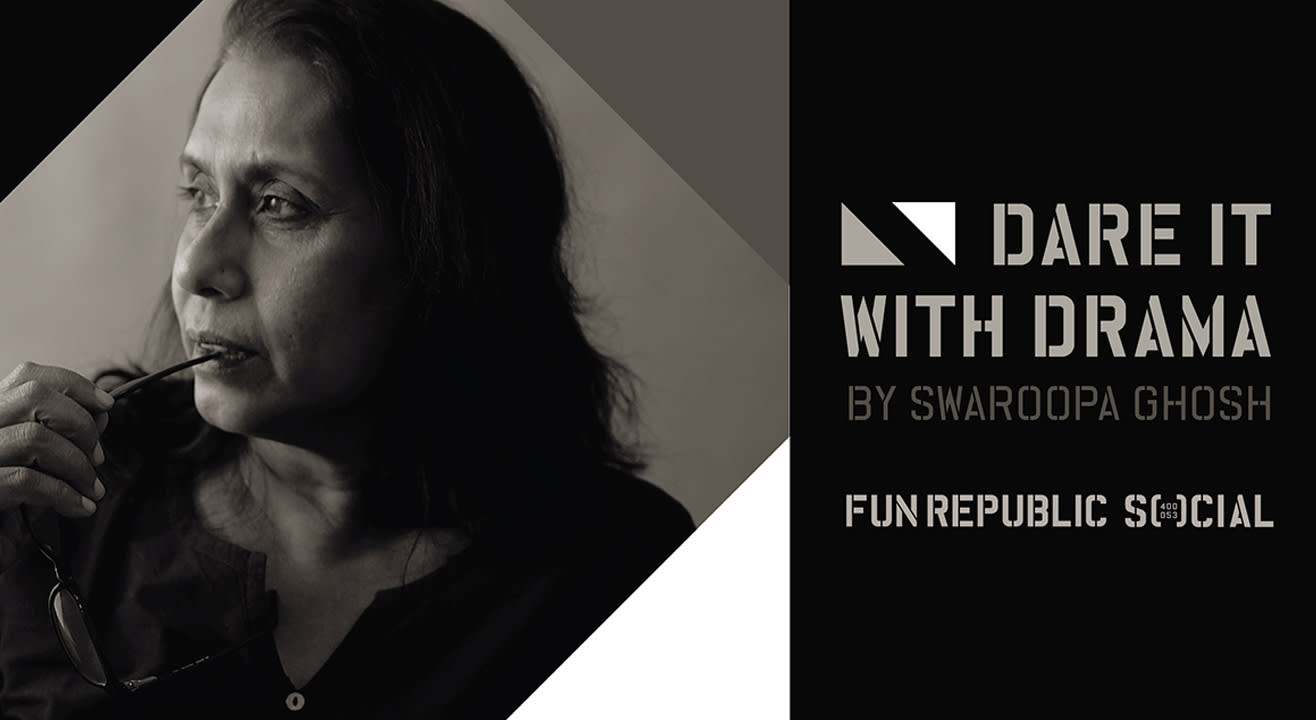 Drama
Dare it With DRAMA by Swaroopa Ghosh
Fun Republic Social, Mumbai
About
Due to the popularity of Digital media, Television and Films, most of the people opt for acting in front of the camera. Nothing wrong with it, except, if we trace back the history, we will find even before camera was invented, people were performing before live audience. It is more challenging and dynamic, because there is no re-takes. That's why I feel, DRAMA is and should be an integral part for training Actors. No other medium can train an actor so thoroughly… to imagine, experience, realize, appreciate and create.
This workshop is aimed to make people aware of the fact that drama can happen anywhere at any point of time, using the basic intelligence, understanding of life, a layman can also create drama with the help of acquired techniques and further develop his / her awareness to become an actor That's why this workshop –Dare It with DRAMA
The workshop will be divided into two parts, the first two hours will consist of understanding ones' own space in relation to that of others and what all one can do within that space to develop observation, concentration, imagination, co-ordination and execution and in the next two hours one will learn to consciously implement the acquired techniques to support and create a criteria based presentation / scene work.
The whole workshop will be archived on professional camera and shared with the participants for self analysis and further reference