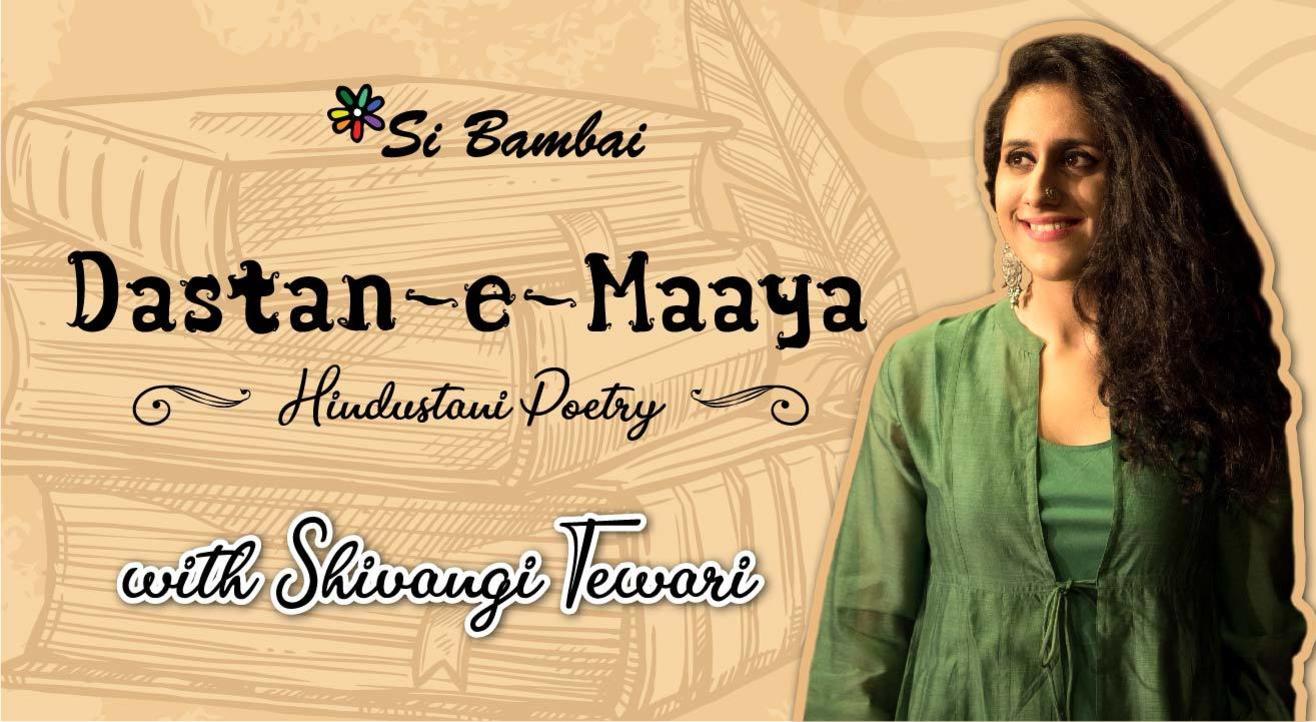 Poetry
About
Dastan-e-Maaya is a hindustani poetry and a storytelling show that delves into the valley of love and aazadi. With the heart to bring back the times of poets Faiz Ahmed Faiz and Paash, Maaya hopes and aims to spread Inquilab to unite the people of India.
Shivangi Tewari - Lyricist, Poetess and a Storyteller
In the months of misty Bombay, she arrived as a journalist in 2018, and a year later turned into an artist by the summer. After quitting her corporate job, she chose to pursue her passion with fullest fervor and honesty. She went on to become a Hindustani poetess by launching her self-scripted and directed poetry and storytelling show 'Dastan-e-Maaya'.
As Maaya, she performed at some of the finest and pristine arts spaces and stages in the country such as Akshara Theatre, New Delhi, The Cuckoo Club, Si Bambai, The Jeff Goldberg Studio, Castiko Space, Mumbai, Lahe Lahe, Bangalore, August House, Jaipur etc.
Soon after, she debuted as a lyricist in the film industry with Playback singer and Music Composer Hriday Gattani. Our first song Aawara Aawara won many hearts and cheers. More are expected to release this year successfully.
As a theatre artist and a poetess, she has traversed through various experiences to realize that her mission is larger than just becoming a poet on social media. She wishes to go and perform in all the gullies, mohallass, nukkads and aangans for all the people across the world.
She wishes to create an era where we can all be inspired from Faiz, Amrita, Sahir, Paash, Firaq to pour out our hearts through poetry and carry on the flame with incessant pride and truth. It's time to bring back love, freedom and compassion for each other, and she promises to relentlessly go on and follow the footsteps of Kabir and her beloved Senior and Dastango Ankit Chadha, who always said 'Tujhe marne ka Shaauq hai, Aa tujhe main ishq ki taaleem doon.'
She stands for love, belongingness and inclusivity.
Venue
Si Bambai
No 25, 105 opposite lakshmi vilas bank, Mumbai Samachar Marg, Kala Ghoda, Fort, Mumbai, Maharashtra 400001
GET DIRECTIONS