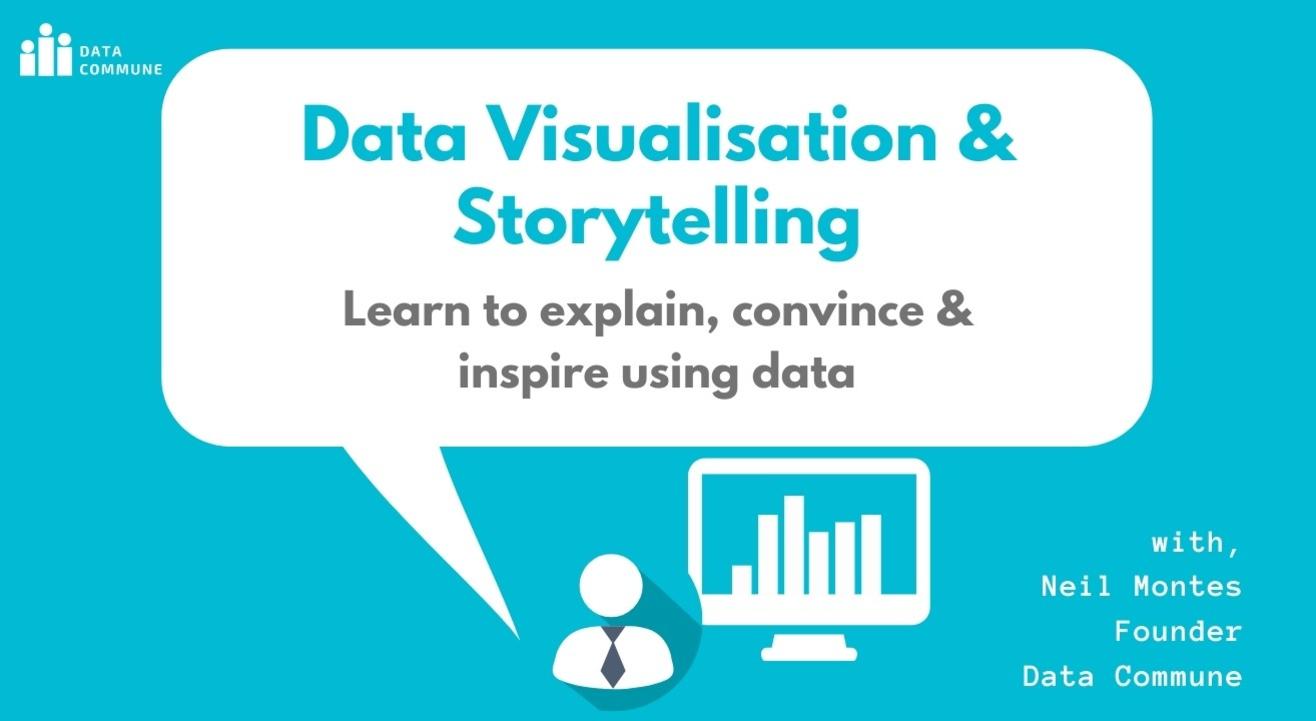 Learn
Data Visualisation & Storytelling Workshop: Learn to communicate using data
About
A WORKSHOP TO EXPLAIN AND INSPIRE WITH DATA
Almost every job today involves making decisions with data.
Once, you have found an insight that your data uncovered,
What are the next steps?


How do you communicate well?


How do you convince?


How do you move others to action? and yes, advance your career.
In this workshop, you will learn how to communicate with the right visuals, apply story structures to data, build up a recommendation and attach meaning to data so it sticks.
Learn this in a 1/2 day intensive morning workshop with hands-on exercises and games.
This is for anyone who works with numbers in any position from data science to finance to sales.
This is a public workshop offered where we use techniques used in our corporate workshops.
Please note that this is a very popular workshop, spots are limited as this is an intimate group setting and strictly on a first-come-first-served basis.
This course will be delivered at a beautiful workshop space to allow full interactivity
What Will You Learn
4 keys to data storytelling Audience, Data, Visuals and Narrative
Building for the audience
Methodology for selecting the right chart for a particular set of data
Best Practices of Chart design
Managing attention with the design
Create action through the analytical structure
Describe your insights verbally and visually
Building a story with data
Data Games, tricks and worksheets to improve your work drastically
Who Should Attend
Are you responsible for representing data regularly? Is it important for you to be able to tell stories through graphs and presentations?
If you ever find yourself needing to communicate something to someone using data, this workshop is for you
Whether you're an analyst crunching numbers, a manager needing to communicate in a data-driven way, or a founder responsible for presentations to your investors, this workshop will give you an introduction to the tools to tell more effective stories with data
Prerequisites
A healthy sense of learning and nothing else
Venue
Next School
Near, Park Road, Off, Devidayal Rd, Gavane Pada, Mulund West, Mumbai, Maharashtra 400080
GET DIRECTIONS