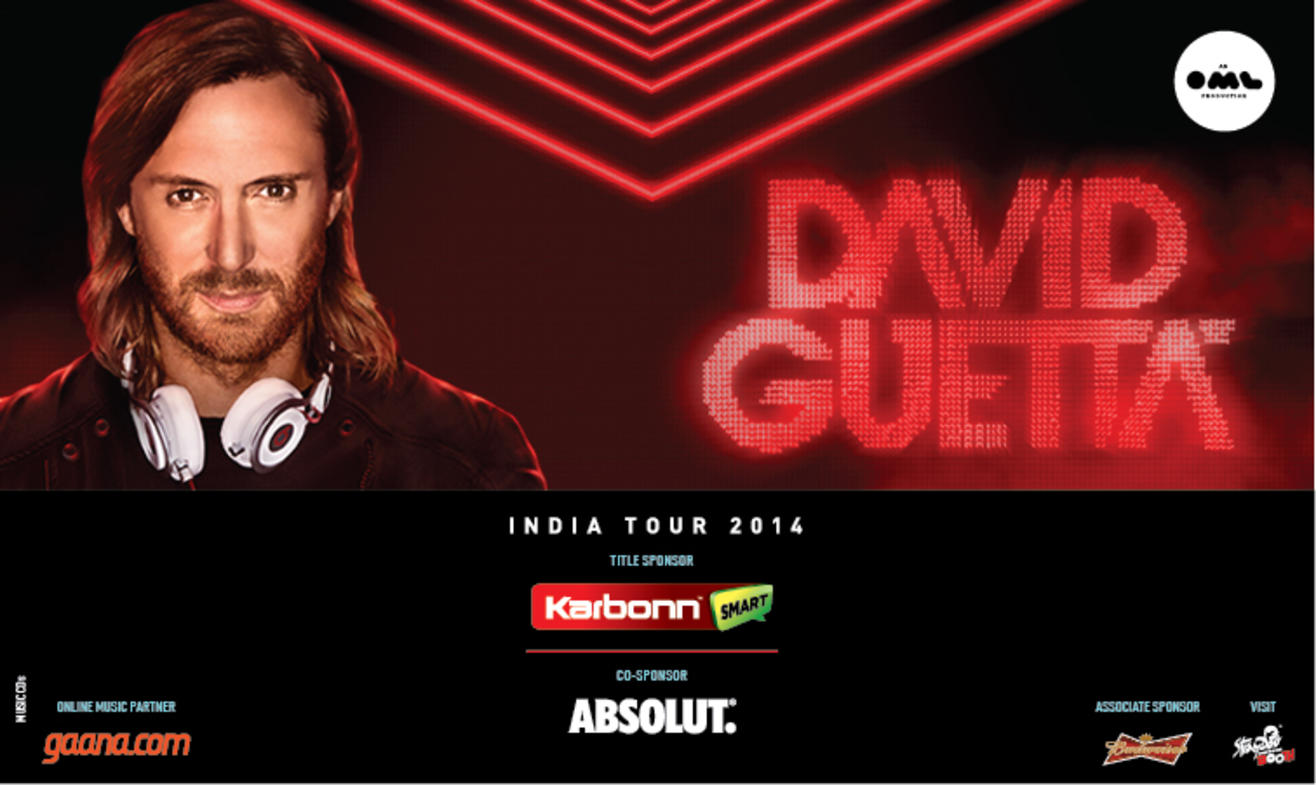 Music
David Guetta India Tour, Bengaluru
About
One of the world's biggest DJs, David Guetta returns to India this year. Universally accredited with being one of the first DJs to open up the world of electronic dance music to global audiences, David Guetta has established himself as a true, modern day dance icon.
The man behind tracks like 'Titanium' feat. Sia and 'Play Hard' and his brilliant production work on the Black Eyed Peas' 'I Gotta Feeling', he has laid the foundation for what is now a burgeoning, worldwide EDM scene. Following the release of Grammy-nominated, platinum selling album One Love in 2009 and further album projects One More Love andNothing But The Beat, Guetta has continued to build on his vastly impressive, ever-growing musical legacy. In total, Guetta has sold more than 8 million albums and 40 million tracks. Not bad for a DJ!
Having focused on his own 'Jackback' imprint throughout the first half of this year, releasing a trio of club singles that have each hit the #1 spot at Beatport within their first respective weeks and also announced coveted Ibiza residences at both Pacha and Ushuaia, as well as an extended run of European festival dates across France, Germany, Estonia, Italy, Sweden, Iceland, Italy, Russia, Spain and Scotland before the summer is out, 2014 is shaping up to be one of David Guetta's biggest years to date, and the two shows in India are unmissable fixtures in this year's musical calendar.
Venue
Supernova Arena
Century Avenue, Off Airport Road, BSF Campus, Yehalanka Airforce Base, Bangalore