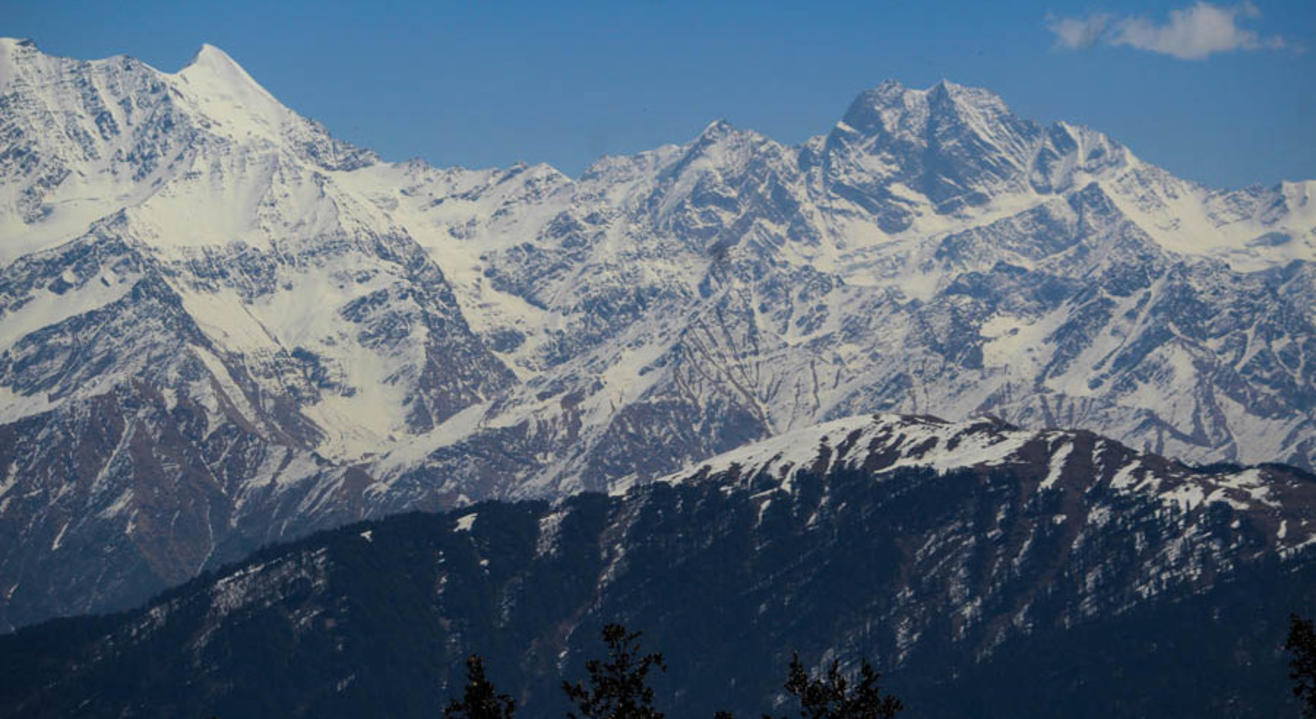 Trek
Dayara Bugyal Trek | Plan The Unplanned
About
Bugyals are alpine pasture lands, or meadows, in higher elevation range between 3,300 metres (10,800 ft) and 4,000 metres (13,000 ft) of the Himalayas in the Indian state of Uttarakhand, where they are called "nature's own gardens". The topography of the terrain is either flat or sloped. The surface of these bugyals is covered with natural green grass and seasonal flowers. They are used by tribal herdsmen to graze their cattle. During the winter season the alpine meadows remain snow-covered. During summer months, the Bugyals present a riot of beautiful flowers and grass. As bugyals constitute very fragile ecosystems, particular attention needs to be given for their conservation.
Some of the notable bugyals are: Auli near Joshimath, Garsi, Kwanri, Bedni, Panwali and Kush Kalyan, Dayara and Munsiyari
Guest House/camp at Barsu on arrival & departure
During the trek, accommodation will be provided in tents on twin/three sharing along with sleeping bags
Accommodation at Dehradun is not included
At Barsu, Dinner and breakfast will be served on the day of the arrival.
During the trek vegetarian food and eggs will be provided.
Dinner at Barsu on the day of completion of the trek will be provided.
The food will be vegetarian and eggs may be provided.
Personal expenses like Soft drinks, bottled water, beverages, etc. not included.
Any meals not mentioned above, not included
Food during the transit from Dehradun to Barsu and back is not part of the itinerary
An experienced Trek Leader
Professional and experienced local trekking guides
Entry fee for the park, Environment levy fees, camping and forest fees.
Trekking and camping equipment like tents, mats, sleeping bags, spikes, gaiters etc. Mules/Porters: For carrying camping equipment like tents, carry mat, sleeping bags, spikes, gaiters, kitchen equipment, rations and vegetable Kitchen staff would accompany the group Any other permits that may be required
Backpack offloading during the trek
Any charges for carrying still/video cameras etc.
Personal expenses like tips, telephone calls, laundry, etc.
Trekking equipment like trekking bag, shoe, trekking pole etc.
Any costs arising out of unforeseen circumstances like landslides, roadblocks, bad weather, etc.
Travel insurance
All participants are required to submit a medical certificate approved by a registered medical practitioner prior to the trek.
Apart from this we highly recommend you having an adventurous spirit and willingness to undergo the joys & hardships of outdoor camping, in addition to good physical and mental fitness, to completely enjoy the trek. If you suffer from severe muscular, chest, heart or bronchial ailments, we advise you against participating since most treks happen in remote areas with limited access to medical services & hospital facilities.
Trekking Shoes ( Do not carry sneakers/ sports shoes. Carry shoes that has good grip and ankle support) Backpack (40 -60 litres): A backpack with sturdy straps and a supporting frame. Rain cover for a backpack is essential.
Daypack 20 litres: On the day of the summit, you'll need a smaller backpack to carry water, snacks and your medical kit. Bring a foldable backpack.
Layers/Warm Clothes/Thermals
Trek Pants/T-shirts/Undergarments as per your convenience. Carry the actual number required and stay light
Sunglasses, Suncap, sunscreen.
Hand gloves, socks 2 pairs and woollen socks
Headlamp/LED Torch is mandatory
Trekking Pole
Poncho/Raincoat
Cutlery: Carry a spoon, coffee mug and a lunch box. ( Mandatory)
Personal Medikit
Toiletries: moisturiser, light towel, lip balm, toilet paper, toothbrush, toothpaste, hand sanitiser. Do not carry wet wipes.
One 1 litre water bottle.
Plastic covers: carry a few extra plastic bags for wet clothes. Make sure you take them back and not litter the mountains.