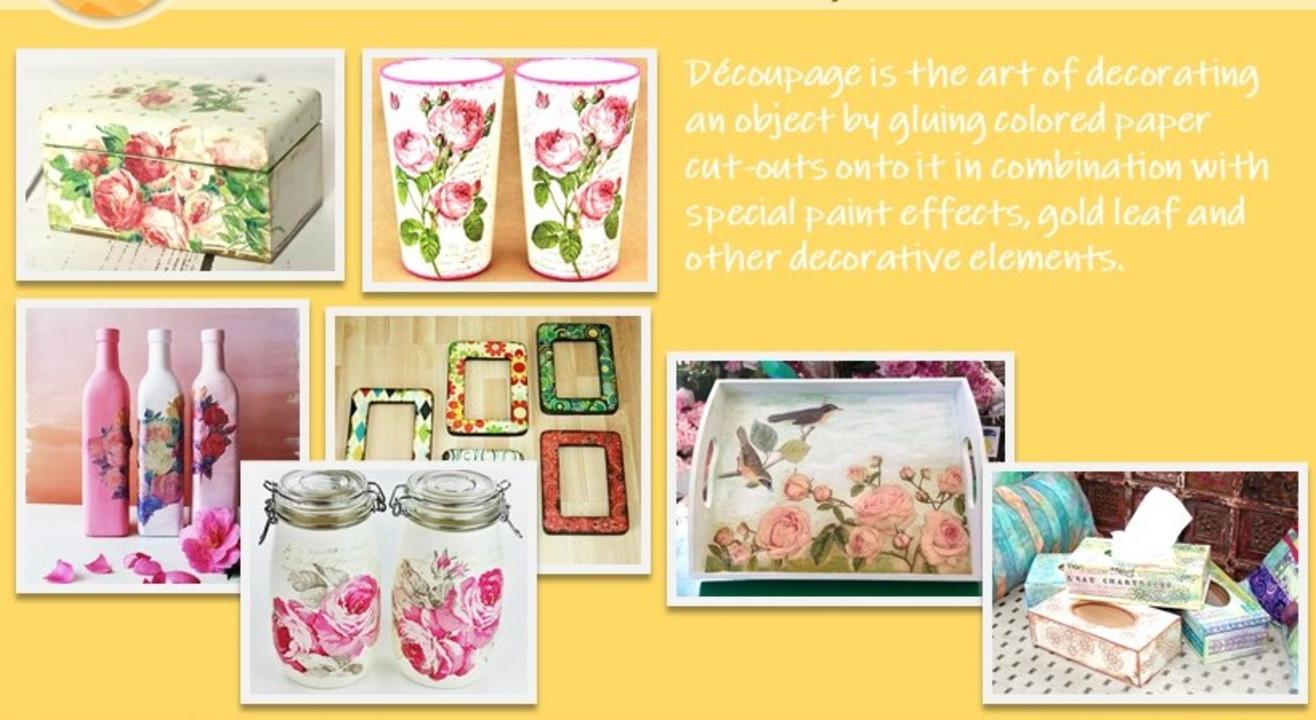 Art
Decoupage 101 - Techniques & Styles
Multiple Dates | 11AM Onwards
About
Découpage is the art of decorating an object by gluing colored paper cut-outs onto it in combination with special paint effects, gold leaf and other decorative elements.
Different method demonstration of Decoupage, combining distress inking & stamping techniques.
Session takeaway – Bottle, Placemat & Box set
The material will be included in the workshop.
NOTE:
No previous experience in art is required.
The image shown is for reference purpose only, the actual art work, share, size and color may vary.
Event Details:
Age: 8+
Time: 11AM to 1PM
Duration: 4 Classes (8 Hours)
Balance Rs 4000 to be paid at the venue