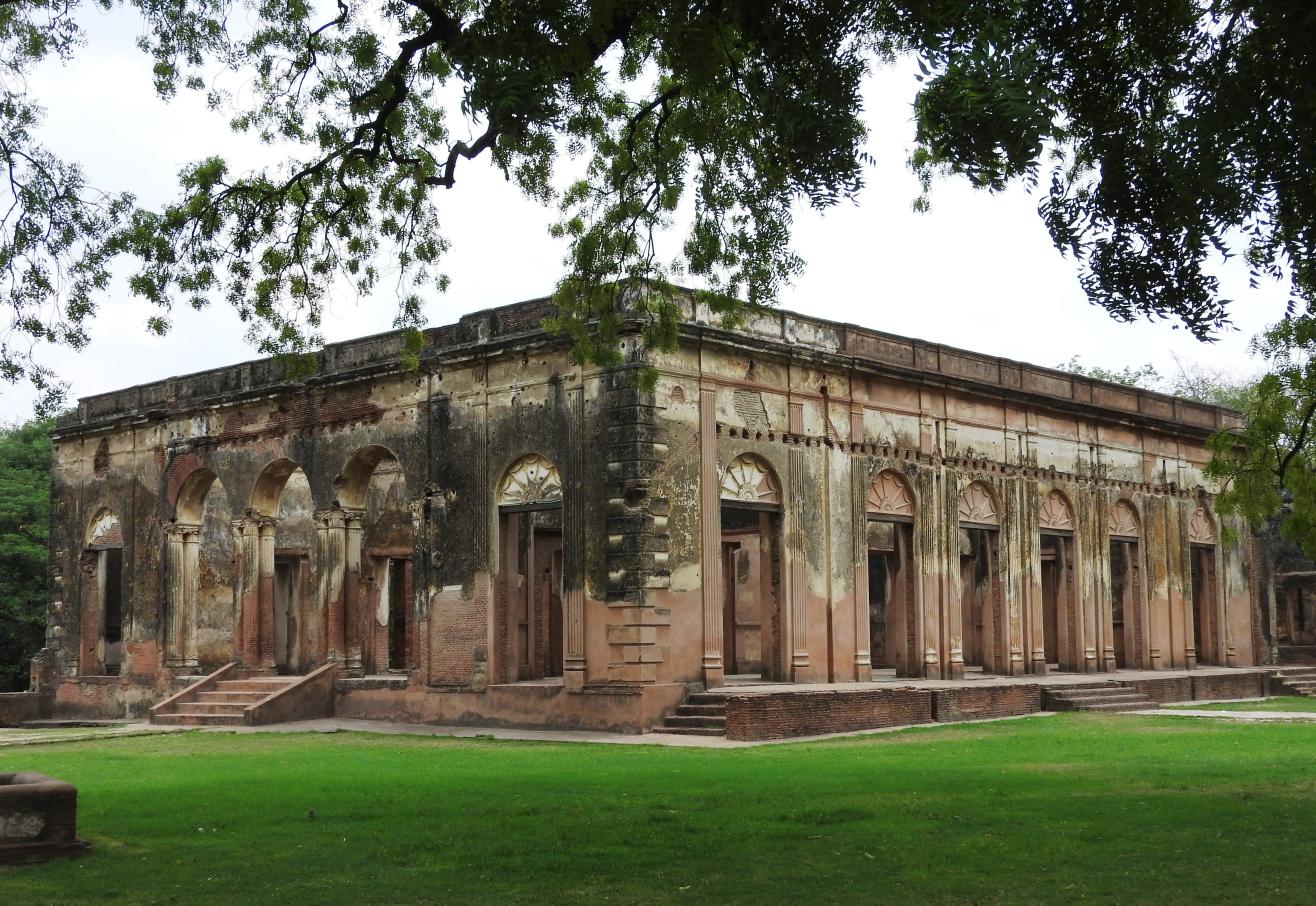 Monuments
Deeg Bhawans (Water Palaces by Jat Rulers), Deeg
About
Located in close vicinity to the city of Bharatpur, Deeg is one of the most beautiful palaces situated in a small town in the state of Rajasthan. Founded by Maharaja Suraj Mahal in the 18th century, Deeg served as a summer resort to the Royal family. Standing proudly and elegantly between the beautiful gardens, it is considered an engineering marvel. Book tickets now and visit the ornamented gates, marble Jaalis from Mughal monuments, and ornate beams that characterise the palace.
The main entrance to the palace and its complex, Singh Pol.
Gopal Bhawan - one of the best buildings in Deeg Fort.
Suraj Bhawan built by Surajmal.
Kishan Bhawan.
Hardev Bhawan behind Suraj Bhawan.
Keshav Bhawan - a single storey open pavilion.
Nand Bhawan.
Purana Mahal built by Badan Singh.
Nearest Airport: Pandit Deen Dayal Upadhyay Airport
Nearest Railway Station: Deeg Railway Station
By Road: Deeg lies 36 km away from Bharatpur on Alwar road. One can find frequent buses from Bharatpur to Deeg.
Venue
Deeg Bhawan
Deeg Bhawans (Water Palaces by Jat Rulers), Deeg, Alwar - Bharatpur Road, Deeg, Bharatpur, Rajasthan, 321203, Near Bharatpur
GET DIRECTIONS