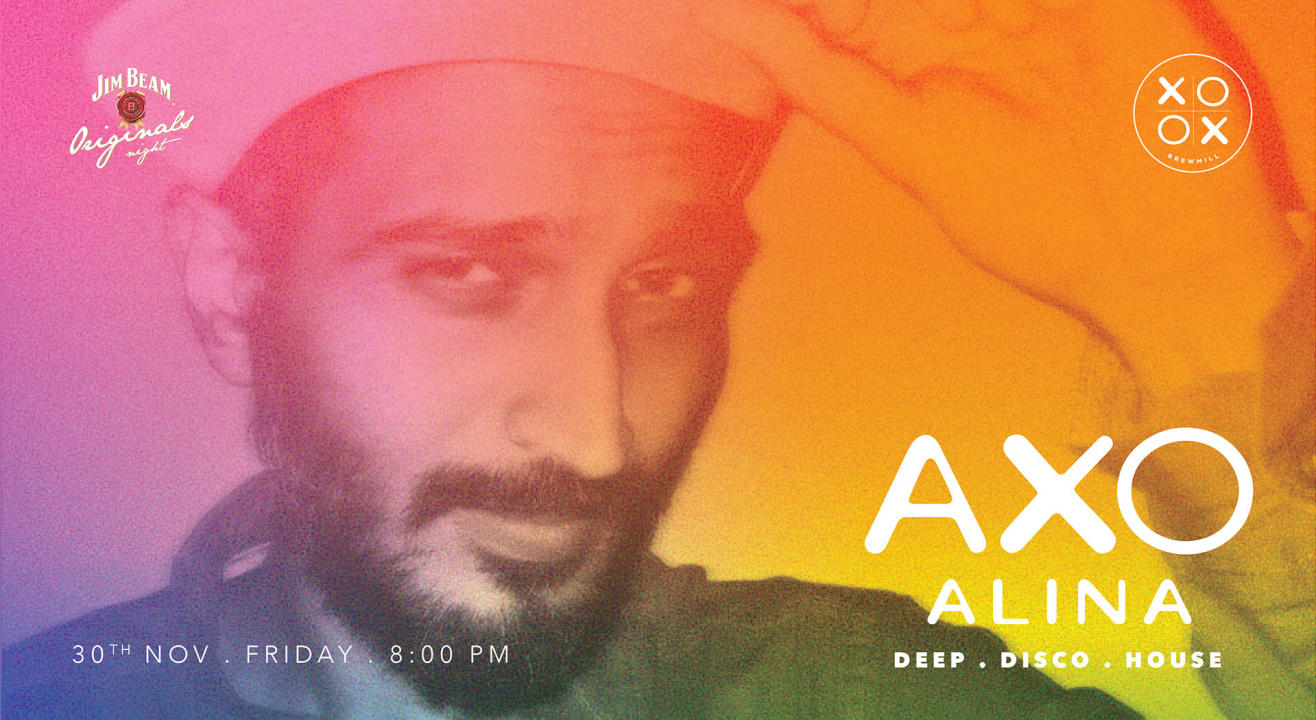 Disco / House with Axo & Alina
Invite your friends
and enjoy a shared experience
Disco / House with Axo & Alina
Invite your friends
and enjoy a shared experience
Invite your friends
and enjoy a shared experience
DJ set/dance music
Artist line-up and their description
Alina - 7:30 PM - 9 :30 PM

At 18 years old, Alina is a rarity in the modern dance music scene. She completed her DJ course in Mixlabs Music Academy at 15. With a gifted ear for underground sounds, she draws influence from house legends such as Kerri Chandler, Frankie Knuckles to the more modern Terrance Parker and Jimpster. Always eager to push her sonic boundaries and evolve her sound, she has also opened for artists such as Stella Om Source, Sequ3l, Kini Rao, Unnayana, Stalvart and more.


Axo - 9:30 PM - closing

An 80s child, a habitual digger of quality music, Axo has been sharing his love for electronic music by playing professionally on the non-mainstream dance music circuit in Bangalore for close to a decade. Unfazed by trends, his sets are a reflection of his own journey of sonic exploration, seamlessly blending the past & present, mirroring the sensibilities of dance music from the early years, representing house, disco & funk with a fresh aesthetic.
XOOX Brewmill
8, 20 Main Rd, Koramangala Industrial Layout, Koramangala, Bengaluru, Karnataka 560034
GET DIRECTIONS
Disco / House with Axo & Alina
Invite your friends
and enjoy a shared experience