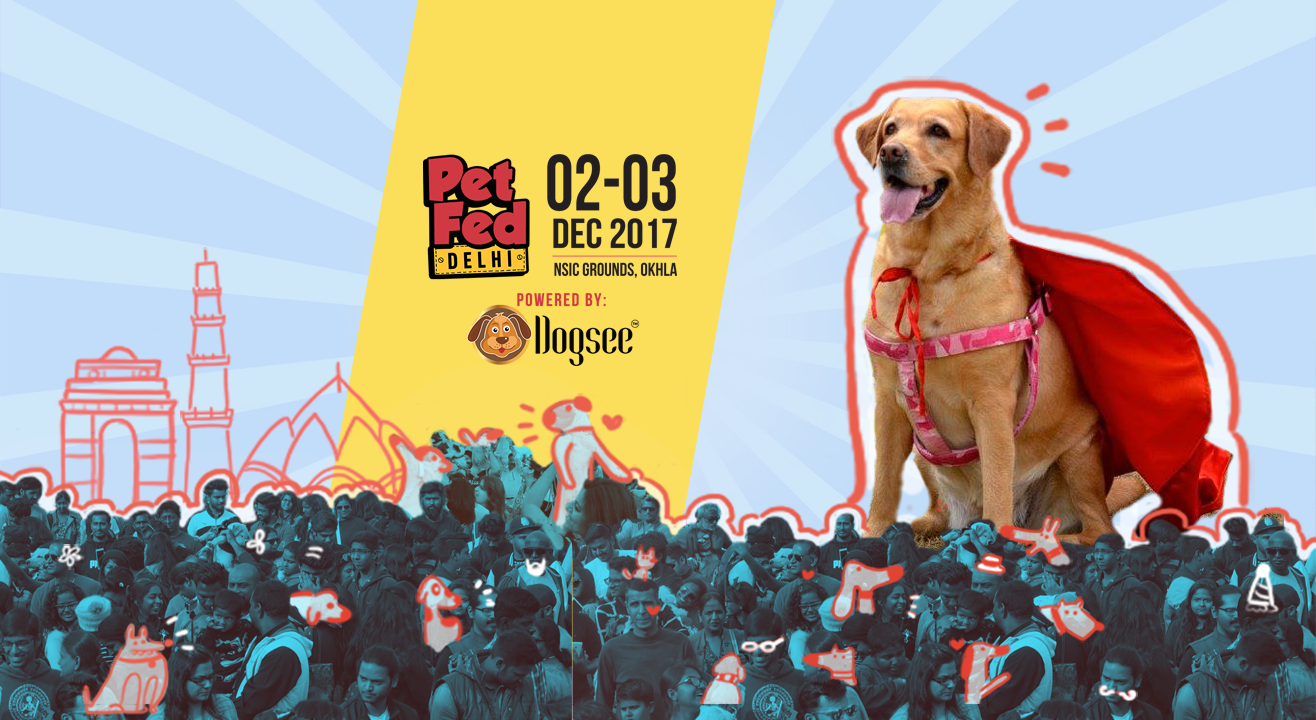 Pets
Delhi Pet Fed 2017
December 2 - 3 | 11AM - 9PM
About
4th Edition of India's Biggest Pet Festival. Join in for the Cutest Weekend of the Year with or without your pet and and chill with thousands of furry friends! Spread across 3 acres of lush green area to give you and your best bud the perfect day out.
Pet's Got Talent
Do you think your pet has got it in them? Is he a budding actor or can he jump hoops better than you?
Registrations opening soon!
Activity Timing: 2nd Dec 6:10 PM & 3rd Dec 5:30 PM

Pupper Parade
If a dog makes you happy, then what would 8 dogs parading to music make you?
Come & Watch!
Activity Timing: 2nd Dec 2:25 PM & 3rd Dec 2:40 PM

Security Dog Show
You're always protecting your dog, it can be the other way round too!
Come & Watch!
Activity Timing: 2nd Dec 4:05 PM & 3rd Dec 3:30 PM

Cat Zone
A special, enclosed area for your cats to purr in peace!

Off Leash Zone
A dedicated zone where your doggos can play around on the ball pool and hide in the tunnel when you try to find them!
Pet Fed 2017 | Official Trailer