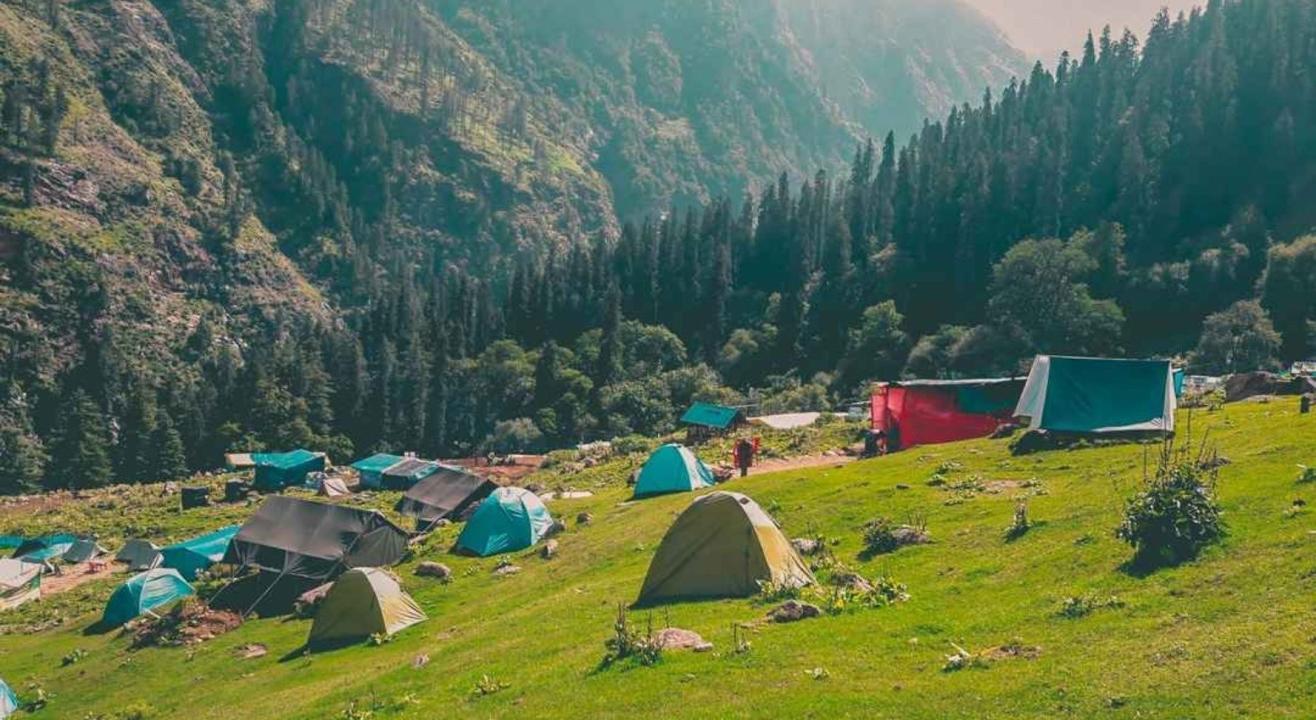 Delhi-Kasol-Kheerganga-Delhi (3N/4D)
May 27 | 6:29PM - May 30 | 10:29PM
Lazy Monk Cafe ,Shapur Jat, Delhi
Step out and enjoy this event
Event Guide
Getaways
Enjoy the outdoors
Invite your friends
and enjoy a shared experience
Delhi-Kasol-Kheerganga-Delhi (3N/4D)
May 27 | 6:29PM - May 30 | 10:29PM
Lazy Monk Cafe ,Shapur Jat, Delhi
Step out and enjoy this event
Event Guide
Getaways
Enjoy the outdoors
Invite your friends
and enjoy a shared experience
Event Guide
Getaways
Enjoy the outdoors
Covid 19 Safety Measures
This event adheres to the following

Health & safety measures
Invite your friends
and enjoy a shared experience
Covid 19 Safety Measures
This event adheres to the following

Health & safety measures
Delhi-Kasol-Kheerganga-Delhi Trek @3N/4D
Day 1- We start our journey from Delhi-Kasol
-Assemble in Lazy monk cafe, Shahpur Jat, Near UCO Bank.
Day 2 – Acclimatization In Kasol
Check-in Time – 9:30 A.M
Take Rest at Our base Camp after a long journey.
Inclusion on 1st Day
– Accommodation In Kasol
– Dinner
– acclimatization Walk to Chalal Village
Day 3- Kasol to Barshaini-Kheerganga Trek
Barshaini is the place where the trekking begins. This trek is 12km along the Parvati River.
Once you reach the green meadows of Kheerganga, don't forget to relax your tired body in the hot water spring. And how is it possible in India to not have a temple in a hill station? In Barshaini, you will find a beautiful temple that will make provide you with inner peace in a blissful environment.
Dinner and overnight stay in the Kheerganga camp.
Day 4- We start our journey in the evening towards Delhi with lots of good memories.
About the Kasol Kheerganga Trek:
Located amidst the astounding Parvati Valley in the Kullu district of Himachal Pradesh, Kheerganga is considered the trekker's paradise. Your trek begins from Kasol, which is a quaint village perched at a height of about 5000 ft. in the Himalayas. Located deep in the Parvati Valley, Kheerganga is considered the 'abode of Lord Shiva.' Known for mesmerizing hot water springs and scenic valley views, the Kheerganga Trek is located at a height of about 9600 ft. and is regarded as one of the most well-known treks to do in Himalaya. The peace and beauty can make you forget about the chaos of city life instantly.
Note: If Kheerganga is closed due to heavy snowfall, Tosh Valley Trek or Grahan Village Trek will be provided as an alternative.
Inclusions:
Stay: Alpine tents on sharing basis
Meals: Breakfast and dinner
Highly Experienced Guide
Activities: Trekking & Camping
Quick facts:
Temperature range: Day: 8°C to 15°C; and Night: -1°C to 3°C
Maximum altitude: 9,678 ft.
Best Time to Go: Throughout the Year
Approximate distance: 14 KM
ATM: Last ATM is in Kasol
Mobile Network: BSNL works the best in these areas
Trekking gradient: Easy
Start Point: Kasol
End Point: Barshaini
Start Time/End Time of Trip: 12:00 PM (Day 1) and around 10:00 AM (Day 3)
How to Reach:
The starting point in Kasol is located at a distance of 750 m from the Kasol bus stop. You can get public or private transportation to reach the location. The nearest airport is Kullu Manali Airport located at a distance of 31 km from the starting point.
Highlights of the Kheerganga Trek
The journey starts as soon as you reach Barshaini. After a nice breakfast, your trekking to the Kheerganga begins.
You will see the specialty of Kheerganga which is a river that flows through it which has the color of 'Kheer'(an Indian sweet dish).
Kheerganga will give you a mesmerizing view of its beauty just like the other spots of Himachal Pradesh.
Indian places are incomplete without sacred places. So, here it is a beautiful temple. With the clean walkways, trekkers will have an awesome experience.
Know Before You Go for Kasol Kheerganga Trek
Climatic conditions in the high altitudes vary from the plains; take adequate time to get acclimatized to high altitudes.The management reserves all the right to modify the trek during any emergencies or natural calamities.Consult a physician before undertaking the trek. Carry basic medications and a first-aid kit during the trek.Pay heed to the trek guides and instructors in order to enjoy a safe and sound trek.The trek takes place through an eco-friendly zone; do not encourage littering the local sites or campsites. Travellers littering may be fined.Water is very precious, so conservation is appreciated.Do not encourage trekking during the night unless it is a part of the itinerary and a guide is with you; this might lead to unforeseen mishaps.Avoid using earphones during the trek; this might hinder your audibility.Avoid using plastic bags and maintain the ecological balance of the destinations.In case, the trek needs to be cancelled, the authorities should be informed beforehand.Guidelines issued by the State-Government is to be followed. Social distancing to be maintained. Frequent hand sanitisation and use of mask recommended.Please provide a valid ID at the time of check-in.The exact location will be shared with you post-booking.Professional guide(s) are available to ensure high safety and more information and personal attention which are necessary to appreciate a trek.All the activities depend upon the weather.Camping is very basic in nature. One must not expect luxuries. Electricity may be available only at a few locations.Mobile & laptop charging points may/may not be available on campsites at a common point.Carry dry snacks/food from home (you will save a lot of money). Carry water bottles with you, so that you can refill.Keep your luggage minimum; the more you carry, the more you hassle.All the pictures shown on the web page are for reference only & should be considered illustrative. It may not represent the camp that you will be allotted in actual.The actual camp may vary due to a variety of reasons like availability, quality, no of bookings, maintenance etc.Thrillophilia reserves the right to change product images and specifications at any time without notice.It is recommended to carry enough warm clothes and the right kind of shoes for the Kasol Kheerganga trek.Avoid consumption of alcohol or any other intoxicants during the Kasol Kheerganga trek.Permit charges are not included in the Kasol Kheerganga trek package.Any personal expenses, items of personal nature, meals not mentioned, etc. will not be in part of the Kasol Kheerganga trek package.Children below the age of 7 years are not recommended for Kasol Kheerganga trek.


Things To Carry
With fully adjustable suspension system, external straps and loops and easy to open compartments access.
A reusable water bottle/hydration flask – 1.5-2L
Nutrient-dense with oats, nuts, seeds, and fruit.
Weather Appropriate Clothing
Warm and waterproof clothing for winters, wind and waterproof jackets for monsoon, breathable clothing for summers.
Fleece/padded jacket to keep you warm.
Lightweight and a textured grip with rechargeable batteries.
Sunscreen, wide brim hat, sunglasses
For warmer months, consider a compact travel umbrella, opt for waterproof & wind proof rain jacket for winters.
With deep grooves for good grip,flexible sole, good ankle support, snug fit, water resistance and are easy to wear/remove.
Extra Pair of Clothings
Personal Hygiene Kit
Hand sanitizer, biodegradable soap, toothbrush, toothpaste, cotton washcloth, unscented wet wipes, toilet paper, a menstrual cup (if necessary) or feminine hygiene products and a sealable plastic bag to carry them out. a sizeable plastic bag to do laundry in.
First aid for emergencies
Personal Medication
Trash Bag
Normal kitchen garbage bags to keep the trails you trek beautiful, clean and free of garbage.
With flexible sole and good grip, water resistant.
We have regular batches for Delhi-Kasol-Kheerganga-Delhi. You can enquire on the basis at your convenience.
Inclusions
Accommodation in Tents
Dinner and Breakfast
Trek Equipment ((Sleeping bags, mattress, utensils, tent)
All necessary permits
Guide Charges
Unforeseen conditions beyond our control.
The other sports or activities not covered within the Inclusion.
Gst 5%
Exclusions
Accommodation in Tents
Dinner and Breakfast
Trek Equipment ((Sleeping bags, mattress, utensils, tent)
All necessary permits
Guide Charges
Unforeseen conditions beyond our control.
The other sports or activities not covered within the Inclusion.
Gst 5%
Call us at:- +919805556834
Mail us at:- LAZYMONKCAFE@GMAIL.COM
Lazy Monk Cafe ,Shapur Jat
near UCO Bank, Shahpur Jat, Siri Fort, Delhi, 110049, India
GET DIRECTIONS
Delhi-Kasol-Kheerganga-Delhi (3N/4D)
May 27 | 6:29PM - May 30 | 10:29PM
Lazy Monk Cafe ,Shapur Jat, Delhi
Step out and enjoy this event
Event Guide
Getaways
Enjoy the outdoors
Invite your friends
and enjoy a shared experience