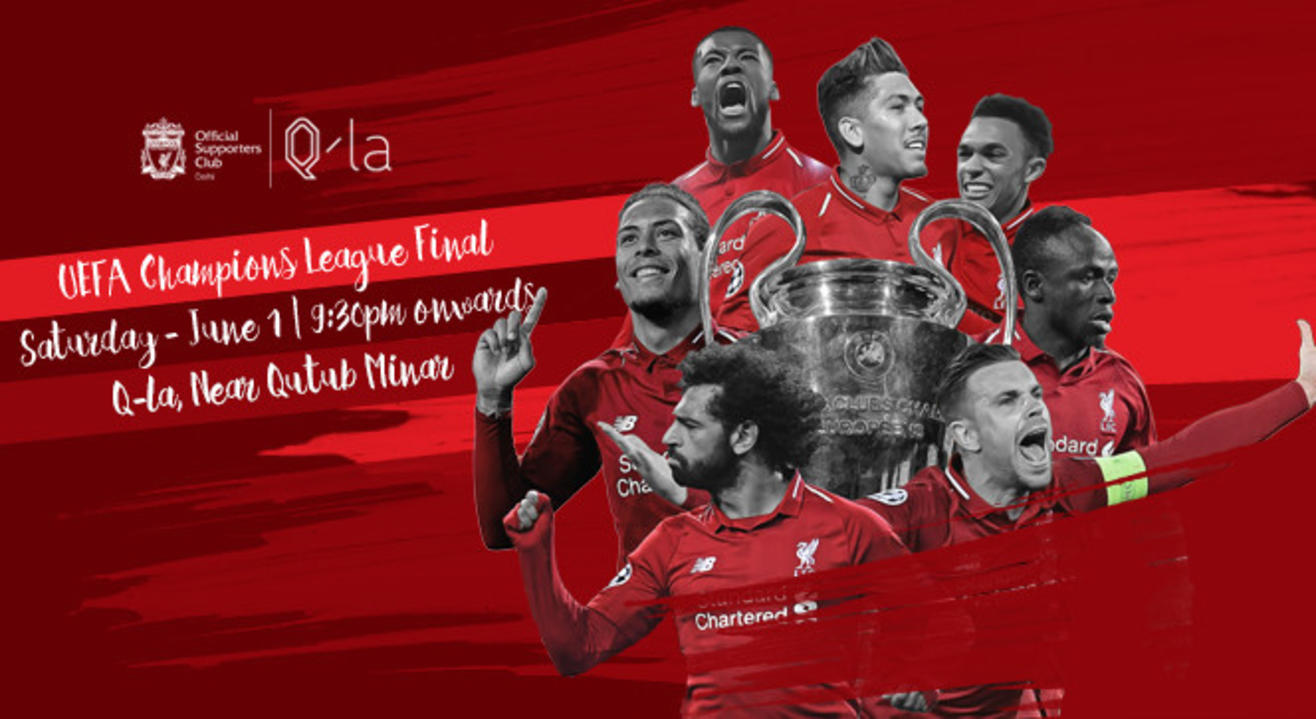 Screening
DelhiKop UCL Final Gathering | Tottenham v Liverpool
150 - 1250 (Inclusive Of F&B)
About
Discount Offer: Use code 'ESMAGICO' Insider.in (Mobile App only) to get a flat discount of Rs 50 off your ticket.
Cos we're the mighty Liverpool // We're going to Madrid
The morning after last year's Champions League final defeat in Kyiv, Jürgen Klopp promised: "We saw the European Cup // Madrid had all the f------ luck // We'll just keep on being cool // And bring it back to Liverpool!"
Fast forward one year: here we are again! Another Champions League Final! The biggest game in club football! This is the new normal for the 'Normal One'!
Join DelhiKop at QLA, Near Qutub Minar as we watch the Reds reaffirm their status as European Royalty in an all-English Champions League final.
Entries open at 9:30 pm. Fans are urged to arrive as early as possible to avoid crowding outside the venue.
This is a fully ticketed event and walk-ins will not be allowed.
Cover Charge Deals (Offer 2-6) include Entry as well. Soft-Drink will be an alternative to people who do not consume alcohol​.
THIS IS A SERVICE FOR LIVERPOOL FC FANS ONLY. To avoid unsavoury incidents and space limitations, we do not extend our welcome to rival fans. NON-LFC FANS WILL BE ASKED TO LEAVE. LFC attire is preferable. Check T&Cs.