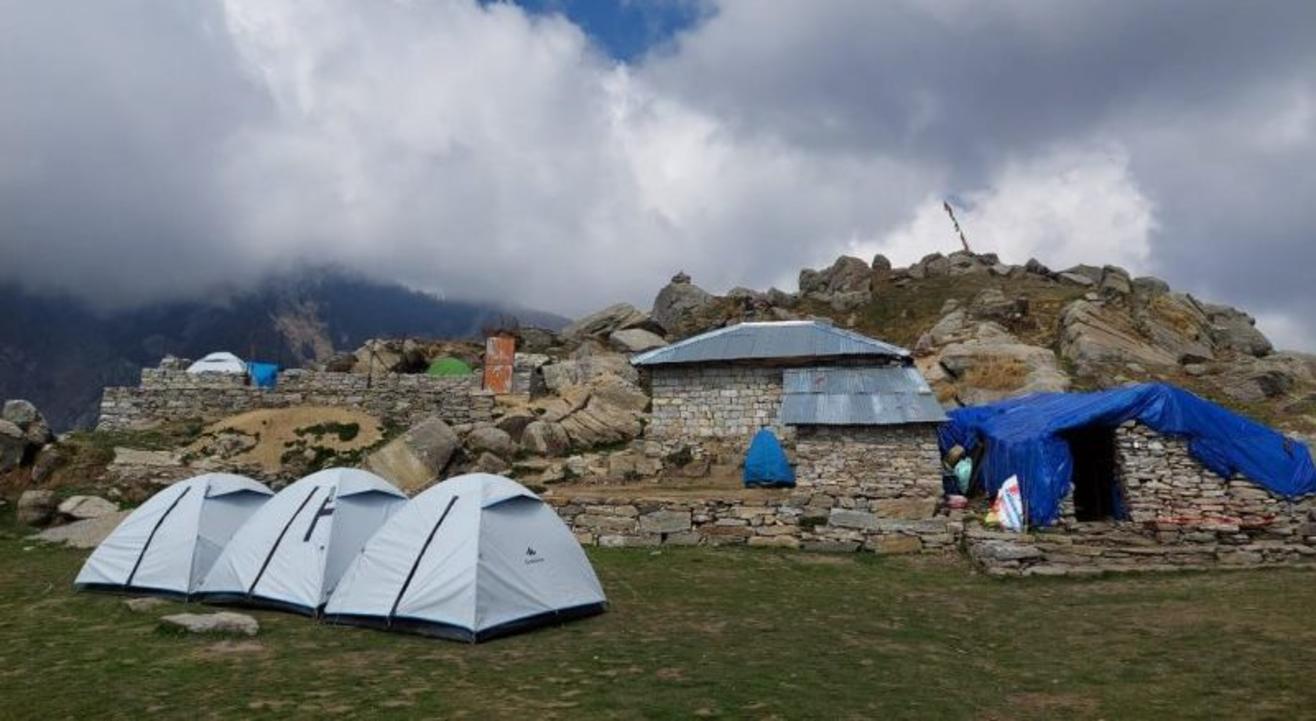 Delhi-McLeodganj-Triund Trek-Delhi(3N/4D)
May 27 | 6:56PM - May 30 | 10:56PM
Lazy Monk Cafe ,Shapur Jat, Delhi
Step out and enjoy this event
Event Guide
Getaways
Enjoy the outdoors
Invite your friends
and enjoy a shared experience
Delhi-McLeodganj-Triund Trek-Delhi(3N/4D)
May 27 | 6:56PM - May 30 | 10:56PM
Lazy Monk Cafe ,Shapur Jat, Delhi
Step out and enjoy this event
Event Guide
Getaways
Enjoy the outdoors
Invite your friends
and enjoy a shared experience
Event Guide
Getaways
Enjoy the outdoors
Covid 19 Safety Measures
This event adheres to the following

Health & safety measures
Invite your friends
and enjoy a shared experience
Covid 19 Safety Measures
This event adheres to the following

Health & safety measures
Delhi-McLeodganj-Triund -Delhi Trek @3N/4D
Day 1- We start our journey from Delhi-McLeodganj
Lazy monk cafe, Shahpur Jat, Near UCO Bank.
Day 2 – Acclimatization In McLeodganj
Check-in Time – 9:30 A.M
Take Rest at Our base Camp after a long journey.
– Accommodation
– Dinner
Day 3- Mcleodganj- Triund TOP
Camping Location - Triund Top *Not Mana Or Leta*
Starting Point
- Dharmkot Or Bhagsu is the place where the trekking begins.
Reporting Time
- Trek Start- 9:30 AM At Dharmkot or Bhagsu Parking
Trek Distance
-This trek is 9km passing by Bhagsu Waterfall(4-5Hrs)
Inclusion
- Guide
- Evening Tea
- Bonfire
- Dinner
- overnight stay AT the Triund Top.
Day 4-
Journey Back To Mcleodganj
- Mcleodganj is where trekking ends and we start our journey in the evening towards Delhi with lots of good memories.
TRIUND TREK MCLEODGANJ(Camping at Triund Top)
Introduction
Triund is one of the most attractive tourist places. It is a very popular and perhaps the easiest trek in Himachal Pradesh to go from Delhi and Chandigarh.
Triund is a hilly valley in Kangra district in the state of Himachal Pradesh. Located at the foot of the Dhauladhar ranges, there are two routes to reach Triund, one via Dharamkot and second route via Bhagsu fall.
Triund is considered as one of the crowded trekking sports as it is always in the list of favourites of trekkers but one can experience a true calmness at the top of Triund.
"Life is all about searching for the peace of your soul, exploring the beautiful nature can give you that satisfaction."
Overview
> The trek starts from McLeodganj all the way up to Triund top.
> his foremost place that comes on the top of the list of hikers here is Bhagsufall. It is famous for its refreshing waterfall.
> The lush green mountains around and water falling through it cherishes the beauty of the nature.
> The religious aspect of the place is fulfilled by the Guna Devi Temple.
> Places to visit also includes Naddi point, which is widely famous for the view of Dhauladhar ranges,then Tibetan museum, which visitors love to see with their family, Indraprahar pass trek, Kareri river trek
View from the top
The top of Truind has the best breathtaking view of floating clouds, snow clad mountains, beautiful pine trees.
Height and Altitude of Triund Trek MCLEODGANJ
The height of Trikund Trek is 2850m
Trek for beginner
The route for Triund trek from McLeodganj is easy. So, perfect choice for the first time hikers. Best place for occasional travellers, not a risky track.
Triund Trek Distance
It is around 18km from Daramshala and 9km from McLeodganj.
How to reach base camp
The trek at Triund starts from the base camp, you can reach there by bus or Taxi from Mcleonganj. You can also start the track from McLeodganj, if you enjoy long walks.
Taxi Cost – 400(Per Cab)
Best time to visit Triund Trek
The perfect time to visit Triund trek is between May-December.
Trek weather Triund Trek
During day time, temperature goes from 16֯C to 25֯C. And
During night time, temperature drops from –7֯C -10֯C.
Difficulty level Triund Trek Mcleodganj
Tips
1) You should take a guide or an experience person with you, who had done trekking before.
2) If you want to set up camp before trek, there are few guesthouses in the Gallu Devi Temple.
Dharamshala.We also Suggest Some guest Hosue in Mcleodganj
3) If you are a Tea lover, it will be best for you. You will find few tea spots in your way.
Things to carry(Must):
Backpack 30/60 L
External straps and loops and easy to open compartments access.
Water Bottle
A reusable water bottle/hydration flask – 1.5-2L.
Energy Bars
Nutrient-dense with oats, nuts, seeds, and fruit.
Weather Appropriate Clothing
Warm and waterproof clothing for winters, wind and waterproof jackets
Warm Jacket
Fleece/padded jacket to keep you warm.
Flashlight
A textured grip with rechargeable batteries.
Sun protection
Sunscreen, wide-brim hat, and sunglasses.
Rain Protection
Umbrella, opt for waterproof & windproof rain jacket for winters.
Trekking Boots
Good grip, flexible sole, good ankle support, snug fit, water-resistance and are easy to wear/remove.
Extra Pair of Clothing
When the weather changes in the mountains (as it happens every few hours), you can take off or put on layers as required.
Towel
Lightweight – cotton/bamboo/linen/microfiber easy to dry.
Personal Hygiene Kit
" Hand sanitizer, biodegradable soap, toothbrush, toothpaste, cotton washcloth,toilet paper, a menstrual cup (if necessary) or feminine hygiene products and a sealable plastic bag to carry them out."
Mini First Aid Kit
First aid for emergencies
Trash Bag
Normal kitchen garbage bags to keep the trails you trek beautiful, clean, and free of garbage.
Slippers
With a flexible sole and good grip, water-resistant.
Highlights
> It is best suitable trekking place for the hikers who experiences the busiest week.
> Easiest hiking place of the state.
> The top view of Triund is extremely gorgeous like nowhere else.
> One can have an option to choose route between two, Dharamkot and Bhagsufall.
> Generally, trekkers choose route via Bhagsufall, as it gives the best look of a waterfall.
> It is exhilarating and super trilling trek undoubtedly.
> People who enjoy photography can get their best shots here.
Inclusion


Camping At Triund top
Dinner is going to be served on Day 1
Bonfire
Evening Tea
Breakfast is going to be served on Day 2
Trekking equipment ( Sleeping bags, sleeping mats, Dome tents)
Trek leader
Exclusion
Porters to hold Bags
Internal Transportation
The other sports or activities are not covered within the Inclusion.
Call us at:- +919805556834
Mail us at:- LAZYMONKCAFE@GMAIL.COM
Triund Top Camping and Trekking(Lazy Monk Cafe)
Lazy Monk Cafe ,Shapur Jat
near UCO Bank, Shahpur Jat, Siri Fort, Delhi, 110049, India
GET DIRECTIONS
Delhi-McLeodganj-Triund Trek-Delhi(3N/4D)
May 27 | 6:56PM - May 30 | 10:56PM
Lazy Monk Cafe ,Shapur Jat, Delhi
Step out and enjoy this event
Event Guide
Getaways
Enjoy the outdoors
Invite your friends
and enjoy a shared experience