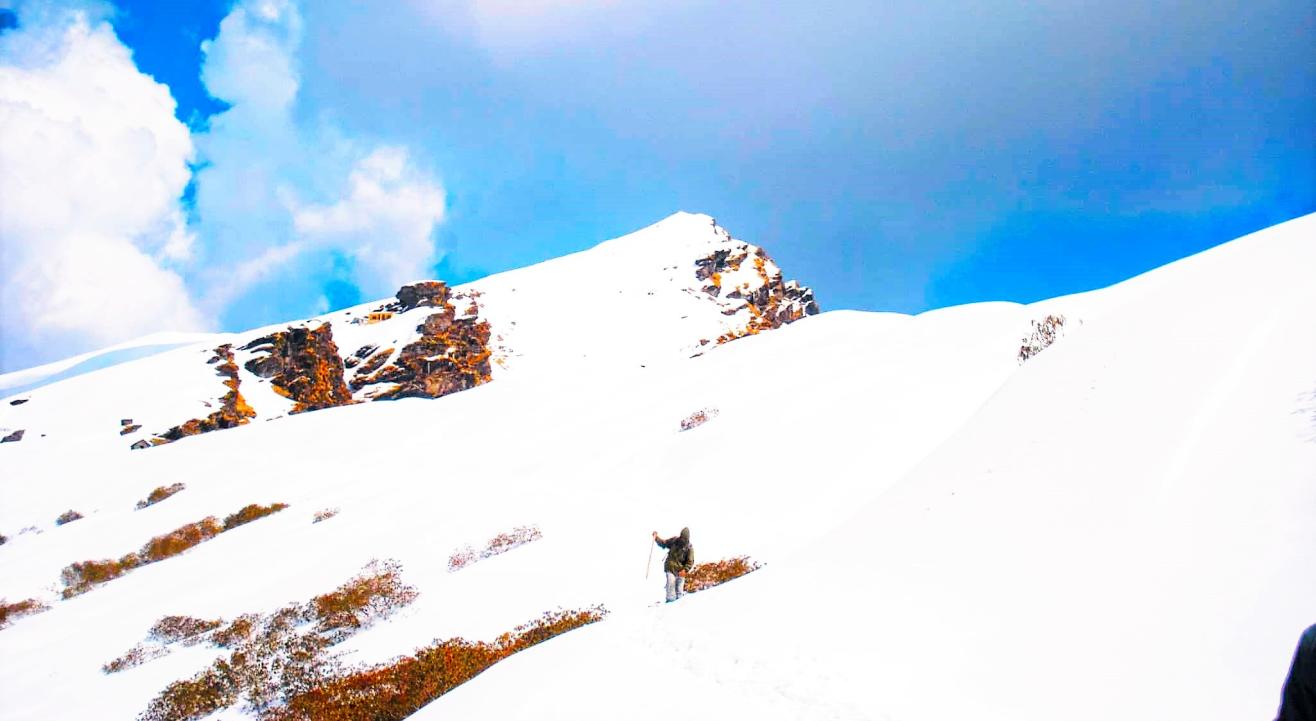 Trek
Deoriatal Chandrashila Chopta Trek | YHAI
About
About Program:
Deoriatal Chandrashila Chopta trek Starts from the Sari village of Rudrapriyag district of Uttrakhand and is famous for the beauty of Deoriatal lake which is situated at an altitude of 7800 feet. The trekking route passes through the beautiful Meadows variety of jungles at Deoriatal which has its opening at Rohini Bugiyal. The forest consist of unique biodiversity, refreshing and fresh air and mesmerizing scenic beauty.
Chopta is the most beautiful and famous tourist destination like a true paradise for bird watcher and wildlife photographer. Due to its amazing beauty it often been called as mini Switzerland in India.The ample species of birds and the highest Lord Shiva Temple, the Tungnath Temple are the main attraction in this area.
Chandrashila Peak is well knowns for its 360 degree view of Mighty Himalayas include Nanda Devi peak Mt. Nandani Parwat , Mt. Janhukut , Mt. Chaukhamba and other unnamed mountain peaks. The birds seen in this region are Himalayan Swiftlet, Crested Goshwawak, Snow Partridge, Himalayan Griffon, Mountain Hawk Eagle, Golden Eye, Hill Partidge, Koklas Pheasant, Himalayan Monal, Maroon Orilo, Cheer pheasant, Long-billed and Pied Thrush, Chestnut-Crowned Warbler, Scarlet Finch, Sport-winged Rosefinch.
MANDATORY:
Trekking Medical Certificate will be compulsory at the time of reporting only (with 30 days of validity ) duly signed by registered Medical Practitioner (MBBS / MD only) along with his registration no. and stamp.
Trek Grading: Moderate
Note : Route and Schedule of the programme may change without prior notice based on the local condition.
How To Reach:
One has to pick the bus at ISBT Haridwar for Rudrpriyag by 6 am and the bus takes around 7-8 hours to reach Rudrapriyag. At Rudrapriyag there is bus service for Sari via Ukhimath leaving from Rudrapriyag at 3 pm daily. Small cabs/taxi are also available at Rudrapriyag for Sari @2000. Nearest Railway station is Haridwar and Rishikesh and nearest airport is Jolly Grant airport Dehradun (56 kms. from Haridwar)
(For the convinience of our participants, it is expected that YHAI will arrange transportation from Haridwar to Base camp Sari Village for which participants will have to pay on sharing basis)
Seat once booked may not be re-scheduled or transferred.
Who can participate:
The minimum age for a member to join the program is 18 years to 60 Years, YHAI membership is mandatory to participate.
Special Cases for participation:
On the special case if the person is medically fit and a regular trekker than he can be allowed for participating in offline mode (decision will be final only on management discretion and seat availability). In this case, he/she has to produce Indemnity bond on rs 100/- bond paper from his respective state with duly notarization and has to submit the same along with his Registration form.
Itinerary:
Day 1
Reporting at Base camp Sari Village
Day 2
Orientation and acclamatisation
Day 3
Trek from Base camp to Deoriatal for night stay (3 kms, 2 hrs)
Day 4
Trek from Deoriatal to Chopta via Rohini bugiyal (18 Kms, 7-8 hrs) higest altitude gain 10200 and night stay at Chopta
Day 5
Trek from Chopta to Chandrashila peak (13000 feet) via Tungnath temple (12000 ft) and after reaching back to chopta transfer by jeep/taxi from Chopta to base camp Sari village
Day 6
Check out after breakfast