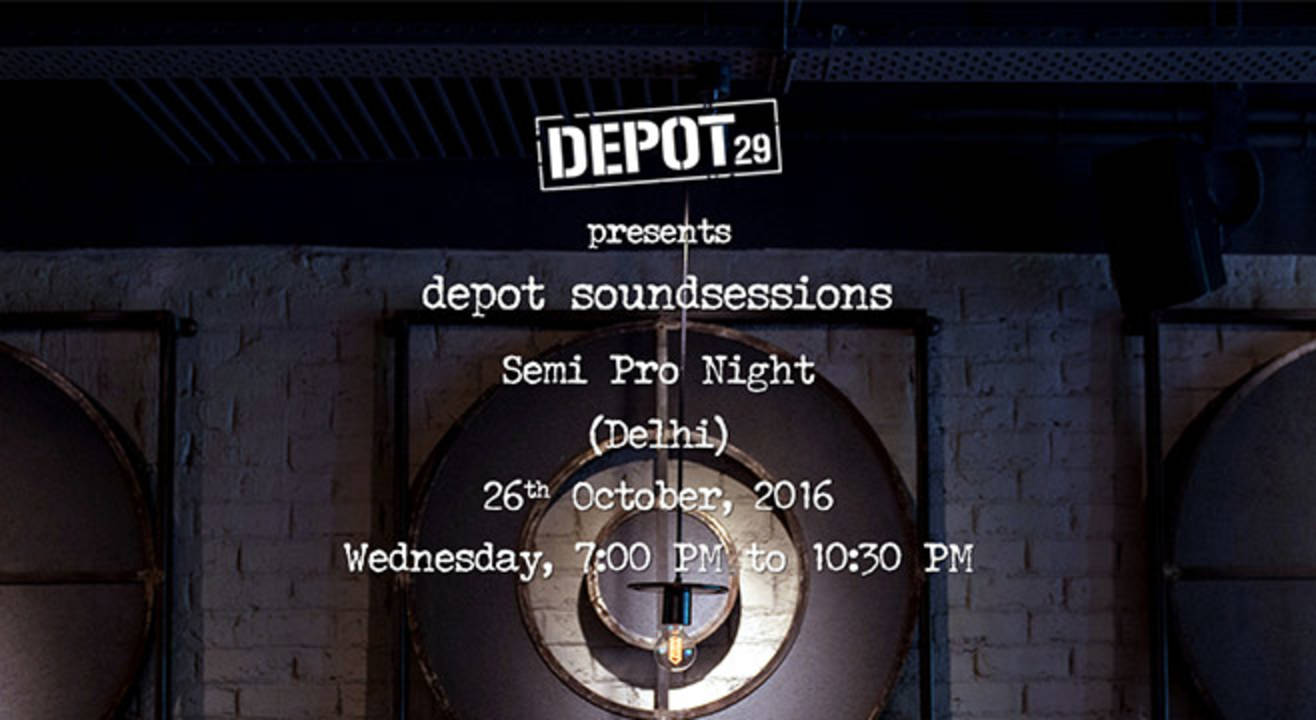 Depot 29 Presents Depotsoundsessions
October 26 | 8:45PM
Depot 29, Delhi
About
Depot soundsessions is Depot29's newest platform to showcase a diverse range of artists, those who posses talent and creative potential. This initiative gives performers a chance to air their original work in a safe and supportive environment, at one of India's foremost venues for independent artistic performance. Join us there, as some stellar artists take the stage.
Venue
Depot 29, Delhi
Levels 2 & 3, B6/2 Commercial Complex Market, Safdarjung Enclave, New Delhi, Delhi 110029
Terms & Conditions
Please carry a valid ID proof along with you.
Security procedures, including frisking remain the right of the management.
No dangerous or potentially hazardous objects including but not limited to weapons, knives, guns, fireworks, helmets, lazer devices, bottles, musical instruments will be allowed in the venue and may be ejected with or without the owner from the venue.
The sponsors/performers/organizers are not responsible for any injury or damage occurring due to the event. Any claims regarding the same would be settled in courts in Mumbai.
People in an inebriated state may not be allowed entry.
Venue rules apply.