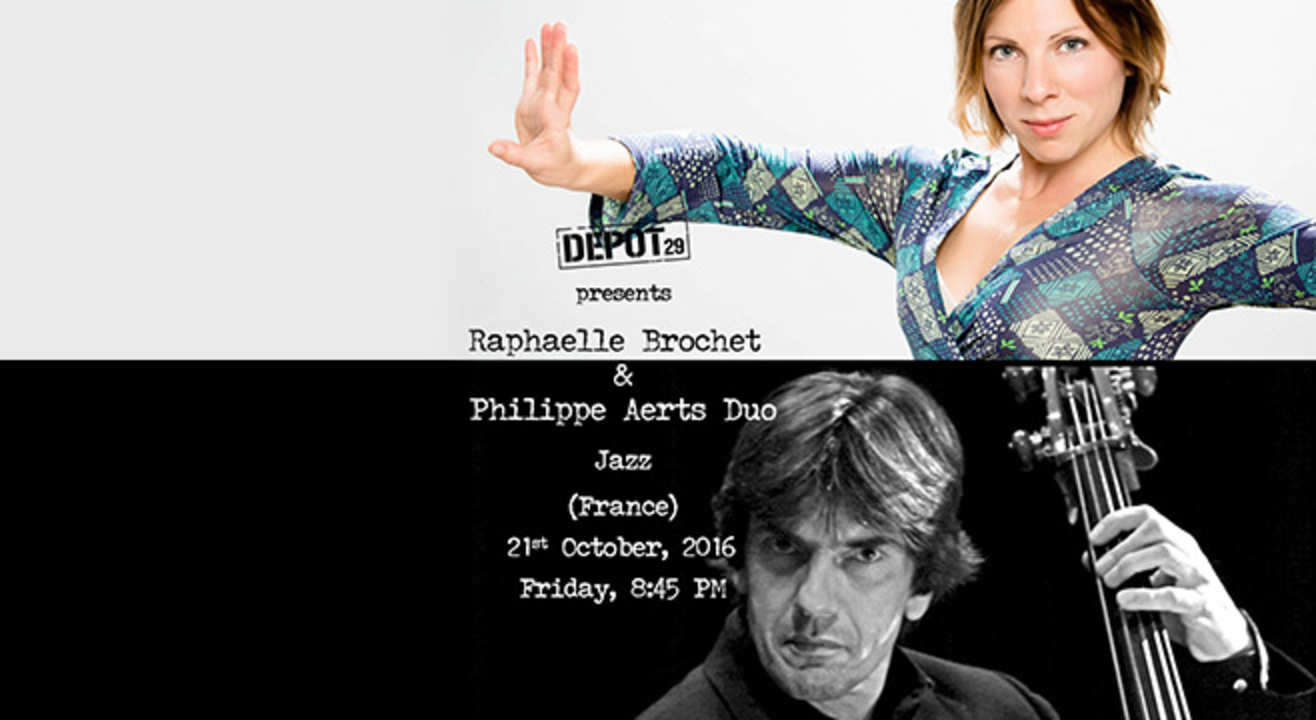 Music
Depot 29 Presents Rafaelle Brochet & Philippe Aerts Duo
About
Born to musician parents, Raphaëlle grew up in surrounded by jazz, destined to be an artist. She started her career at the age of 17 by recording an album with Floris Nico-Bunink (Mingus, Billy Holliday) under the label Daybreak. Her hunger for new influences has taken her to different parts of the world, studying Persian music with Fariba Davoodi (Iran) –for about a month, and Babak Towhidi (Canada) for a couple of years in 2006. Raphaelle's journey into the arts didn't stop at just music. Her interest in Dance led her to do Contemporary Dance Studies at the Poitiers Conservatory (France) for 7 years, Flamenco with Isabel Pemartin (France) for a year, Ghanaian Dance with Iddrisu Saaka (USA) for a year and a short stint in Balinese Dance with Anom Putra (Bali) for a month.
She now teaches and performs across the globe in places like: The Swarnabhoomi Academy of Music (South India), ICOM Berklee Asia (Kuala Lumpur), Paris Sorbonne (France), the Urban School of San Francisco (US) and more.
Watch her perform live at Depot29.
Venue
Depot 29, Delhi
Levels 2 & 3, B6/2 Commercial Complex Market, Safdarjung Enclave, New Delhi, Delhi 110029