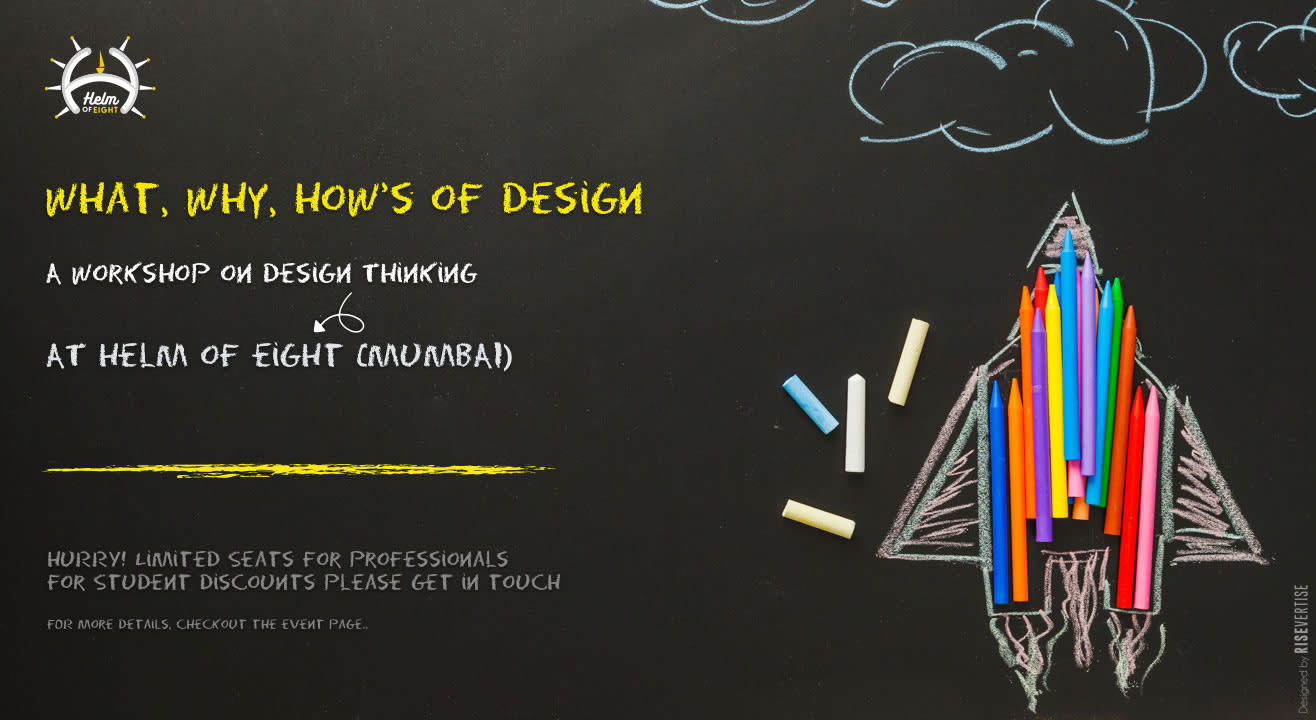 Design
Design 101, a workshop on Design Thinking
About
Why Design?

What is Design?

It's not purely aesthetic, nor wholly analytical and functional.

To think about how everything fits together in harmony

Design can have a huge impact on people's lives and to make sure it's a positive one.




How does Design work?




The word design is used in so many ways that you begin to wonder if it has any useful meaning at all. All of these may be regarded as acts of design:



Laying out a magazine ad

Making an engineering plan for a suspension bridge

Using A/B testing to improve user response to a website

Plotting an elaborate trap

Wire framing user interactions for a mobile app

Creating the graphical look and feel of a digital product

Planning the features of a product that solves user's pain points

Collecting user feedback on a product or service

Preparing architectural plans for all types of building.




These ideas are beginning to bring some unity to the idea of design as a discipline, even though this emerging unity has not been formally recognized. Since people refer to any and all kinds of these examples (and many more) as 'design,' the term design could be regarded as just a great big basket that holds many things that have no clear direct relationship to one another, except for the fact that someone, somewhere calls them design.
Ratnish Malhotra is a seasoned UX professional with 8 years of experience in the design domain covering both digital and non-digital segments. He has professional work experience with Fortune 500 companies and diverse startups specially in India's EduTech, FinTech, MedTech, FoodTech & SportsTech space.

His passion for design has been fuelled by the growing enterprise centric and consumer centric platforms & consulting startups in India which are working towards establishing a legacy and aligning their business to their vision. He has also spent considerable time designing "concept classroom" models for underprivileged kids and training school children to pursue design as a career. Ratnish has also been recognized by UNEP and WWF since his student days.
Venue
Helm of Eight
Helmof8 Incubation Private Limited, 508, Morya landmark II,, Opposite Infinity Mall, New Link Road, Andheri(W), Veera Desai Industrial Estate, Jogeshwari West, Mumbai, Maharashtra 400053