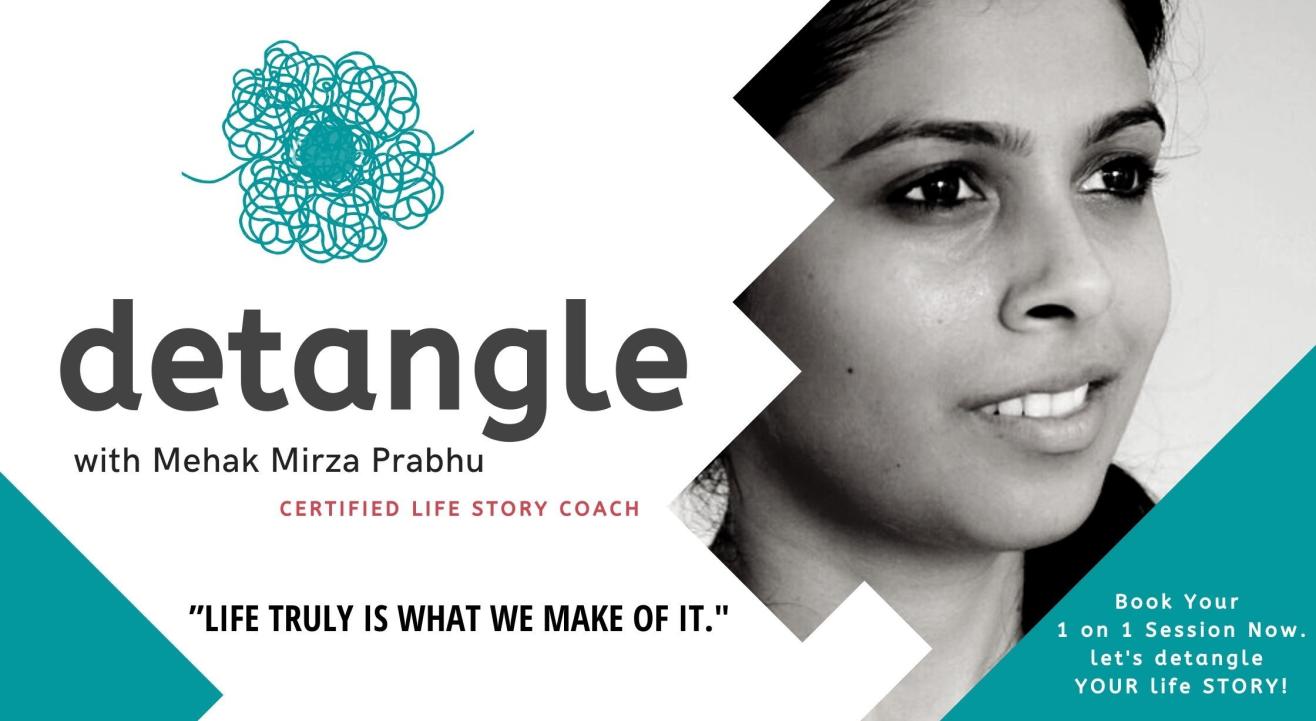 DETANGLE your Life With Mehak Mirza Prabhu (October 2020)
October 17 | 9AM - October 31 | 10PM
Enjoy this event from your home
Invite your friends
and enjoy a shared experience
DETANGLE your Life With Mehak Mirza Prabhu (October 2020)
October 17 | 9AM - October 31 | 10PM
Enjoy this event from your home
Invite your friends
and enjoy a shared experience
Invite your friends
and enjoy a shared experience
"Life truly is what we make of it."
The stories we tell can either liberate us or enslave us. A persistent life story can keep us stuck in a rut and hold us back by limiting beliefs, low self-confidence, and repeated failure patterns.
"Life Stories are more fiction than fact."
Life Story is written by our perceptions, attitudes and beliefs. Even subtle tweaks to our story can shift our attitude, improve our self-confidence, and redirect our futures to a desired destiny.
A LIFE STORY COACH CAN
Understand the psychology behind people's life stories, beliefs and narratives.
Use proven, step-by-step tools and strategies for helping clients re-writing their stories.
Help clients quiet the inner critic and empower their self-talk.
Help clients stop self-defeating patterns and habits.
Help clients develop self-confidence and a success identity.
Help release past baggage and pain that no longer serve them.
Use frameworks such as Cognitive Behavioral Therapy and Transactional Analysis to help clients change life patterns.
Show clients transcend the story of their past and take back control of their pen.
Book your first session with Certified Life Story Coach Mehak Mirza Prabhu now, and detangle your life.
Booking valid till 31st October 2020