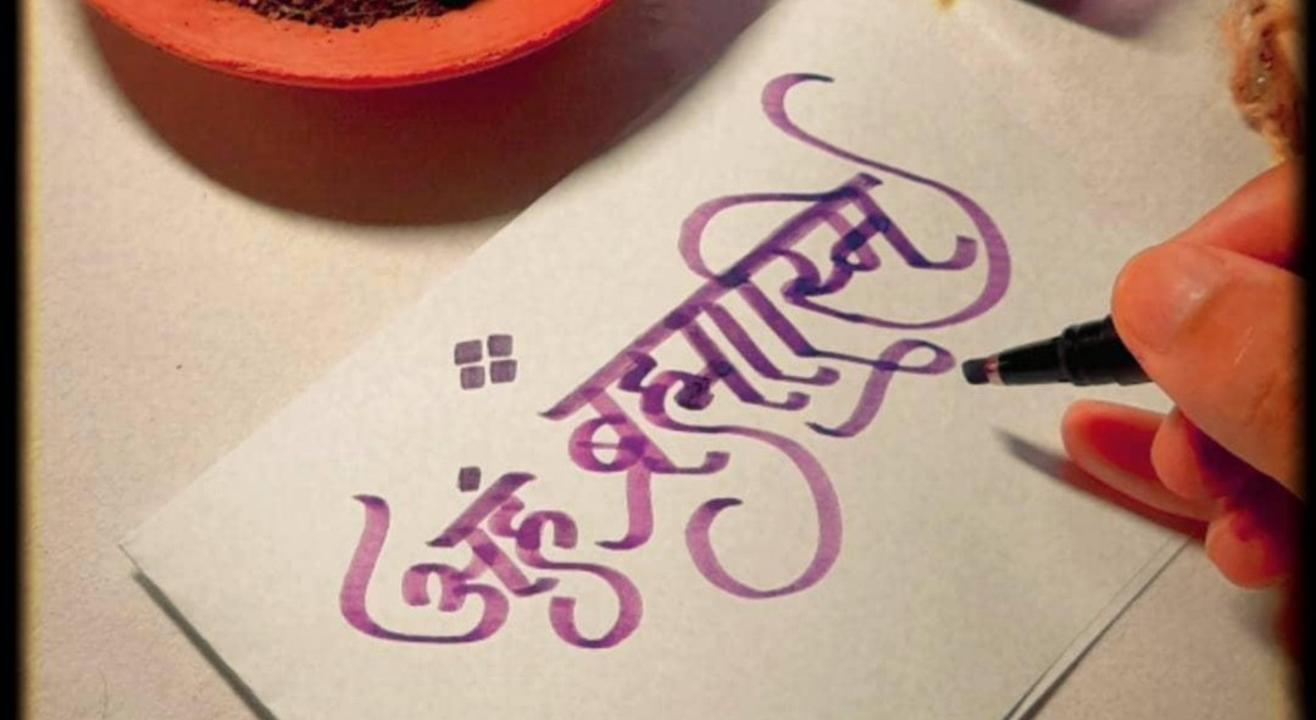 Devanagari Calligraphy Workshop
Enjoy this event from your home
Invite your friends
and enjoy a shared experience
Invite your friends
and enjoy a shared experience
About the Event
Devanagari Script is used for many languages, such as Hindi, Marathi, Bhojpuri, and a lot more. The structure of the letters is a unique combination of straight lines, as well as curves. In this Beginner Friendly Session, our mentor Amritanshu will take you through easy techniques to master Devnagari Script Letters.
Amritanshu is a Calligraphy and Lettering artist. He loves exploring various art mediums and so, my work consists of a mix and match of all things he loves to try. Apart from Calligraphy and Lettering, he also loves working with Watercolors and even acrylics, many times, combining various forms to make his artworks.
What You'll Learn in the Workshop:
The basics of Calligraphy in Devanagari Script.
The calligraphy form, the techniques of using a broad edge calligraphy pen, or marker.
You will also learn how to make various letter forms in Devanagari, in the basic Devanagari Calligraphy style, in a step by step manner
Materials Required:
Graph book (preferably), or a single lined notebook.
WRITING TOOL: Broad edge calligraphy pen (if not available, one can also use a chisel tip marker, a highlighter, or even an ice cream stick cut at an angle)
Pencil
Ruler
When- Sunday, October 25
Time- 2PM IST
Duration- 2 hours
Where- Zoom
Workshop Fee- 450INR
If you are busy at 2pm, worry not! You can register and avail the session recordings for the next 24 hours.
Zoom Meeting Link will be shared with you at 12pm on the day of the event.
Connect with us on Instagram at - @craftsutra.in
Who Are We?
Craftsutra, we create Artsy experiences where people can engage in a variety of Art/craft forms, discover things about themselves and meet other art enthusiasts (these days virtually). We believe that anyone can create Art and encourage people who are even vaguely interested in art to participate in a myriad of interactive workshops.
The idea is to create unique artsy experiences, let people harness some painting/crafting talent while creating a memory that brings with it warmth and contentment.