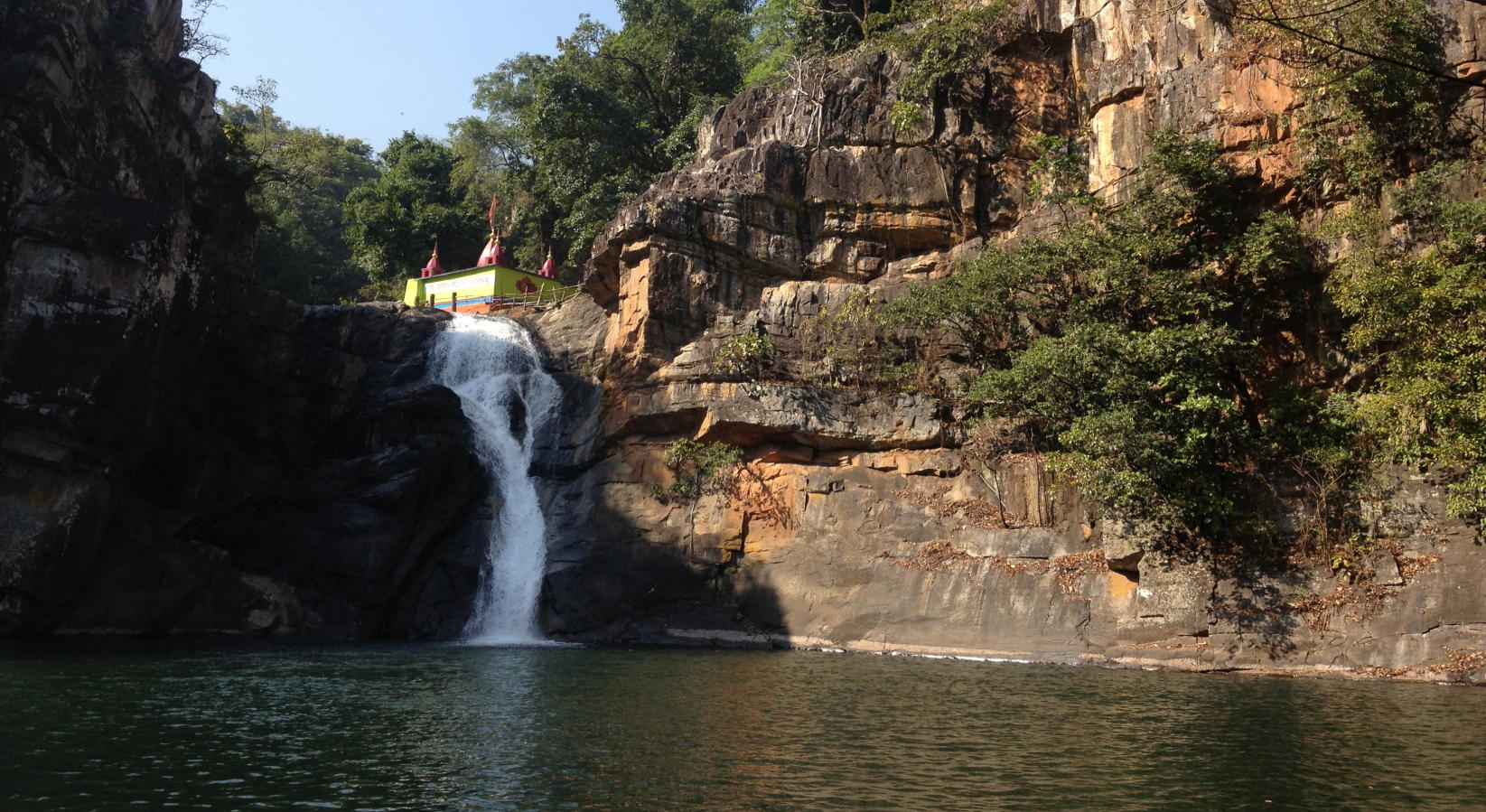 Trek
Planning A Trek To Devkund Waterfall? Us Too.
Best time of the year to visit? What to pack? How to get there? All you need to know about Devkund Waterfall.
Looking for that perfect waterfall hidden inside the jungle which is unknown to the world? Look no further. Located near Bhira Village, Devkund Waterfall is one of the most beautiful waterfalls that you can experience in India. This quaint waterfall is mostly unknown and unexplored in Maharashtra.
The Devkund Waterfall
'Devkund' translates to "Bathing Pond of Gods", and this mystical fall; that's considered sacred by locals, also has mythological significance. It is a wildly popular trekking destination among professional and recreational trekkers. Some of the beautiful treks like Tamhini Ghats & Andharban also fall under this area.

This trek route is about 170 km from Mumbai and 110 km from Pune. The journey to the base village is about 7 hours long from Mumbai and 5 hours long from Pune. It can be easily accessed through the Mumbai Pune Expressway, though.
What's So Special?
There are very few perennial waterfalls in Maharashtra like Devkund Waterfall. (and also really - and we mean reaaalllyyy unexplored.) The waterfall is surrounded by a thick green forest with many beautiful & rare species of animals and birds. Devkund keeps the spirit of the monsoon alive.

Your trek will lead you through many unexplored trails and you will navigate slippery rocks - the trek usually contains medium to easy obstacles along the way. But, once you reach Devkund Waterfall you will be overwhelmed with its beauty, so trust us - it's worth it.
The waterfall also has gorgeous white water cascading down a series of rocky outcrops, giving it the look of multiple waterfalls rather than just one. If you're lucky, you might just catch a glimpse of an almost picture-perfect sunrise against the backdrop of huge mountains, lush greenery, and glistening waters.
Commonly Asked Questions & What You Should Know
1. Is there anything else to see around the area, except for the waterfall?
There are quite a few places around the waterfall that you could detour to - Tata Power Dam at Bhira, Kundalika River, Andharban Trek Route, Tamhini Ghats, & Ghangad Fort.

2. How do I reach Devkund Waterfall?
You can choose public or private transport - they both connect the town with the cities.
Drive down- It's just a few hours drive to reach the Devkund waterfall trek from Mumbai and Pune.
Take public transport- You can either take a bus, cab or drive to the Bhira village through the Karjat-Pali- Bhira route. In case you want to take public transportation, you could board a CST local to Karjat. Take a bus from Karjat to Pali and another bus to Bhira. The place can be easily accessed through Mumbai Pune Expressway as well.
3. What do I need to carry?
You would need to pack for a trek as you usually do. Don't forget to wear shoes with a good grip. Carry a pair of extra clothes, water bottles, your ID cards, wallets, ready to eat food, a first aid kit, and a torch. Other than these essentials, also carry COVID-19 essentials like sanitizers, gloves, and extra face masks. Trekkers are usually also recommended to wear full sleeve and long track pants to protect yourself from prickles, insects & thorns.
4. What is the best time to visit the Waterfall?
The best time to visit Devkund waterfalls is during the monsoon season and post-monsoon season - from June till January.

5. Can I go on this trek alone?
It is suggested to trek in groups in this area, and even though the terrain is largely safe - there have been accidents, which is why solo trekking on this route isn't popular. You could try looking for some agencies that offer this trek - or you could find them here.
If you're planning to go on a trek to Devkund waterfalls we'd suggest you go before the monsoon comes to an end! And remember to stay safe, take a whole lot of pictures and take that well deserved break from city life.

Subscribe to receive our newsletter!
Find the best experiences happening out there in your city or enjoy handpicked content while sitting comfortably at home. Paytm Insider is your go-to place to figure out what to do today!