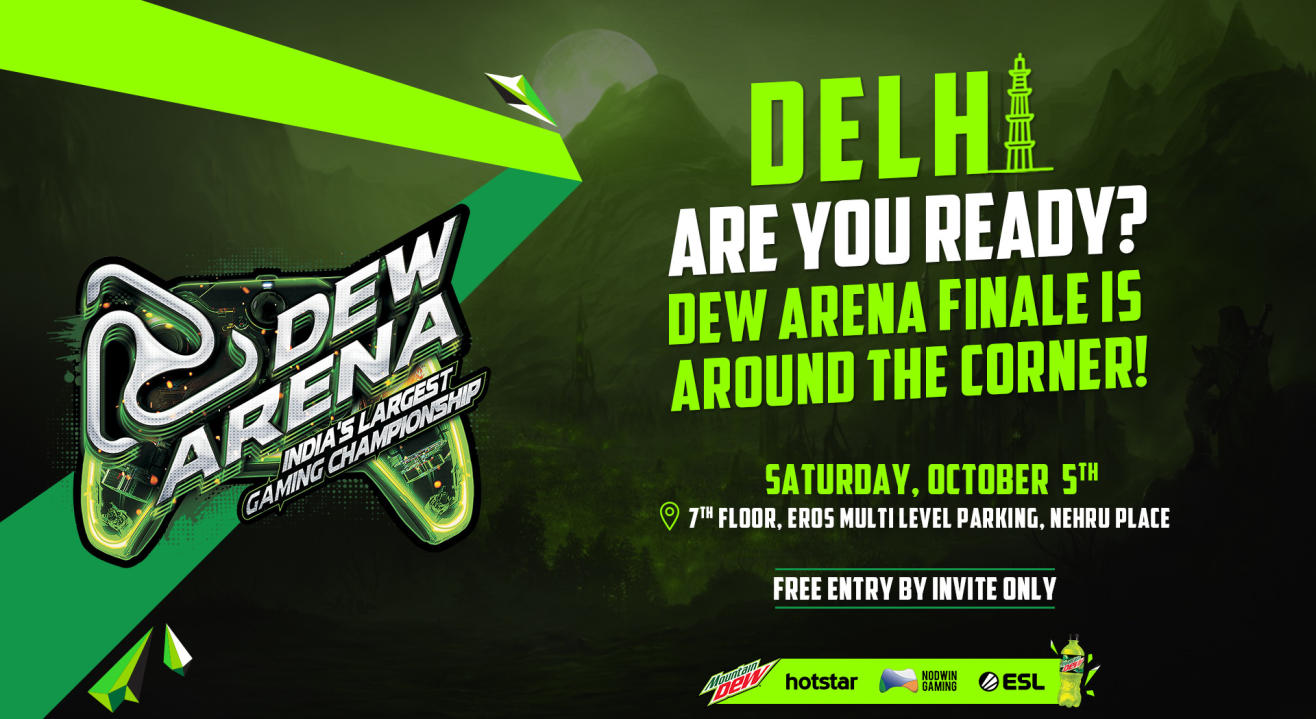 Games
Dew Arena PUBG Mobile Championship
Eros Multilevel Parking, Nehru Place
About
It's the final round of India's largest gaming championship, Dew Arena 2019. Come, witness championship rounds for PUBG, DOTA – 2, Street Fighter 5, CS: GO and Rocket League. What's more, Prince Narula will join the action to compete in open-for-all PUBG battlegrounds. This is your chance to earn a chicken dinner against him.
Not enough? Okay. How about VR gaming, crazy mind games (the good kind), getting temporary but killer gaming tattoos, re-visiting childhood with a special retro gaming arcade and getting loads of insta-worthy clicks at the AR photo booth. Sweet, right?
Experience at the event:
1. Retro Arcade Games
2. Walk-up PUBG Tournament
3. Dew Arena Gaming Truck and Gaming Zone
4. Neuro Games
5. VR Games
6. Augmented Reality photo booth
7. Tattoo Artist
Prince Narula and Naman Mathur(aka ig_mortal) will be at the Dew Arena finale!
For full schedule (coming soon) and incase of any question, reach out to us on Instagram @mountaindewin https://www.instagram.com/mountaindewin/ or shoot us a mail at dewarena.2019@gmail.com
*THIS IS A LIMITED SEATING EVENT. REGISTER NOW FOR FREE ENTRY*
Venue
Eros Multilevel Parking, Nehru Place
7th Floor, Eros Multilevel Parking, Nehru Place. New Delhi
GET DIRECTIONS