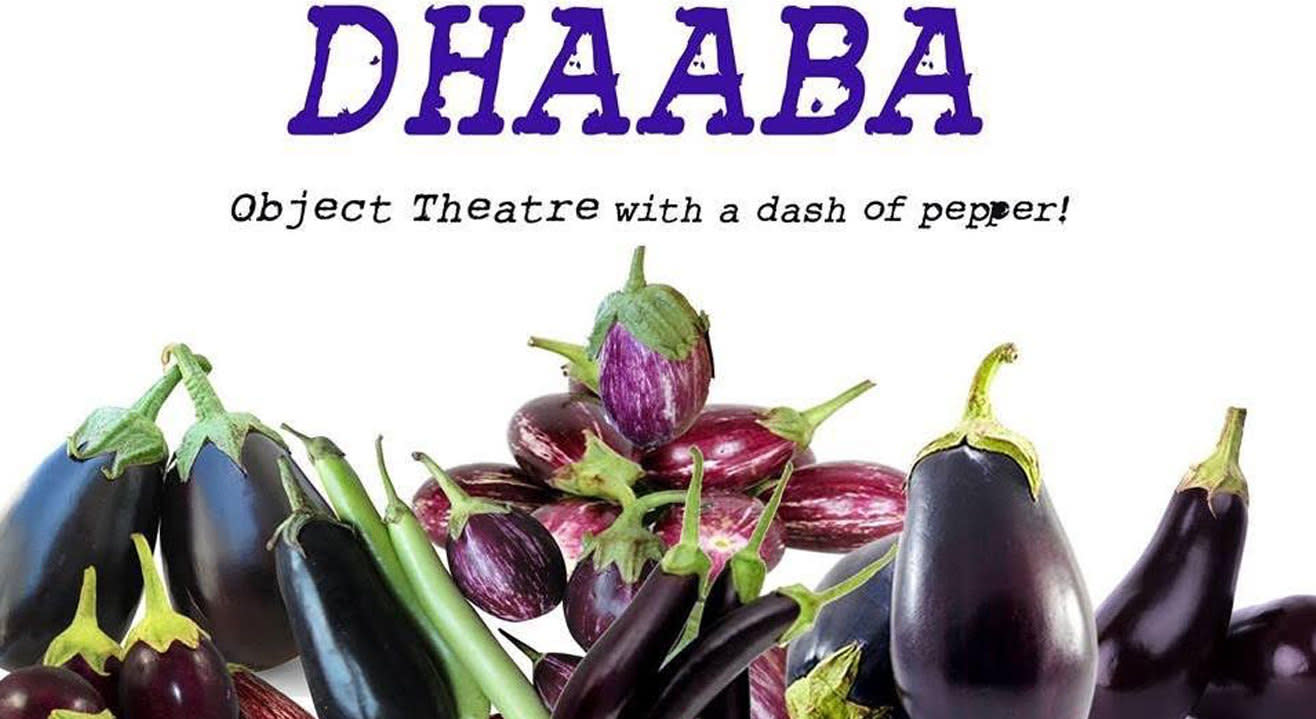 Theatre
Dhaaba-Object Theatre in the Kitchen
About
Acquaint yourself with a new form of theatrics as Padma Damodaran and Choiti Ghosh present to you Dhaba, an object theatre direction by Choiti Ghosh .
Synopsis:
In a land far away well maybe not so far away, is a dhaaba, much like the ones we know but maybe not exactly.
Here, the inhabitants are all alike well, maybe a bit different from each other, but alike enough. Brinjals of various kinds, but Brinjals nevertheless.
Life has its order, its rituals, its pattern, its rhythms.
Then one day, a bag of something suddenly drops in...
About OBJECT THEATRE
Branching out of puppetry, Object Theatre uses every day, ordinary, found objects as a mode of communication. The symbolic, and hidden poetry unexpectedly found in objects is the foundation on which object theatre builds itself.
ARTISTS
CHOITI GHOSH
Choiti Ghosh is an Object Theatre practitioner, puppeteer, actor, singer, writer and director. Born into a family of 5 generations of theatre-makers, she was initiated early onto the stage. Her first performance was at the age of 3 years. In 1998, at the age of 18 years, she started her professional career in theatre with her home company ANANT which specialised in children's theatre, as a performer, facilitator and manager.
PADMA DAMODARAN
Padma Damodaran, a former business journalist, wears many hats. She is an actor, choreographer, writer, and trainer. She was the Programme Head for Professional Training and Development at Theatre Professionals. Her work on the Intensive Drama Program 2012, was seminal in preparing the programme for The Drama School, Mumbai.
She has been nominated for Best Supporting Actress in 2008 and 2013 for Rumi: Unveil the Sun and Q Theatre Productions's So Many Socks respectively, at the Mahindra Excellence in Theatre Awards (META).
Venue
Brewbot, Mumbai
G-01 & 101, Morya Landmark 1, Off New Link Road, Andheri West, Mumbai, Maharashtra 400053