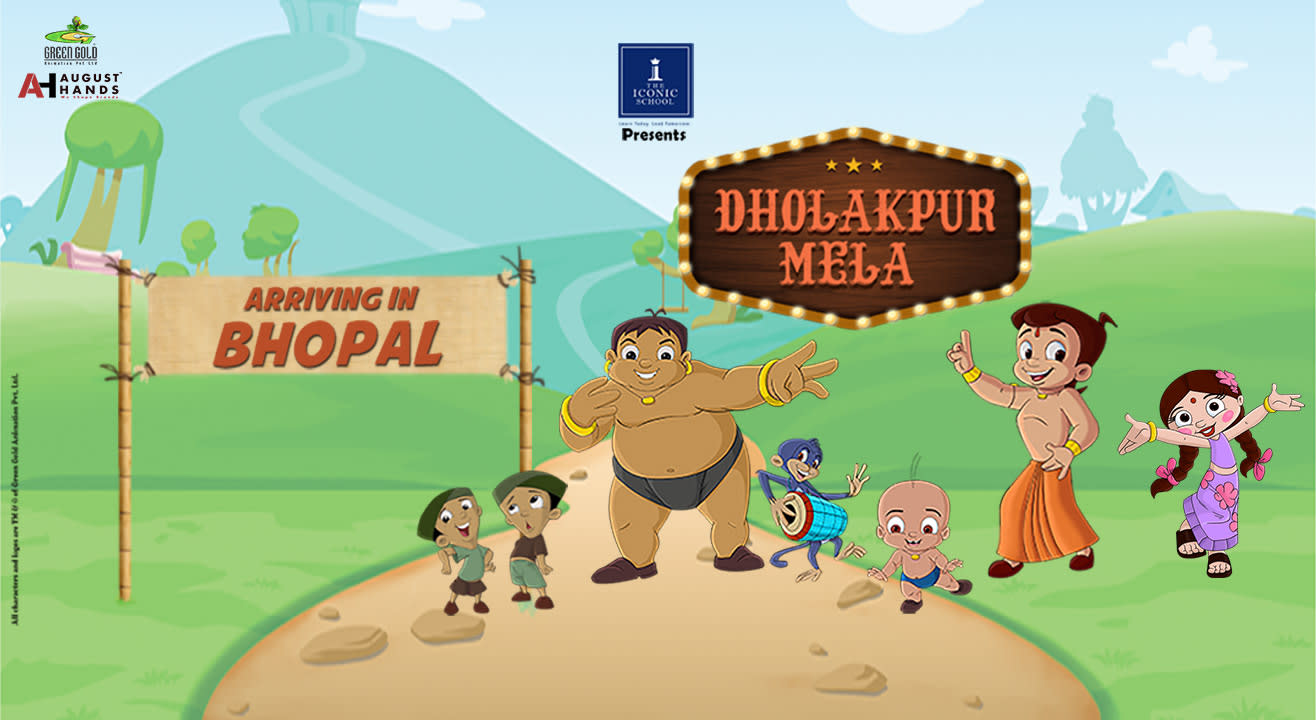 Kids Festival
Dholakpur Mela
The ICONIC School, Bhopal
About
Let your kids experience the fun and excitement in Dholakpur Mela with various activities in sports, games, art & craft, music, dancing, singing and many more excitements.


Eat yummy food and enjoy shopping at the village market!
Chhota Bheem is an Indian animated comedy-adventure series. It features Chhota Bheem and his friends from a fictional village called Dholakpur, set in rural India. They are always on a mission to save or protect the village and its people from evil forces. It is one the most popular animated series in India, which proved itself as a merchandise brand with a range of products from comic books to stationery.
Dholakpur Mela is the amalgamation of Indian traditional Mela with edutainment workshops, fun activities, thrilling games & different sources of entertainment daily.
Green Gold Animation was started in 2001 by Mr. Rajiv Chilaka, with just 8 employees. It now has more than 100 employees working on some of the most path breaking original Indian content. It has earned a unique distinction of being the number one Indian animation content provider to Turner International.
The Iconic School is a progressive, K12, co-ed, day boarding school.