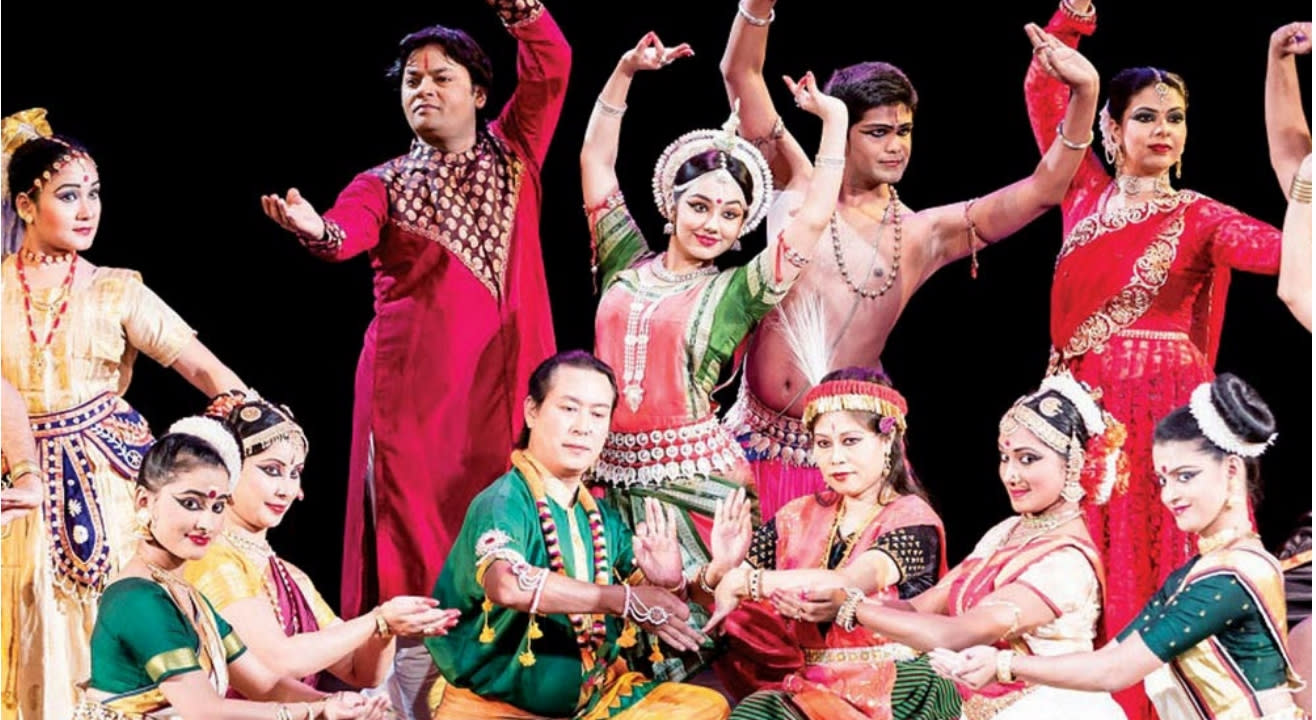 Art
Delhi International Art Festival (DIAF) Celebrates Dance, Music, Theatre, Poetry & More
Delhi International Art Festival (DIAF) offers a melting pot of cultural art forms, and here's what you should make sure to catch.

India's signature cultural festival is back! People from more than 15 countries are coming together to celebrate the power of art. Explore different cultures and ideas with the variety of traditional and experimental performances happening at DIAF. Art goes beyond borders and forms at this festival, and there's something for everyone. Check out all events below.

DIAF has something for everyone.
For lovers of the written word
The very first day of the festival kicks off with All India Sammelan and Mushaira, a conference of poetry. Watch seminars featuring celebrated writers from the North-East, and tribal poets from across India. There are also discussions with Indian women writers and young writers of regional literature.

For the rasikas of dance
Watch Shakespeare get a face mask in a kathakali version of King Lear, performed by artists from France. Different classical forms - including Chandrabali, Kuchipudi, and Bharatanatyam - come together to explore the institution of womanhood in a series called Woman:Tradition, Continuity and Modernity. Witness stories expressed through body movement in 'Zoom Dada', a gestural theatre play about two characters looking for inspiration. There's also experimental dance, 'Kali', performed by Fiona Gardner from Australia, which uses the narrative of the Hindu goddess Kali to explore how ideals for women are created.

For the connoisseurs of film and theatre

There's an amazing curation of films to be screened that'll give you a taste of cinema across languages. Movie screenings include movies in languages such as Bengali, Tamil, Romanian, Italian, Spanish, Cantonese and Japanese. Be sure to check out The Frozen Fire, a political Sri Lankan film that made it to the Oscars' best picture category for 2019. Also being screened is Thorati, a Tamil film that won awards at Prague International Film Festival and is centered around the superstitious belief of a nomadic community.

For theatre-goers, if the various dance-theatre experimentations weren't enough, Thousand and One Nights is sure to capture your imagination. It's directed by Ingrid Bota from Romania, and is a combination of fantasy and comedy. Also in the genre of humour is a comic-drama written and directed by Sonali Sharma, which explores a dysfunctional mother-daughter relationship. In addition, you can watch Maiden, a Spanish play about a woman who dreams of becoming a soldier in a country that's existed 50 years without an army

For the fans of music

Like in its previous editions, DIAF continues to bring musicians across genres together. There are three different music acts just at the gala opening, including the Chinese Drum Opera and a percussion ensemble by Akram Khan. Artists performing fusion and classical music will be flying in from Iran, Singapore and Hungary.

There are also devotional performances in Carnatic and Hindustani classical music. Feel closer to the divine as acclaimed artists including Sri. O.S. Arun, Smt. Rupa Tiwary, Smt. P. Ramaa and others render compositions with bhakti.

For explorers of spirituality

DIAF also presents a discussion about ideas of the life force with leaders of different faiths. Experience inner peace with Buddhist chants by Grammy Award-winning monks from the Palpung Sherabling Monastery. Movie screenings and colloquiums about the Kumbh are lined up too. Happening in the Crafts Museum, Pragati Maidan alongside live demonstrations by craftsmen, you'll get to pick a newly-made souvenir too.

Sounds good? Don't forget to get your tickets for DIAF at the top of this page. See you there!
Subscribe to receive our newsletter!
Find the best experiences happening out there in your city or enjoy handpicked content while sitting comfortably at home. Insider is your go-to place to figure out what to do today!