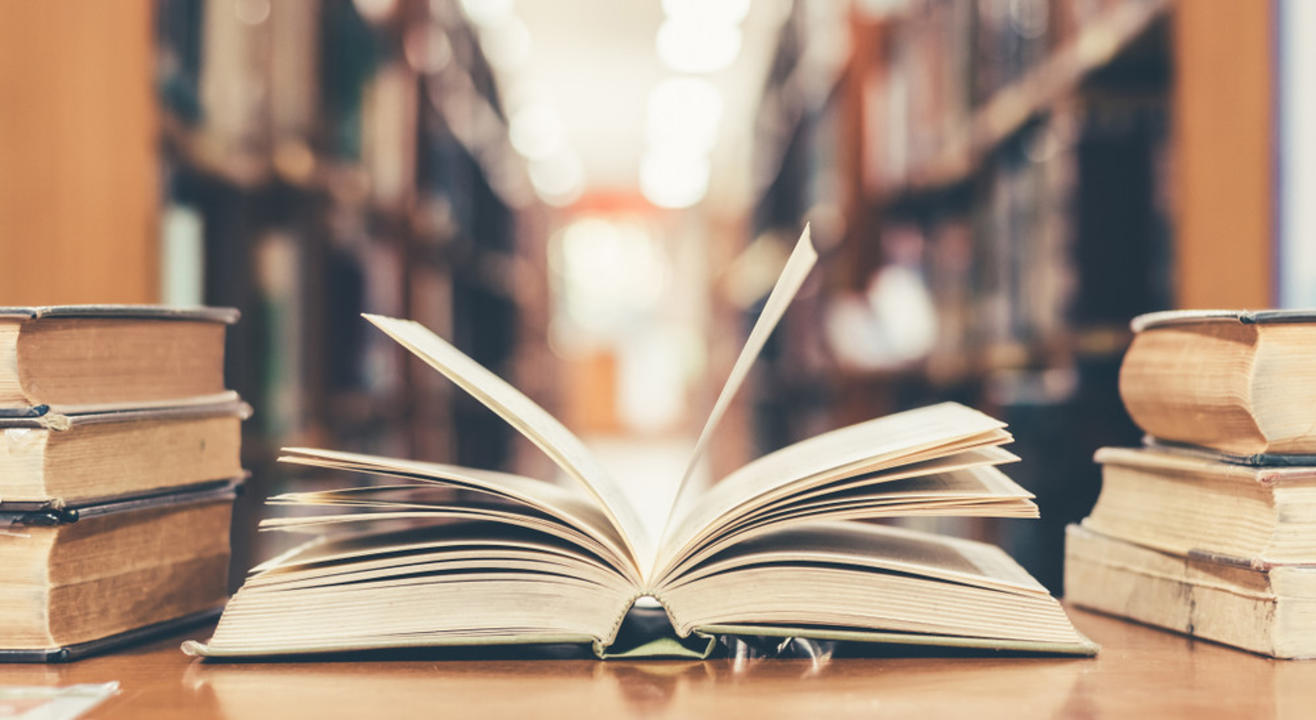 Dialogues with Books: Short Stories
Enjoy this event from your home
Event Guide
For Age(s)
Family Friendly
Interactive show
Be a part of the show
Invite your friends
and enjoy a shared experience
Event Guide
For Age(s)
Family Friendly
Interactive show
Be a part of the show
Invite your friends
and enjoy a shared experience
About the Event
Dialogues with Books: Short Stories
The world outside is scary right now. However, for people like you and me, those who love the written word, every story provides a brief respite from the constant bombardment of bad news and hopelessness.
The show must go on; our busy lives remain busy still. We might not be able to make time for a full-length novel or find ourselves in the right headspace to immerse ourselves in a 400-page story. And so we turn to short stories - stories that are little but say so much, stories we can carry in our pockets.
"The great thing about a short story is that it doesn't have to trawl through someone's whole life; it can come in glancingly from the side."
~Emma Donoghue
Let's meet (online) in May and talk about the short stories that came "glancingly from the side" into our lives. For 2 hours, immerse yourself in an enriching discussion with fellow book-lovers of our community.
Hope to see you there.
Recommended short stories and short-story anthologies:
1. The Night Driver by Italo Calvino (1967)
2. What We Talk About When We Talk About Love by Raymond Carver (1981)
3. Désirée's Baby by Kate Chopin (1893)
4. Short Stories by Roahl Dahl ('Lamb to the Slaughter', in particular)
5. You Know You Want This: Short Stories by Kristen Roupenian
6. The Largesse of the Sea Maiden by Denis Johnson
7. How Long 'til Black Future Month? by N. K. Jemisin
8. Cathedral by Raymond Carver
9. Short Stories by O Henry
10. Fragile Things: Short Fictions and Wonders by Neil Gaiman
Date & Time: 4 - 6 p.m., 9th May 2021
Venue: Online on Zoom
Host: Ananth Harihar
For more book recommendations, join our Dialogues with Books Community on WhatsApp: https://chat.whatsapp.com/DomhGbXeAbtFHSChahDlV0
About the Meet-up
We are a group of book-lovers who meet (online, currently) once every month to talk about what we love the most - books! For this month's meet-up, the theme is 'Books I Keep Coming Back To'. Let's talk about those books that are closest to our hearts and the ones that we keep rereading but never tire of. Keep a cup of coffee or tea ready for the session!
About the Community
Meet a group of people who are drawn to books like fireflies to a flame. We love books. We love talking about books. If you do too, join our community!
We have a WhatsApp group where we host weekly book discussions. We also meet (online) once every month for a special meet-up.
IMPORTANT:
- This is a LIVE session, not a pre-recorded tutorial
- For the best experience, join the workshop from your laptop/desktop
- Ensure that your internet connectivity is strong
- Log in 15 minutes prior to the workshop. This would help us work out any technical difficulties so we can start the session on time.
- If you are unable to join the session due to technical reasons, please call us on (+91-6363556436)
- This is a closed event. Only registered email ids will be allowed to join the session.
Please note that you will receive the invoice and the link of the session on your registered email id. If you fail to receive the email, you can reach out to us on team@dialogues.space or call us on +91-6363556436 and we will send the invite to you again.