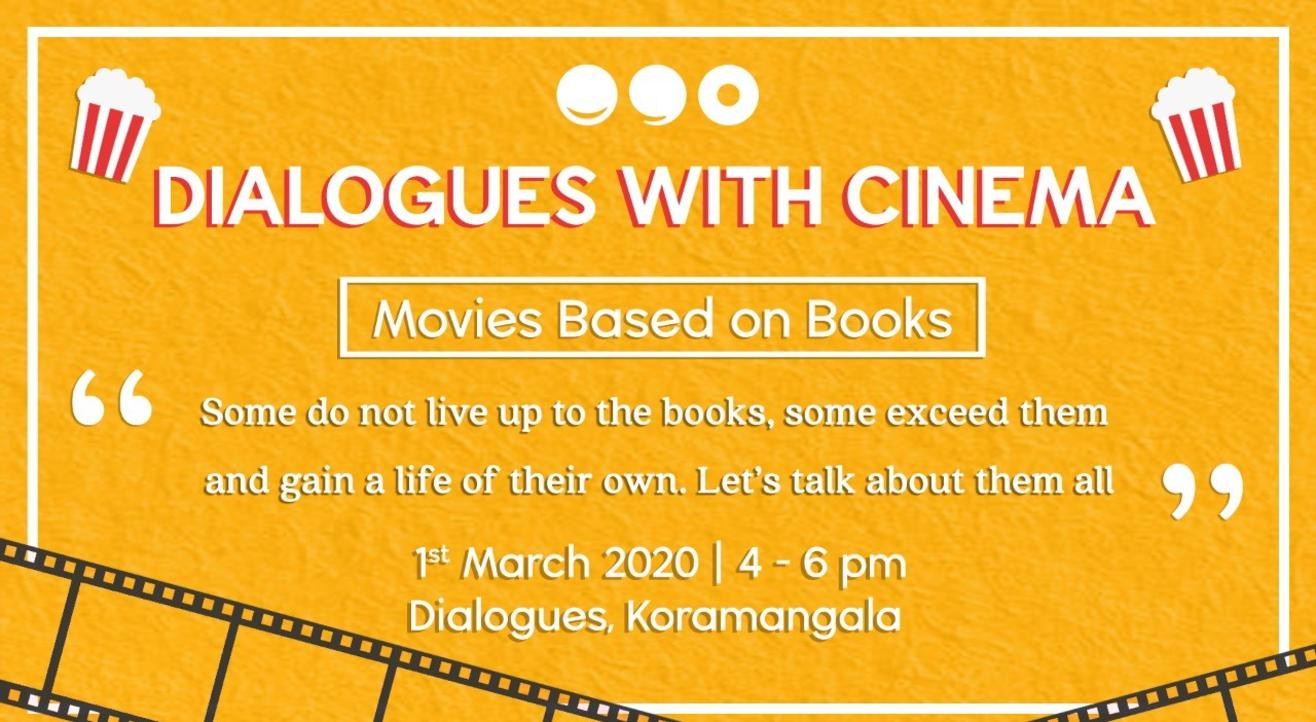 Movies
Dialogues with Cinema
Dialogues Cafe, Koramangala
About
Storytelling is an art that humans have practised over the centuries through several media -- books, pictures, dance, theatre, cinema. It's safe to say our collective endeavor to perfect this art is 'work in progress' at best. Among all the art forms, Cinema seems to strike a chord with us like no other. There is something about a visual narrative that mimics the liveness of human realities -- a parallel universe with truths of its own, born of an abstraction of reality that bends to the will of artists.
Slovenian philosopher Slavoj Žižek once said, "Cinema is the ultimate pervert art. It doesn't give you what you desire - it tells you how to desire." Indeed. The desire of Ali and Zahra to have never lost shoes, the desire of the Kim family for enough dignity to never have to seem greedy, the desire of film star Nikhil to become nondescript, the desire of the women of Kiragooru for a good life for themselves and their families (oh, the rowdiness!). The desire of all these people to visualize a possibility that is as yet in the realm of the unknown (and therefore perverse!). Indeed, cinema teaches us how to desire that possibility.
Let's share with each other what cinema means to us. Let's come together and resume our Dialogues with Cinema. The first Sunday of every month.
For the March session, the theme is "Movies based on Books". Come tell us about novels and stories you have loved seeing brought to life.
What: Dialogues with Cinema
Where: Dialogues, Koramangala
When: 4 PM, March 1st (Sunday), 2020
Your host for the session will be Mandar Mutalikdesai.
Please Note: On Spot registrations will be charged Rs. 100/- extra
Venue
Dialogues Cafe, Koramangala
41, 100 Feet Rd, 4th Block, Koramangala, Bengaluru, Karnataka 560034
GET DIRECTIONS