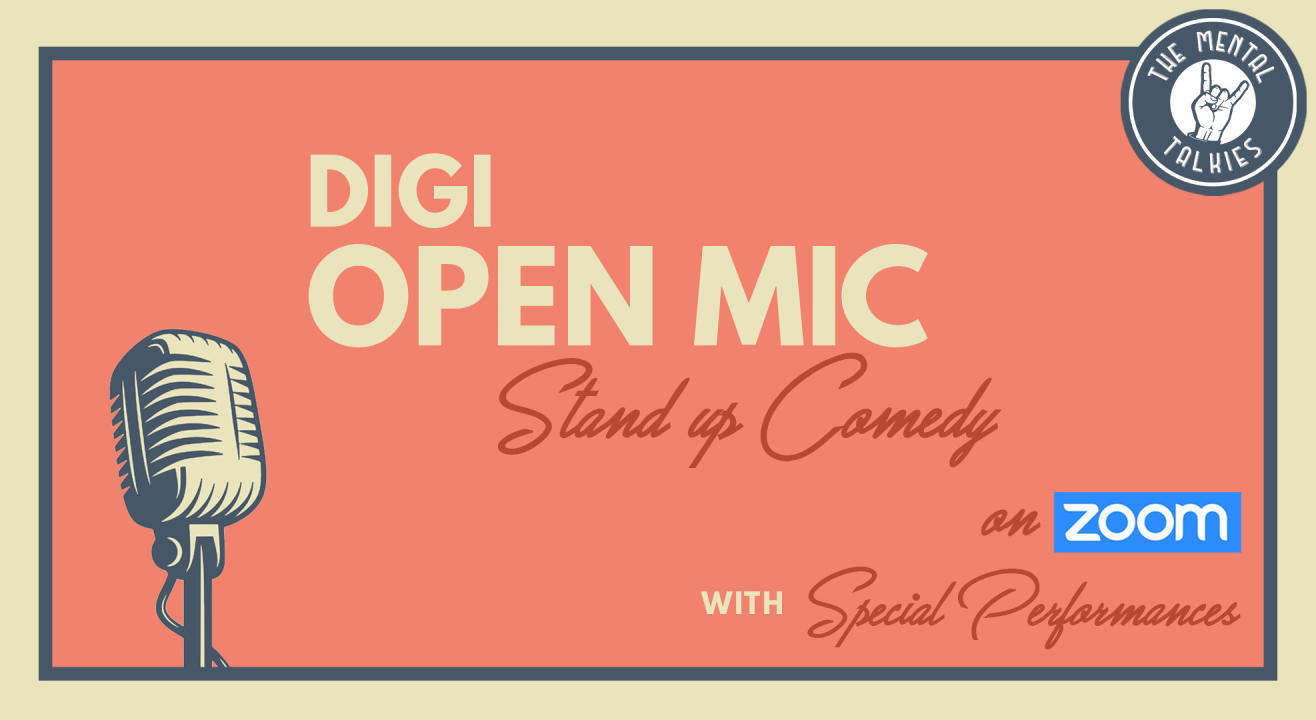 DiGi Open Mic-Standup Comedy
Enjoy this event from your home
Event Guide
Interactive show
Be a part of the show
Invite your friends
and enjoy a shared experience
DiGi Open Mic-Standup Comedy
Enjoy this event from your home
Event Guide
Interactive show
Be a part of the show
Invite your friends
and enjoy a shared experience
Event Guide
Interactive show
Be a part of the show
Invite your friends
and enjoy a shared experience
Participate in our Digi Open Mic Stand Up Comedy, an online platform to make people laugh aloud.
After all, "Laughter is indeed the best medicine" So, come have lots of fun along with us.


Important Guidelines
1. This show is on Zoom. Please download the Zoom Web Meetings app and register.
2. Make sure you're in Good room with internet.
3. Use earphone/headphone for better experience.
4. Also get hold of strong internet connection to avoid any interruption or disturbance during the event.
5. Sound check paramount before starting the session. Conduct a test event prior to the actual event.
6. Views expressed by the individual artists and performers, either in course of their performance, or on their social media channels, or any third party channels and platforms, online or offline or otherwise are solely their own and neither do they represent those of The Mental Talkies nor are they endorsed in any manner by The Mental Talkies, its associates and affiliates.
7. The Performers are requested to give credits in the event they're performing some other artist's pieces. Further, it is hereby clarified that in no event The Mental Talkies shall be liable for infringement of Intellectual Property rights by any of the Performers and the Performers shall solely be liable for their Act.
8. The Mental Talkies shall not be held liable or responsible for any violation of intellectual property rights that may arise out of any Artist performance.
9. For DiGi Open Mic, Access for recording will give by host to your login. Login with Laptop. Mobile Recording Access Not Allowed. The Mental Talkies will not be responsible for your performance recording.
10. Tickets once booked cannot be exchanged or refunded.
11. Recording or uploading of this stream is not permitted.
12. The time and date of the show may vary due to internet connectivity issues. In this case, the artist will share the revised date and/or timing at the earliest.
13. There may be interruptions in the stream due to internet connectivity issues