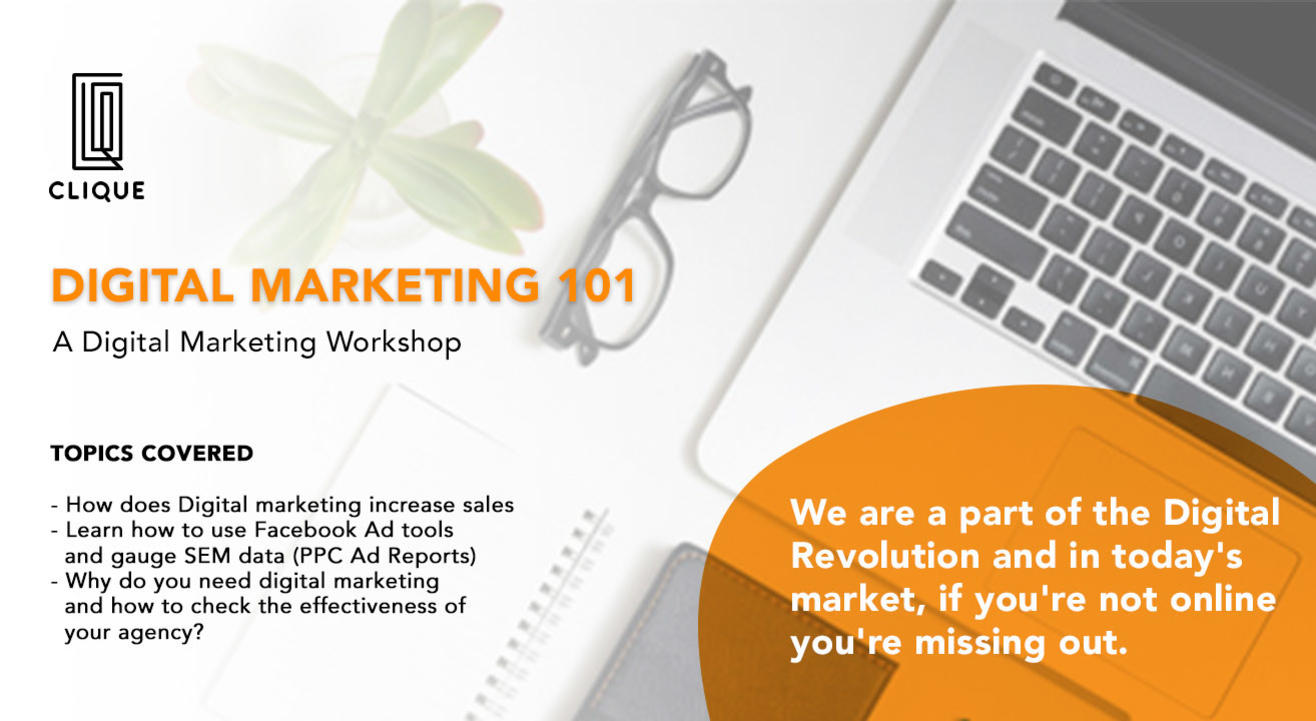 Learn
About
We are now part of the Digital Revolution and in today's market, if you're not online - you're missing out. Learn how to give your brand a prime space digitally with ingenious designs, campaigns and technology with Digital Marketing 101 workshop.
Get a comprehensive insight into recent key trends and relevant topics/concepts of digital marketing along with its strategies for business and employment by Sharath Bhaskaran Co- Founder of Clique a leading Bangalore-based digital marketing, branding and web design agency.
Sharath is experienced in leading strategic campaigns & initiatives for multiple brands spread across various industries.
A few topics of discussion will be as follows:
· What is digital marketing and what does it encompass?
· What is the importance of digital marketing for your business or brand?
· How does digital marketing increase sales and how to use Facebook ad tools to setup FB & instagram ad campaigns?
· Why do you need digital marketing and how to check the effectiveness of your agency?
· How to ascertain and optimize appropriate hashtags
· Guidelines on how to maintain and manage your online reputation
· What's the impact of influencer marketing? How do you identify relevant influencers?
· The importance of google ads (ppc)
· Learn how branding & target audience behavior influences your brand/company
Venue
Kafnu Bengaluru
Ground Floor, The Residency 133/1 Residency Road Opposite Bishop Cotton Boys' School, Shanthala Nagar, Ashok Nagar, Bengaluru, Karnataka 560025