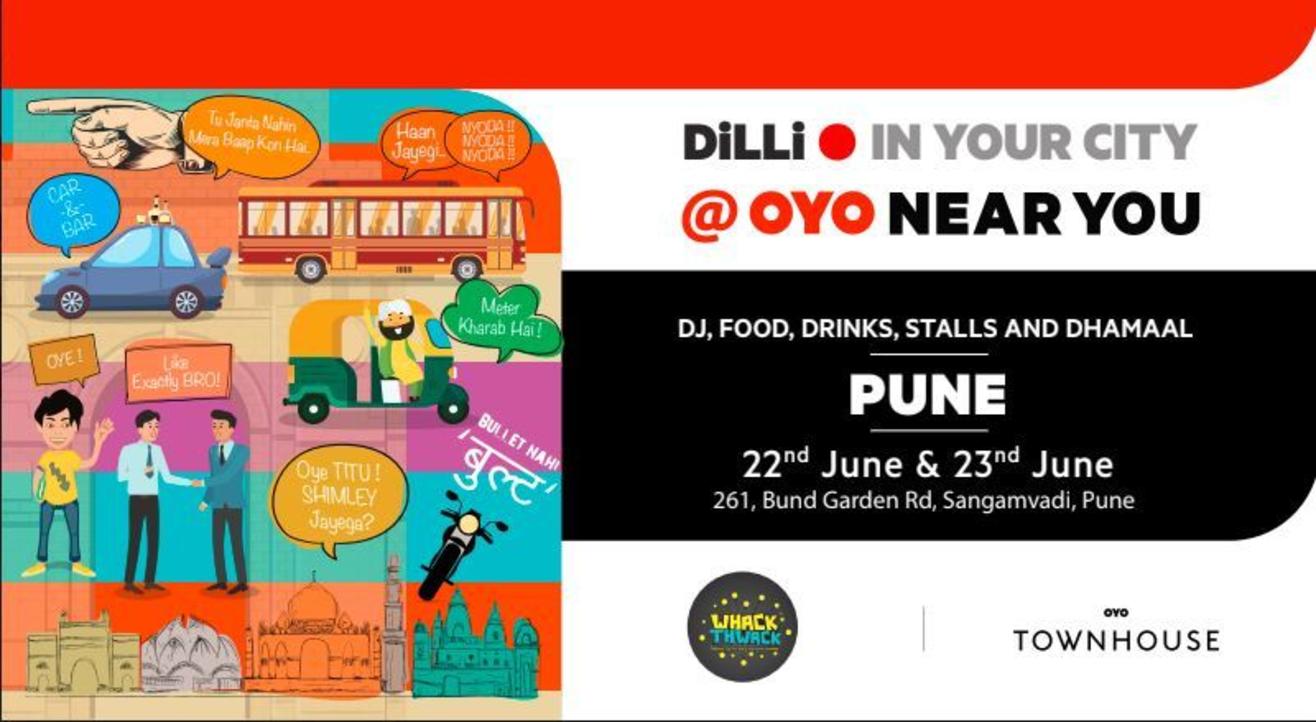 Food Fest
DiLLI in your City @OYO Near You
OYO Townhouse 022 Koregaon Park Pune
About
Pune people gear up for a two day festival of food, drinks and complete 'Dilli style' party!
You wonder what's the fuss about the Dilli vibe? Come join us at this two day celebration on 21 and 22 June @OYO Near YOU!
There is music, Delhi feels, Dilli's special local food accompanied with an entire day of activities. What's there to miss?? Nothing! Those old dilliwallas in Pune, as well as those curious to taste the slice of Delhi, are invited to become a part of this two day celebration. What to expect?
Delhi's local mouthwatering food
Quirky games and Prizes to be won
Drinks and chill - A set-up that reminds you about Delhi and its famous places like - India Gate, Khan market and Sarojini market
The Chilling Balcony-Paharganj Vibes- The typical Delhi house party scene with a chilling balcony, smoking area, sit down vibes and some chill music.
Live dhol set-up
Innovative Activities- An array of interesting activities that are very Delhi
Get amazing discounts on Group passes and also get additional 20% off by booking an OYO Townhouse in Pune around the same dates.
Grab your tickets now!!!!! For more details call - 9711282522
Venue
OYO Townhouse 022 Koregaon Park Pune
261, Bund Garden Rd, Sangamvadi, Pune, Maharashtra 411027
GET DIRECTIONS