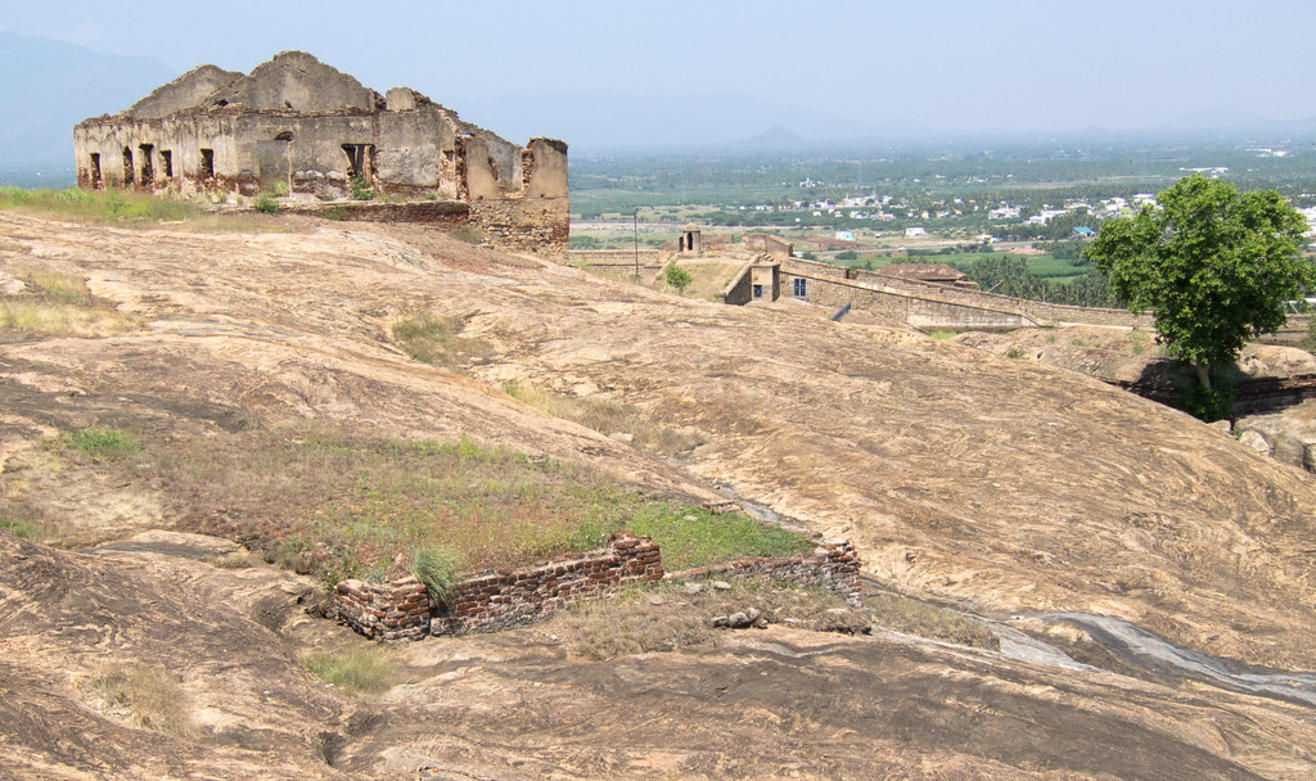 Monuments
Dindigul Rock Fort (Dindigul Malai Kottai), Dindigul
About
The Dindigul Fort was built by Muthu Krishnappa Nayak, a Madurai Nayak ruler. This fort is 270 metres tall and almost 3 kilometres in circumference. During its initial construction, it was told to consist of a total of 48 rooms that were capable to house soldiers, commanders, and prisoners of war. Built on top of a hill, the southern portion of this fort has never had the need for man-made protection due to its steepness. Explore the intimidating and breathtaking double-walled fortress structure.
The secure storage facilities were built to stow away extra reserves of guns and artillery.
The huge reservoirs built in harvest rainwater
A magnificent view of the whole city from the fort
The Madurai International Airport is the nearest airport from the fort.
You can take trains to the Dindigul Junction which is about 2 km from the fort.
Vani Vilas Bus Stop is the nearest bus stop.
Venue
Fort, Dindigul
Dindigul Rock Fort (Dindigul Malai Kottai), Dindigul, Dindigul Fort Temple, Muthalagupatty, Dindigul, Dindigul, Tamil Nadu, 624001
GET DIRECTIONS