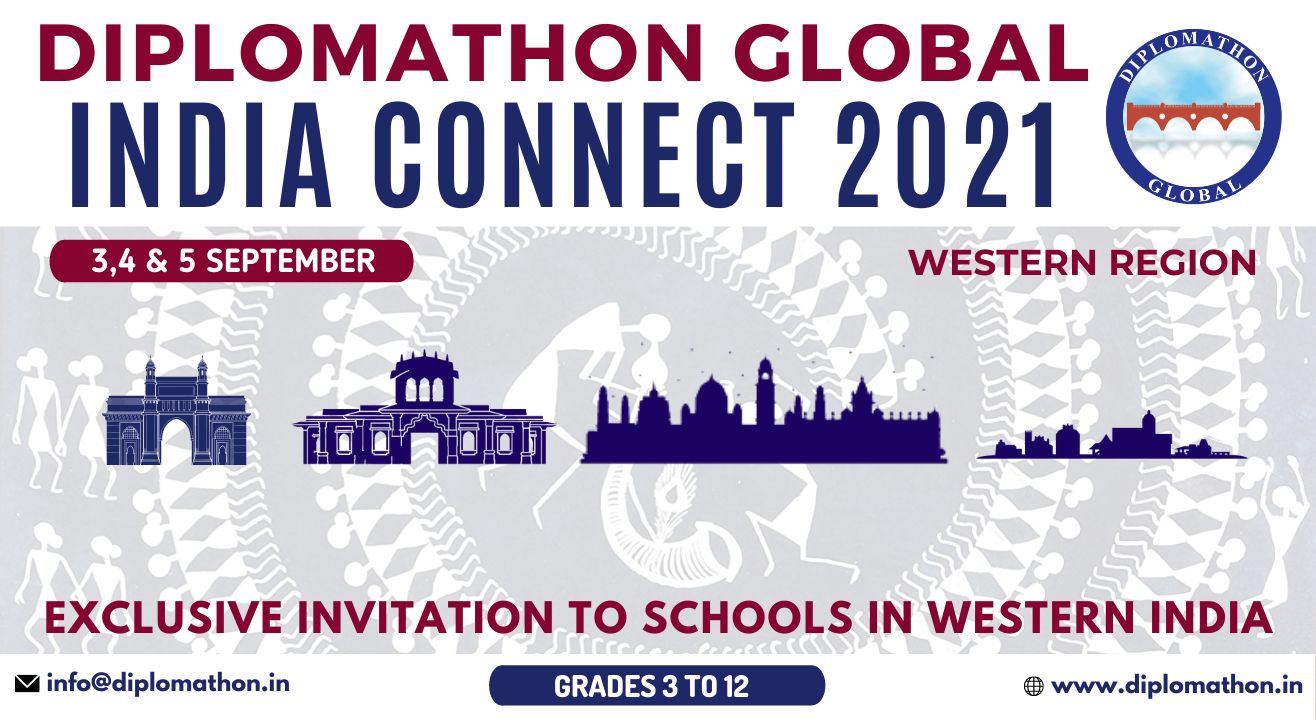 Diplomathon Global India Connect 2021 Western Region
September 3 | 5PM - September 5 | 6PM
Event Guide
Masterclass
Learn from an expert
Invite your friends
and enjoy a shared experience
Diplomathon Global India Connect 2021 Western Region
September 3 | 5PM - September 5 | 6PM
Event Guide
Masterclass
Learn from an expert
Invite your friends
and enjoy a shared experience
Event Guide
Masterclass
Learn from an expert
Invite your friends
and enjoy a shared experience
Today's world is dynamic and ever-changing. It has become a widely accepted fact that children born in the 21st century can expect to have around five careers over the course of a lifetime. Online classes are becoming easy ways for students to stay up-to-date with the latest trends and learn skills necessary to thrive in today's competitive environment. Because of this, increasing number of universities & employers are valuing soft skills in students. For most, soft skills such as adaptability and empathy are considered just as valuable as the skills and qualifications a person holds. Now more than ever, it is crucial that students integrate new learning techniques to help prepare themselves for their own future & future workplace.
About Us:
DIPLOMATHON™ GLOBAL is a Pioneering, Award Winning Organization, which conducts simulation conferences via Experiential Learning Programs for students across 60+ cities globally. A product of Apogeeoh Education, DIPLOMATHON™ GLOBAL is an academic simulation of International Organizations like the United
Nations, European Union, Internet Association, International Science Council, etc.
where students act as diplomats & representatives of different countries &
companies in order to discuss various international, national & current affairs and
try to come up with solutions to them via dialogue, discussions & debate. At our
conferences, these young minds build real world thinking, global competencies, and experience international diplomacy first hand. By-way-of our Diplomathon Global Certified mentor driven masterclass training & peer learning plenary sessions students get a chance to connect with other likeminded students of their age across geographies, all whilst deepening their understanding of global perspectives, industry know-how & professional capabilities. It is at our conferences where students get an opportunity to bridge the gap between theory & practice. To know more watch this video: Introduction to Diplomathon Global - YouTube
Diplomathon Global India Connect 2021:
Diplomathon Global India Connect 2021 is a virtual conference which shall be held simultaneously for Primary, Middle & High Schoolers across All Region of India. The crux of the conference is to give students the tools to evolve and accelerate their knowledge about global & industrial affairs using experiential pedagogies (as introduced in NEP 2020 by Govt. of India). In this three day conference, students of Grades 3 to 12 from top schools in India will discuss, debate & dialogue on a range of topics from Challenges faced by The Internet Association to Strategies for Sustainable Living after being trained by our award winning team at Diplomathon Global (actual topics to be disclosed closer to the event). Not only will students receive insightful views on various industries, top performing schools shall compete with winners of other states to be known as the All India School Champion at Diplomathon Global
Register Now! Or visit www.diplomathon.in for more information
Diplomathon Global India Connect 2021 Western Region
September 3 | 5PM - September 5 | 6PM
Event Guide
Masterclass
Learn from an expert
Invite your friends
and enjoy a shared experience