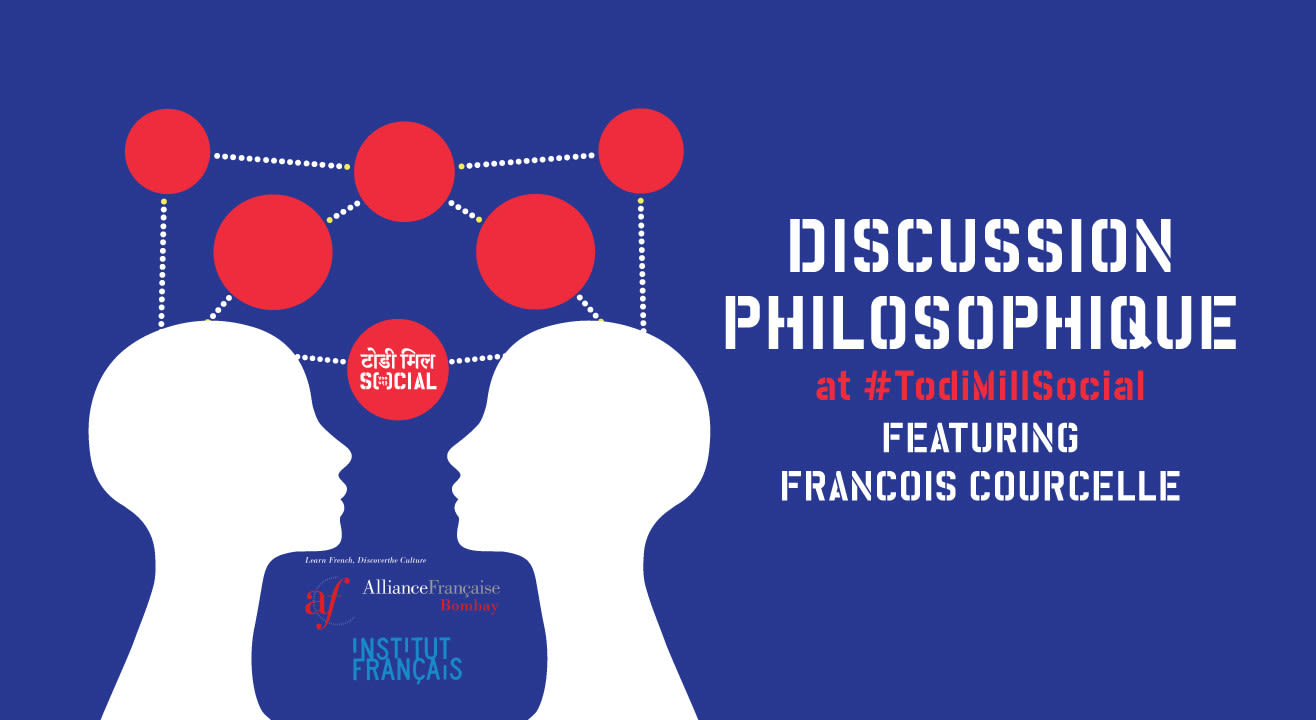 Discussion
Discussion Philosophique at #TodiMillSocial
July 13 | 4PM
Todi Mill Social, Mumbai
About
French philosopher, François Courcelle , is coming to town, and Alliance Française Bombay brings to you a Discussion Philosophique. It's a space for discussion where one can share views on philosophical topics.
Everyone is welcome to discuss and exchange their thoughts in an informal and friendly atmosphere.
It will be hosted in English and French. The duration of the event is two hours.
Venue
Todi Mill Social, Mumbai
CS #242, Near Viva Centre, Mathuradas Mill Compund, Lower Parel West, Mumbai