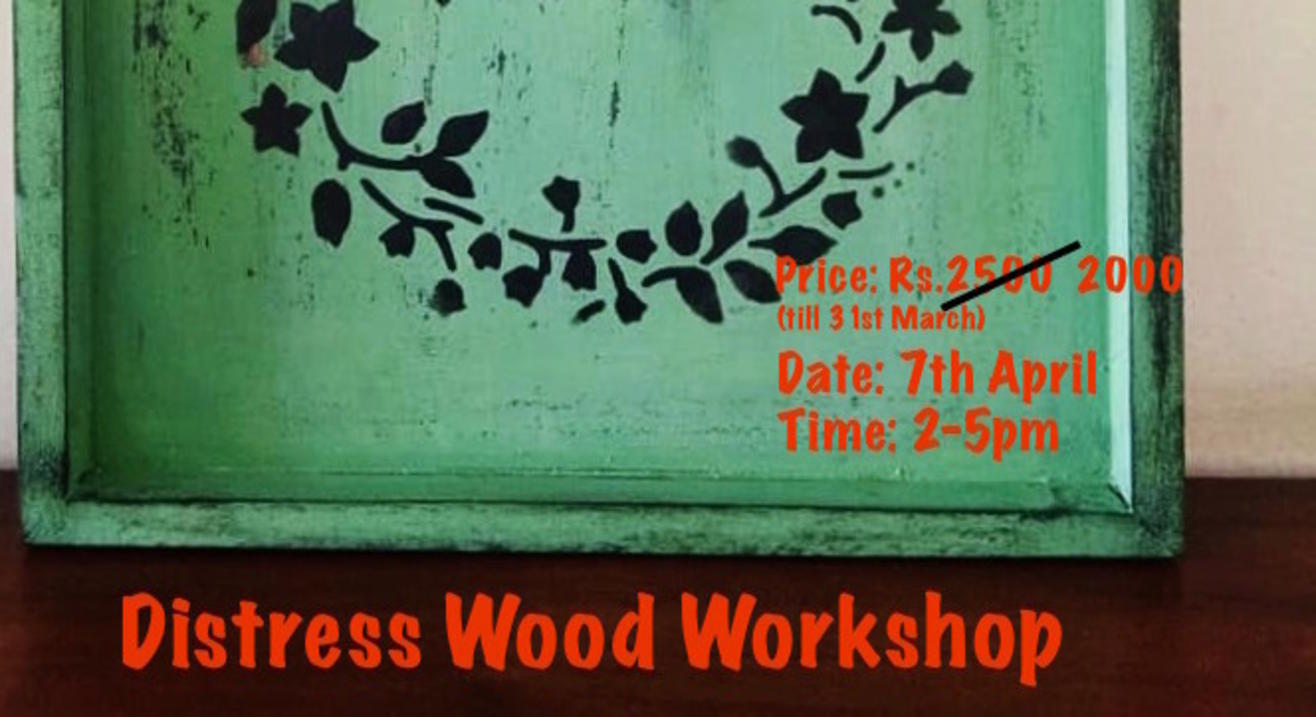 Art
Distress Wood Workshop -ART BUZZAAR 2019
About
Learn to transform a simple piece of wood into a gorgeous piece of home decor.
Distressing (or weathered look) in the decorative arts is the activity of making a piece of furniture or object appear aged and older, giving it a "weathered look", and there are many methods to produce an appearance of age and wear.
Techniques of distressing will be taught
Tips on using Chalk Paints
Dry Brushing technique will be covered.
The Discounted rate is applicable if you register by 31st March
Buy your tickets now to reserve a spot.