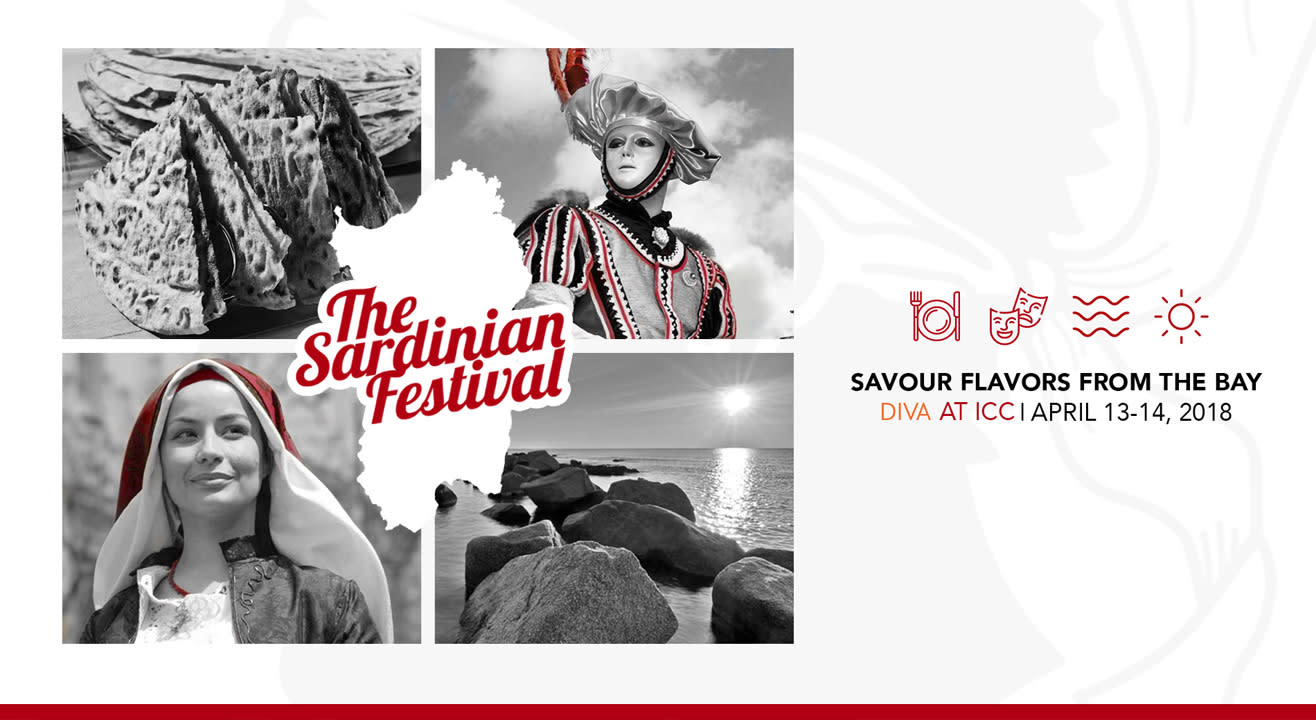 Experiences
DIVA at ICC's Sardinian Festival
DIVA Cafe at the Italian Institute of Culture
About
A voyage over an emerald sea, past characteristic coves and beaches of snowwhite sand … this is Sardinia, an island that strikes its visitors with natural contrasts, of a region that boasts old traditions and flavours that are wild and pure at nature.
Bringing these rich flavors to life, DIVA at ICC celebrates the culture and cuisine of the Sardinian Island with the Sardinian Festival 2018. We welcome Chef Clelia Bandini, one of the most celebrated chef of Sardinia and head chef at Lucitta Restorante. She has put together a very special menu to satiate the most demanding palates with its simple and natural ingredients, and with its delicious recipes made with the delicate and strong local produce.
Witness the palate from the land of the sea and the sun at the DIVA at ICC Sardinian Festival 2018 .
Catch "Tenores di Neoneli", performing live at the event. Tenores di Neoneli will bring to life the tradition "Cantu a tenòre". "Cantu a tenòre" is a style of polyphonic folk singing characteristic of the island of Sardinia , particularly the region of Barbagia. In 2005, UNESCO proclaimed the cantu a tenore to be an example of intangible cultural heritage. Cantu a tenore is traditionally practised by groups of four male singers standing in a close circle