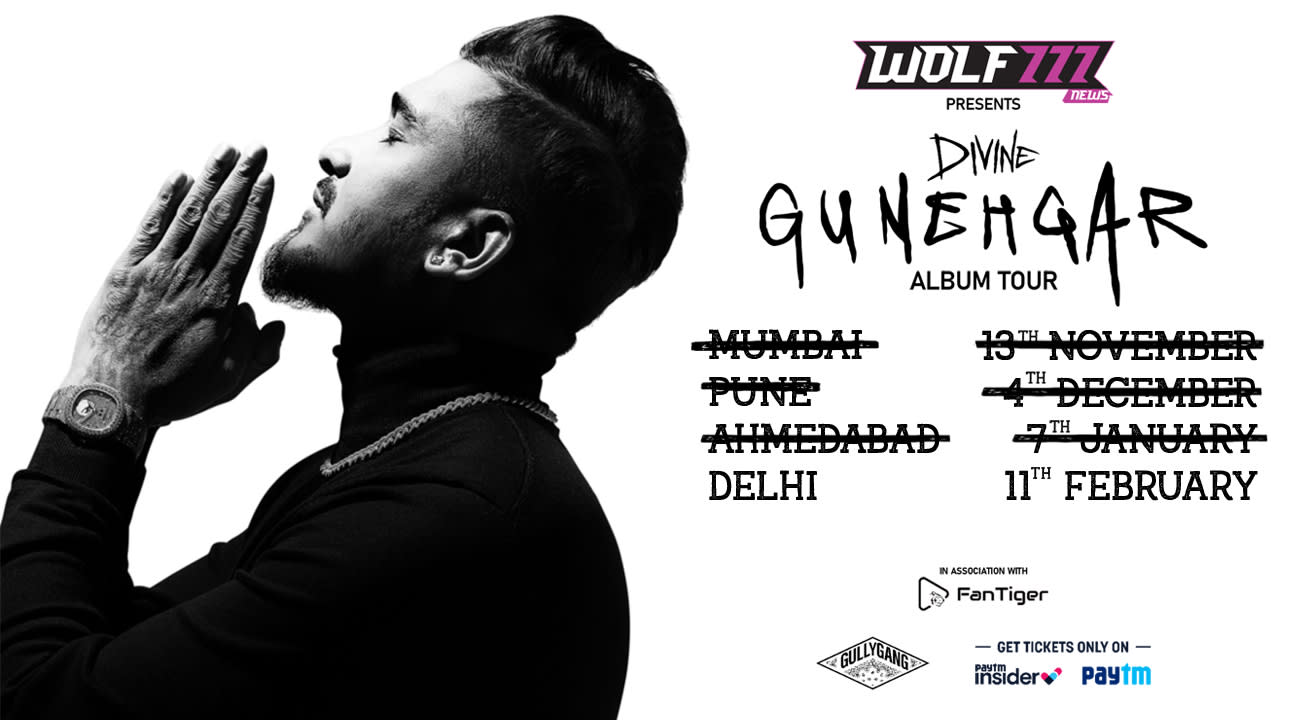 DIVINE's touring with his new album - Gunehgar!
DIVINE's latest Gunehgar Tour is definitely something you wouldn't want to be missing!
Invite your friends
and enjoy a shared experience
Wondering what's all that buzz about? It's the original Gully Gang Boy's freshest release!


DIVINE is here with 'Gunehgar', the much-awaited album after his sophomore album 'Punya Paap' which was released in 2020. Sing along amidst the crowd, and be one of the first bunch to experience it live!


The dualities of sin (Paap) & virtue (Punya), angels (Farishta) & demons (Shaitan) have been a key undercurrent to DIVINE's music and lyricism over the last few years. He continues to explore that theme, albeit from a different lens and returns after an almost two-year break since his sophomore album 'Punya Paap', with 'Gunehgar'
After a sold out launch show in Mumbai, the tour is now coming to the following cities!
He was the first Indian rapper to break the barriers in the world of Hip-Hop by featuring on the Times Square billboard in New York City and being the first one to attend the 64th Grammy Awards!
Subscribe to receive our newsletter!
Find the best experiences happening out there in your city or enjoy handpicked content while sitting comfortably at home. Paytm Insider is your go-to place to figure out what to do today!