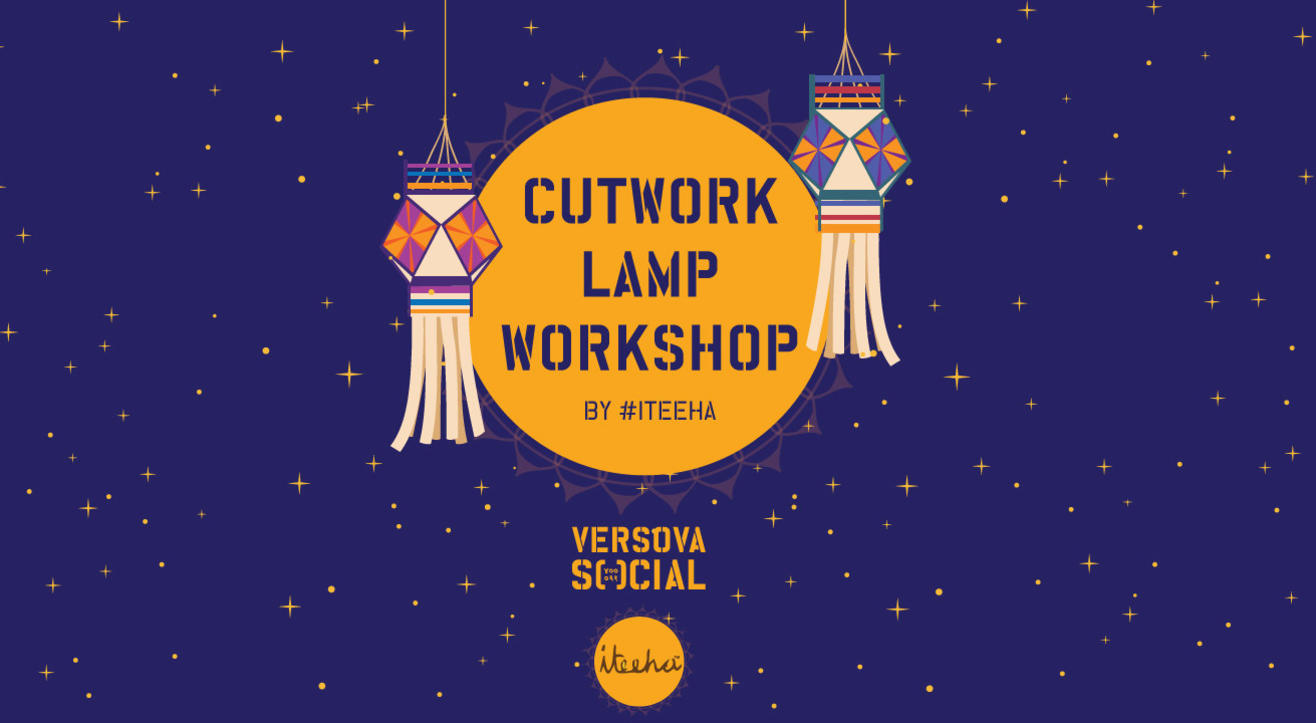 DIY
DIY Cutwork Lamp Workshop by #Iteeha
About
Lights are key Diwali decorations for every home. Candles, diyas, tea lights, fairy lights… there's plenty to choose from. The versatility of paper makes it a great material for DIY projects. Sheets of paper from the printer are ideal for this DIY Diwali decoration that involves nothing more than a few folds and a few scissor snips. What we learn for this workshop is cut work bulb chains using paper.
To create paper Bulbs all you need is a sheet of slightly thicker paper, a pattern, a pin and a cutter. Trace the pattern on the paper and mark out holes or cut out forms at an even spacing to create patterns
Bulb Chain
Use paper cut work boxes and create a chain for bulbs that you can use to hang around the walls. These papers cut outs can be easily made at home using some paper and glue. Cut work creates a patterns and drops a beautiful shadow of the same pattern as that on the box. If you like to get creative with papers and some folding, cut them out into interesting shapes that can be stuck together. Add a light bulb to it and create a chain. This gives you a hands-on experience of making 3D cutwork boxes for lighting up your homes with creativity.
Inclusions - All Art Materials
Papers
Scissors
Cutter
Lighting
Pencil
Eraser
Cutting Mats
Glue
Thread
Food & Beverage
Apart from being a café, bar and a coworking space, #Social pushes the best of #culture in the city by curating events ranging from workshops to guest lectures to art shows to icebreakers besides hosting the best artists of the music industry (be it underground electronica or death metal or sufi or acoustic). #SocialSupports causes, movements and acts which aim to bring a change in the society and strike a chord at the interpersonal level. All of this on a weekly basis across 3 cities and 17 outlets (and counting!)
Venue
Versova Social, Mumbai
CTS No. 1311 / 2 , Plot - B , Savitri Bai Jotiba Phule Rd, Juhu Versova Link Road, Andheri West, Gharkul Society, Bharat Nagar, Versova, Andheri West, Mumbai, Maharashtra 400061