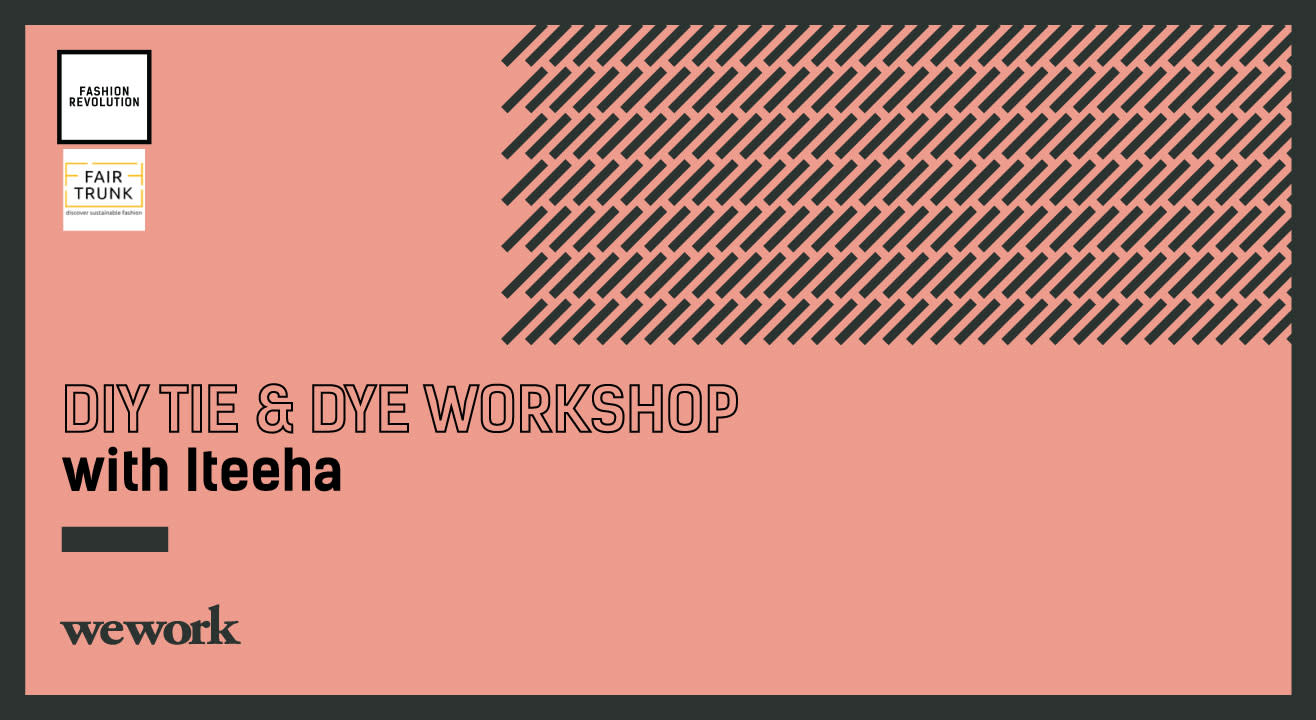 Art
DIY Tie & Dye Workshop w/ Iteeha
About
Shibori (Japanese name for Tie and Dye) is part of the larger family of resist-dyeing techniques that can be found in different forms across many cultures. Tie-dye is a modern term for a set of ancient resist-dyeing techniques, and for the products of these processes. The process of tie-dye typically consists of folding, twisting, pleating, knotting, stitching tying or crumpling fabric and binding with string or rubber bands, followed by application of dyes. Although the techniques of tie and dye vary from culture to culture, the concept of dying remains one of the oldest methods of printing design on fabric.
Join us for this interactive session with Iteeha, and bring home a piece of your creativity after the workshop– a beautiful tie & dye product made with love by you .
About The Fashion Revolution Week
The Fashion Revolution Week (23rd April- 29th April) is a week dedicated to create awareness about Ethical Fashion all around the world and demand a cleaner, safer, fairer and more transparent fashion supply chain. The global campaign revolves around asking brands 'Who Made My Clothes.'
This year during Fashion Revolution Week, Fairtrunk and WeWork have organized a series of events to understand Ethical Fashion better. From movie screenings, to DIY workshops and pop-ups, there is something for everybody.
We would love to have you there. Take the first step, make a switch to Ethical Consumerism.
Venue
WeWork BKC, Mumbai
C - 20, G Block, Bandra Kurla Complex, G Block BKC, Bandra Kurla Complex, Bandra East, Mumbai, Maharashtra 400051