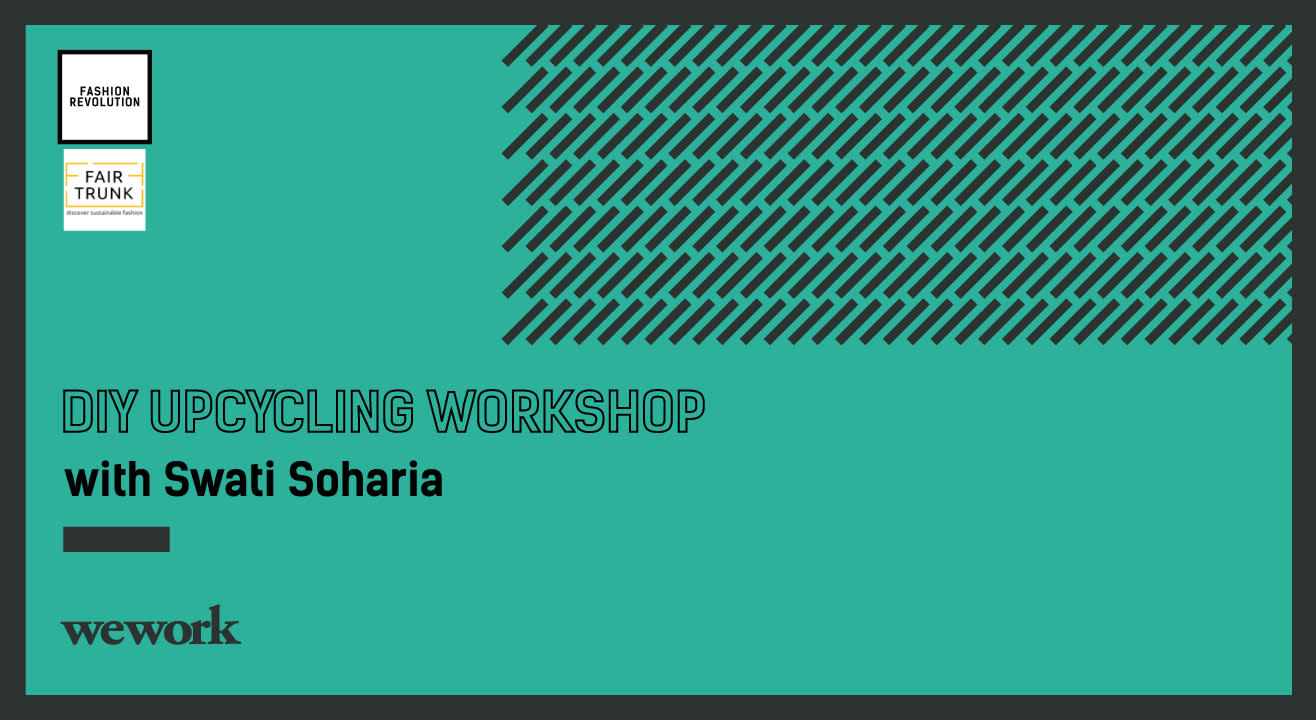 DIY
DIY Upcycling Workshop w/ Swati Soharia
About
Ever had clothes you looked at and thought, maybe the sleeves could be shorter or maybe the dress would have been a better T-shirt? Upcycling is the best way to refresh your wardrobe without buying new clothes and creating more waste. Clean out your closet, and bring all that stuff you've stowed away that you haven't worn for ages but don't feel like giving away either! We'll show you how to reform it into a cool new custom piece, that will be the most unique item you own. Promise.
LETS #HAULTERNATIVE
About The Fashion Revolution Week
The Fashion Revolution Week (23rd April- 29th April) is a week dedicated to create awareness about Ethical Fashion all around the world and demand a cleaner, safer, fairer and more transparent fashion supply chain. The global campaign revolves around asking brands 'Who Made My Clothes.'
This year during Fashion Revolution Week, Fairtrunk and WeWork have organized a series of events to understand Ethical Fashion better. From movie screenings, to DIY workshops and pop-ups, there is something for everybody.
We would love to have you there. Take the first step, make a switch to Ethical Consumerism.
Venue
WeWork BKC, Mumbai
C - 20, G Block, Bandra Kurla Complex, G Block BKC, Bandra Kurla Complex, Bandra East, Mumbai, Maharashtra 400051