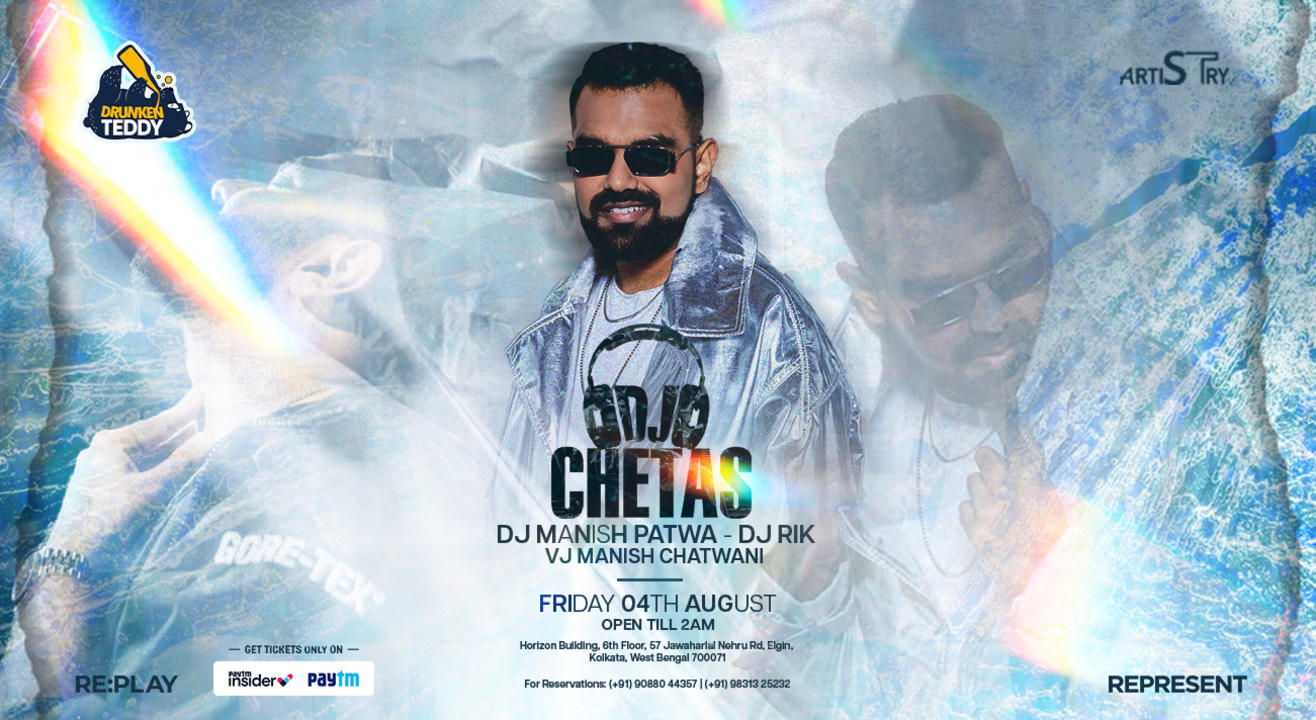 DJ CHETAS - INDIA'S NO.1 BOLLYWOOD DJ LIVE | DRUNKEN TEDDY
Invite your friends
and enjoy a shared experience
DJ CHETAS - INDIA'S NO.1 BOLLYWOOD DJ LIVE | DRUNKEN TEDDY
Invite your friends
and enjoy a shared experience
Invite your friends
and enjoy a shared experience
Join us for an electrifying evening as we bring you a night of pulsating beats and mind-blowing music with DJ Chetas, performing live at Drunken Teddy on 4th August.
DJ Chetas, known for his incredible remixes and mashups, has taken the Indian music scene by storm. With a repertoire spanning various genres, from Bollywood to EDM and beyond, DJ Chetas is guaranteed to ignite the dancefloor and leave you wanting more.
Get ready to lose yourself in a musical journey like no other, as DJ Chetas takes the stage at Drunken Teddy. Dance the night away with friends, as he spins his signature tracks and mixes that have become anthems for party-goers all over the country.
With state-of-the-art sound and lighting, and a vibrant atmosphere, Drunken Teddy provides the perfect setting to witness the magic of DJ Chetas. Let your inhibitions loose and soak in the energy, as the DJ unleashes an unforgettable performance that will keep you grooving all night long.
So mark your calendars for this electrifying event on 4th August at Drunken Teddy, and get ready to witness DJ Chetas in action. Don't miss out! Get your tickets now and secure your spot at the hottest event of the season.
Drunken Teddy
Horizon Building, 57, Jawaharlal Nehru Rd, Elgin, Kolkata, West Bengal 700071, India
GET DIRECTIONS
DJ CHETAS - INDIA'S NO.1 BOLLYWOOD DJ LIVE | DRUNKEN TEDDY
Invite your friends
and enjoy a shared experience