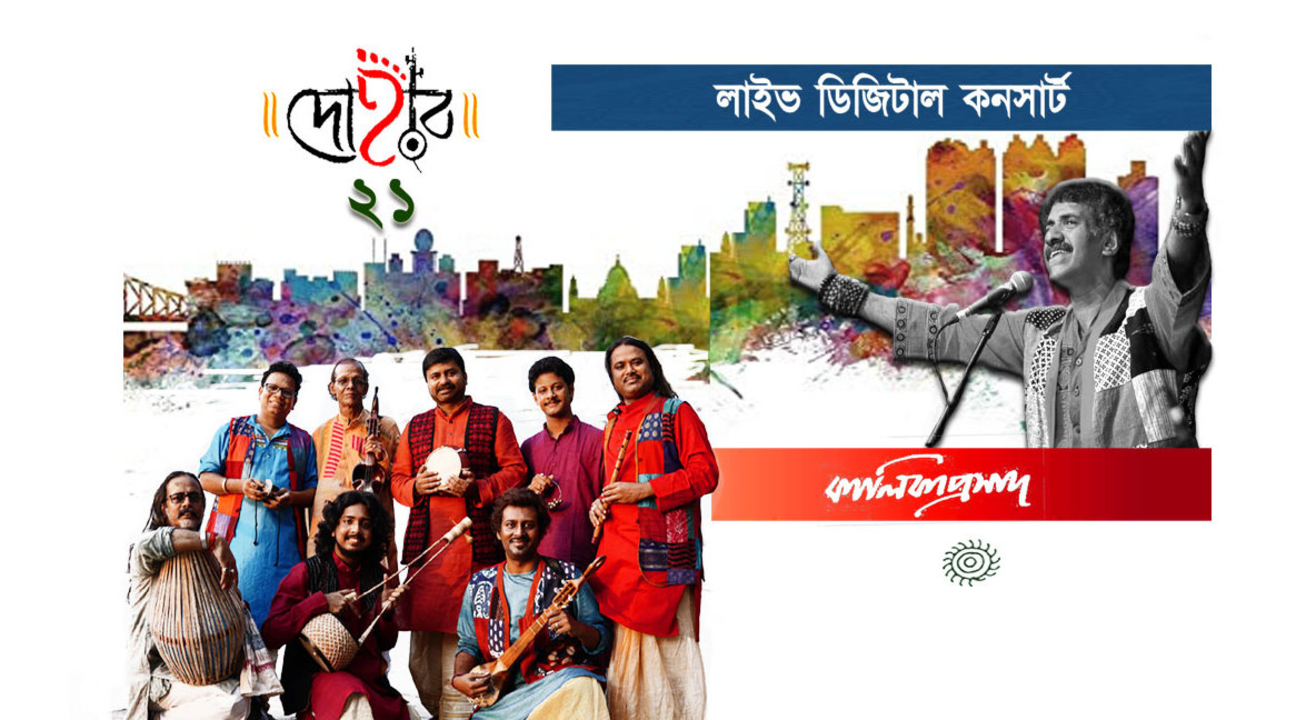 DOHAR 21 & KALIKAPRASAD 50
Invite your friends
and enjoy a shared experience
Invite your friends
and enjoy a shared experience
About the Event
DOHAR is a musical group of International repute, a platform of musicians, who consider this World as a musical bonanza and intends to energise its inhabitants with the melodious power of folk tunes and Tagore songs as two main pillars of Indian Music.
DOHAR presents Tagore Songs and 30-35 Different forms of Traditional folk songs from various parts of West Bengal, Bangladesh and the North East of India accompanied with various ethnic folk instruments like Dubki, Dotara, Banjo, Flute, Shinga, Mandira, Kashi, Kortal, Harmonium, Sarinda, Dhak, Mridango, Dholok, Gangira, Madol, Pakhoaj and other drum & percussions.
DOHAR has an archive of nearly 6000 folklore.
About 11th September 2020 show:
The first Live digital show ever organized by Dohar itself. A special programme designed to celebrate 50 years of Dohar's man of the heart Kalikaprasad and 21 years of Dohar's musical journey in search of their roots. A very special Live musical show designed to celebrate this special moment. Live interactions with Dohar members / musicians is also an attraction to the audience. Rest is a surprise to Dohar lovers.