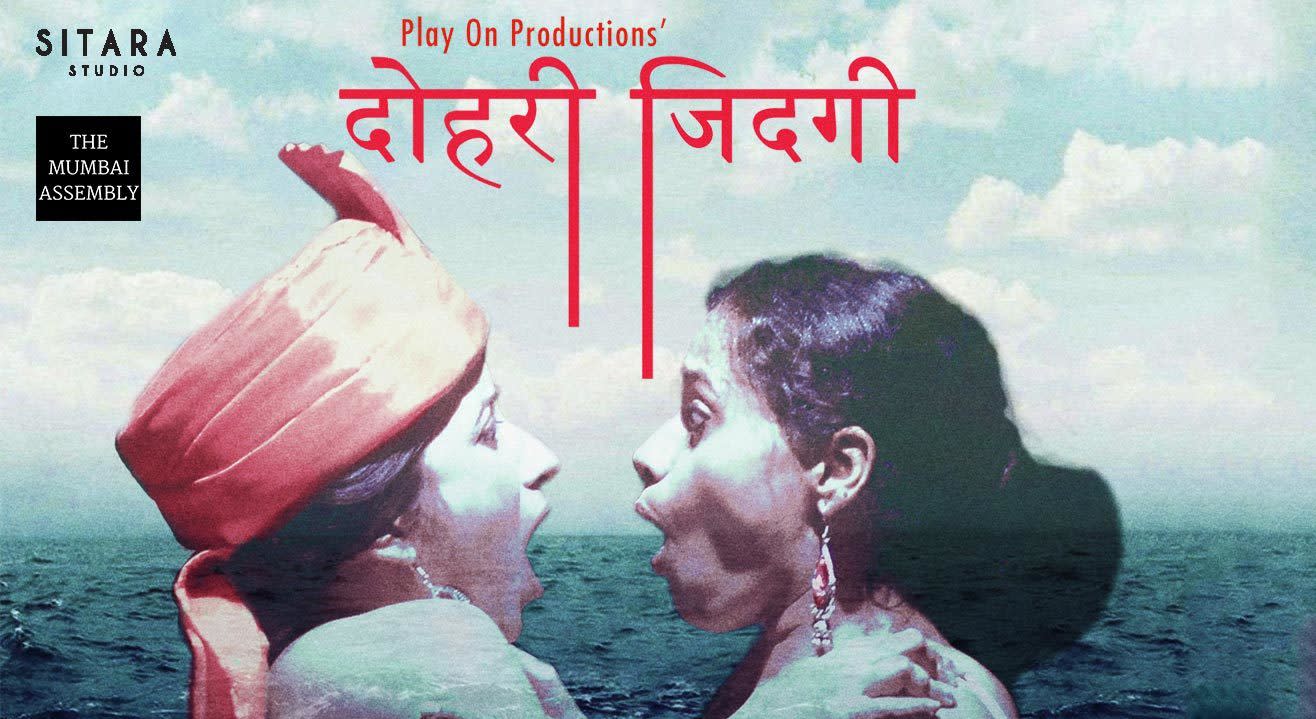 Sitara Studio, Mumbai, Mumbai
Step out and enjoy this event
Invite your friends
and enjoy a shared experience
Sitara Studio, Mumbai, Mumbai
Step out and enjoy this event
Invite your friends
and enjoy a shared experience
Invite your friends
and enjoy a shared experience
Give your regular Saturday night-outs a miss and head over to Sitara Studio to watch 'Dohri Zindagi' by Play On Productions. The play talks about sexuality, marriage, dowry and greed.
Synopsis:
When two miserly traders, living in two villages separated by a distance of 24 kilometres, form a marriage pact between their unborn children, all seems well. That is until they both have daughters. Greed for dowry tempts one of the traders into declaring his daughter a boy. However, on the night of the wedding, his deception is revealed and this revelation will shake the foundations of morality, sexuality and society.
Team:
Theatre Group - Play on Productions
Producers - Neha Singh and Dhruv Lohumi
Cast- Neha Singh, Bhumika Dube and Krishna Kant
Director and Light Design - Gurleen Judge
Lights Operator - Mandar Gokhale
Production Manager and Sound Operation - Moumita Ray
Production Assistants - Suhel Banerjee and Dhruv Lohumi
About the group:
Play On Productions is a Mumbai-based theatre group started in 2015 by Gagan Dev Riar, Sukant Goel and Dhruv Lohumi with the desire to create performance pieces that can be accessed by audiences at conventional and alternative theatre spaces. Its first production, an experimental interpretation of Samuel Beckett's Krapp's Last Tape opened at the Prithvi Fringe Festival 2015 to popular and critical acclaim. When Neha Singh proposed a collaboration with her piece Dohri Zindagi which had won the Gender Bender grant by Sandbox Collective, Goethe Institute Bengaluru and Ladies Finger, Play on Productions extended support and made it its third project, after Krapp's Last Tape and Renovation.
Sitara Studio, Mumbai
Garage Galli, Kakasaheb Gadgil Marg Near Congress Bhavan, Opposite Indiabulls Finance Centre, Lower Parel
GET DIRECTIONS
Sitara Studio, Mumbai, Mumbai
Step out and enjoy this event
Invite your friends
and enjoy a shared experience