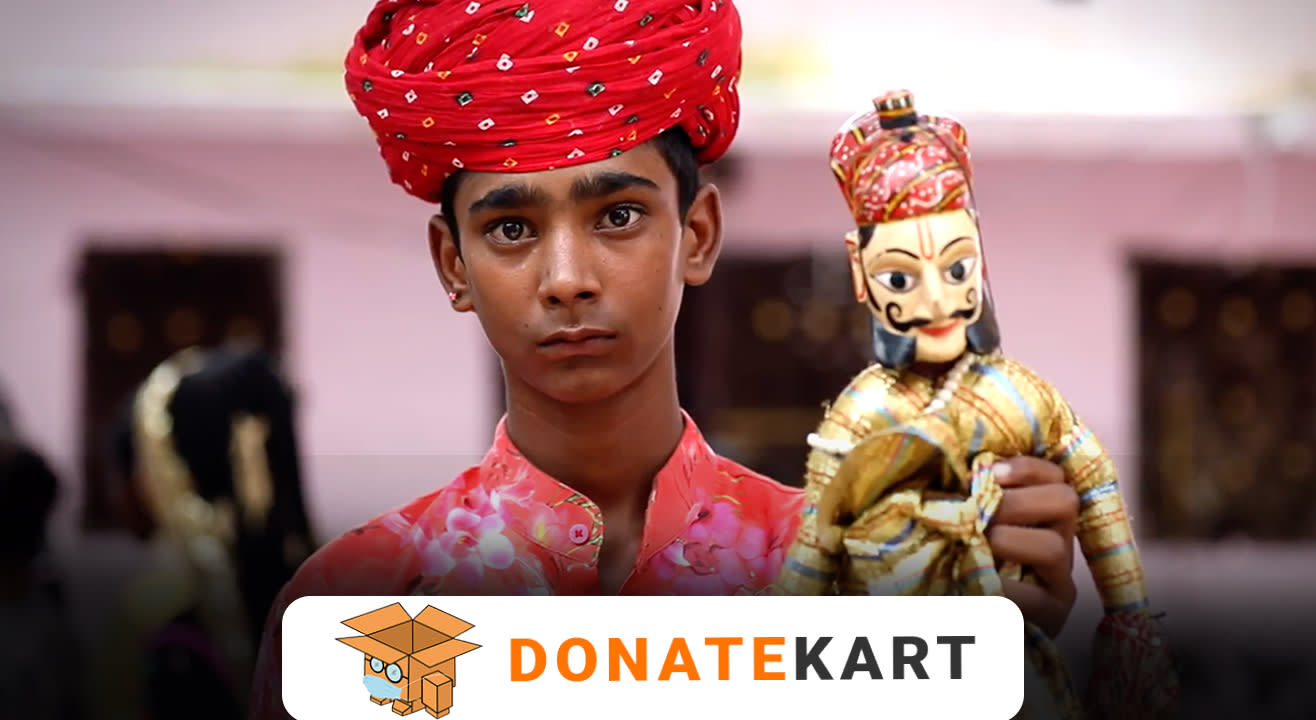 Donatekart | Help support the Rajasthan Folk Artists
Invite your friends
and enjoy a shared experience
Invite your friends
and enjoy a shared experience
About the Event
Beautiful dance forms and music survive through numerous folk artists across our country. These art forms are a vital part of our culture and history. In Rajasthan, communities of folk artists have kept these art forms alive across generations. But now, this is all in danger of falling apart as tourists aren't coming from 15 months. They have to resort to begging if not your support.
About Donatekart:
Donatekart was started with a vision to ensure transparency in charities and motivate more individuals to give back to society. Transparency is a huge issue in the Indian philanthropic space and to build confidence in donors, we work on a unique model where donors can pay for the products needed by the NGO, which then gets delivered to the NGOs' doorstep. As donors are contributing towards products, there is 100% transparency. Donors also get updates on how their donated supplies are being used.
Donatekart is working with 1500+ NGOs, and 5,00,000+ donors have used our platform to donate in excess of $10M of products. Donatekart is an award-winning platform and has received recognition under the Nasscom Social Innovation Award, Edexlive 40 Under 40 list and the Greater Giving Summit hosted by Bill & Melinda Gates Foundation.