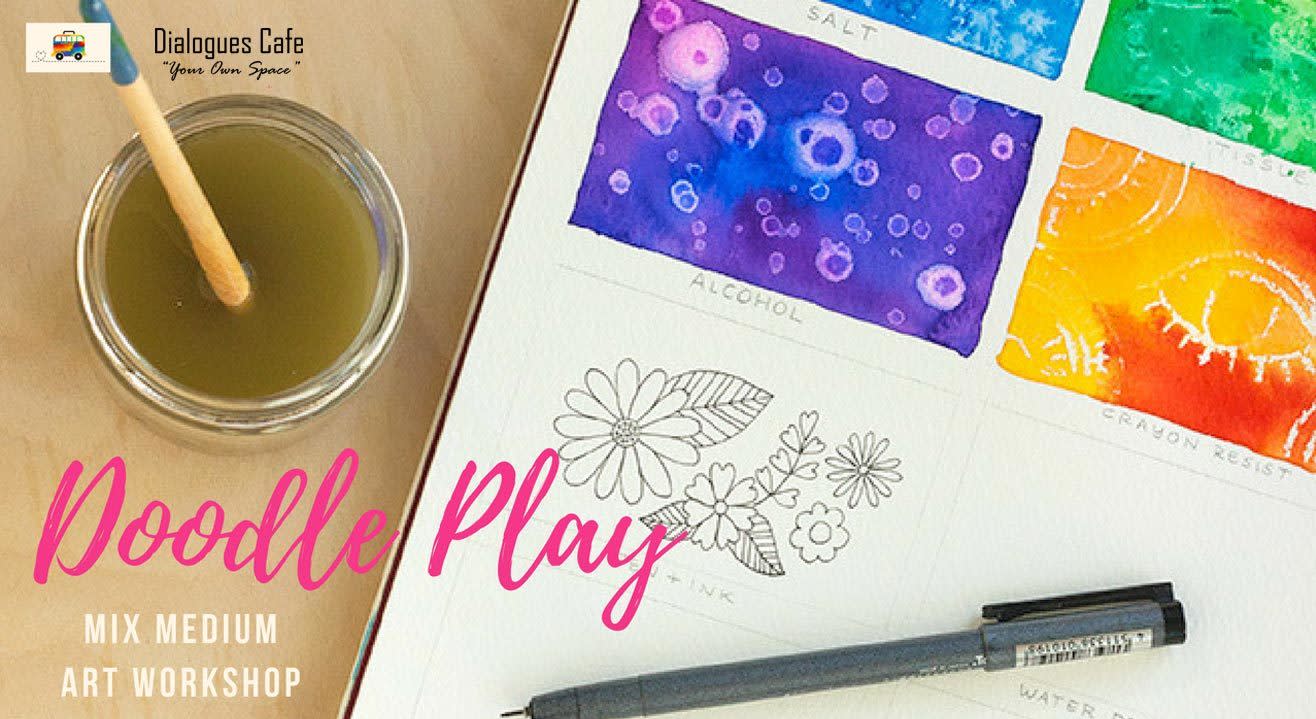 Art
Doodle Play: A Mixed Medium Art Workshop
Dialogues Cafe, Koramangala
About
Capture the essence of your surroundings and your imagination on sketch paper in an interactive Doodle Play Art Workshop with artist Reshmi Shekhar of Curiosity Kills the Cat.
In this 2-hour introductory session, Reshmi will takeyou through simple, quick techniques of using portable materials such as watercolour, pencil and pen to help you give your doodles a more creative form. You will be guided in an intuitive approach to draw with pen, layering watercolour washes and gathering tips that can be applied to everyday doodle sketching.
To make it more fun, you will get a surprise hand-made gift that will be the perfect companion for your Doodle Play art work. All material, food and drink will be provided.
This workshop is open for all - creative heads, artists, non-artists and anyone who would like to try something new.
Venue
Dialogues Cafe, Koramangala
41, 100 Feet Rd, 4th Block, Koramangala, Bengaluru, Karnataka 560034