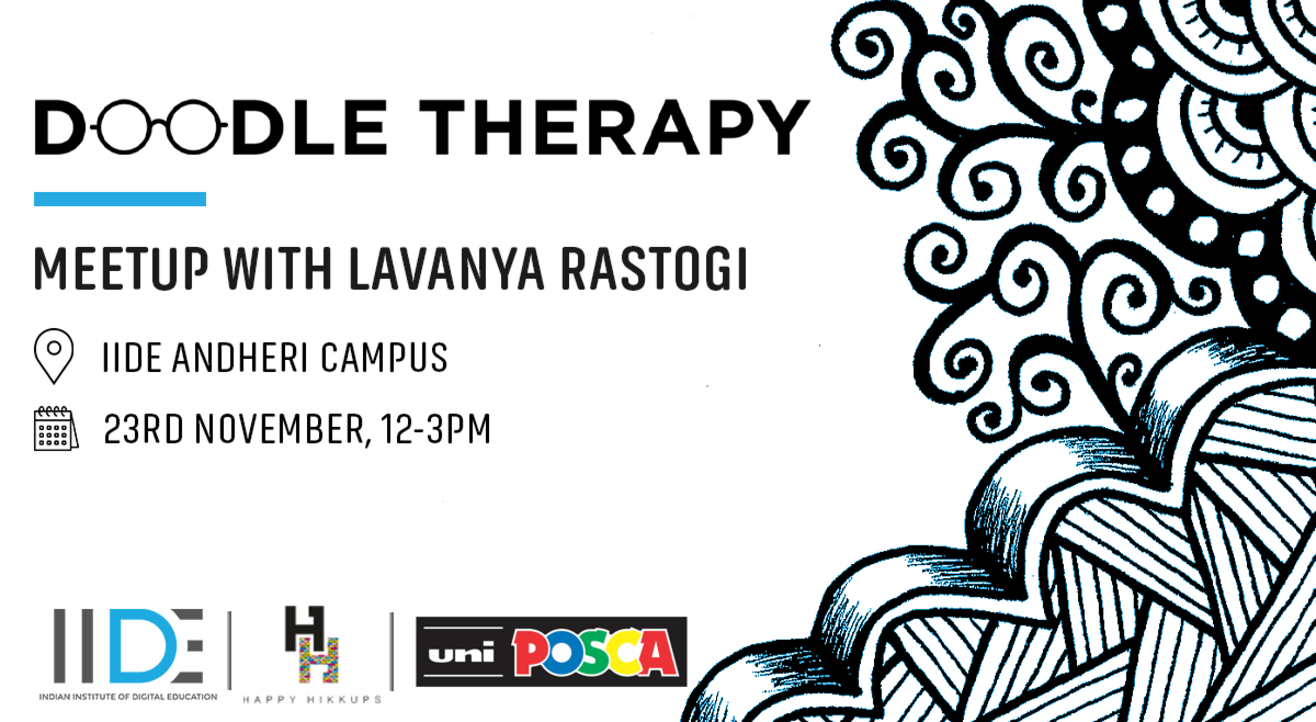 Art
Doodle Therapy
IIDE - Indian Institute of Digital Education
About
Are your notebooks filled with random designs and doodles?
Interested in knowing how doodling can help you relieve stress on your busy days?
Do you want to inculcate art and creativity in your daily life?
Doodling has proved that it helps in relieving stress and anxiety by giving us a creative outlet to express our thoughts. It helps you to develop your patience and increase your concentration
levels as well as process emotions.
Learn more about doodling and how it can help you at our Meetup on 'Doodle Therapy' conducted by Lavanya Rastogi, the founder of HappyHikkups.
Topics to be covered:
How to start applying creativity in your daily life
How to create your own style of Art
How to create your own handbook to wall murals and redesigning of old objects
A way of destressing
How to develop patience, concentration, balance and focus
How to get a digital detoxification
How to deal with anxiety through art
Get in touch with your inner self with creativity.
You should attend if you're a:
Student
Household
Startup Owner
Entrepreneur
Beginner/Intermediate/Expert Artist
Or simply want to learn a different art form
Essentials :
Speaker Details :
Speaker: Lavanya Rastogi
Lavanya Rastogi is CS/LLB & Founder at HappyHikkups.
You can check her LinkedIn Profile here- https://www.linkedin.com/in/lavanya-rastogi-2b5969103/
Date: 23 November 2019
Time: 12- 3 PM
Venue: IIDE, Andheri.
Fees: Rs. 300
Venue
IIDE - Indian Institute of Digital Education
IIDE Campus, 1st Floor, Andheri Girls' Education Society (AGES),, S.V. Road, Near GK Gokhale Bridge, Near Andheri Station,, Andheri West, Railway Colony, Andheri East, Mumbai, Maharashtra 400058
GET DIRECTIONS