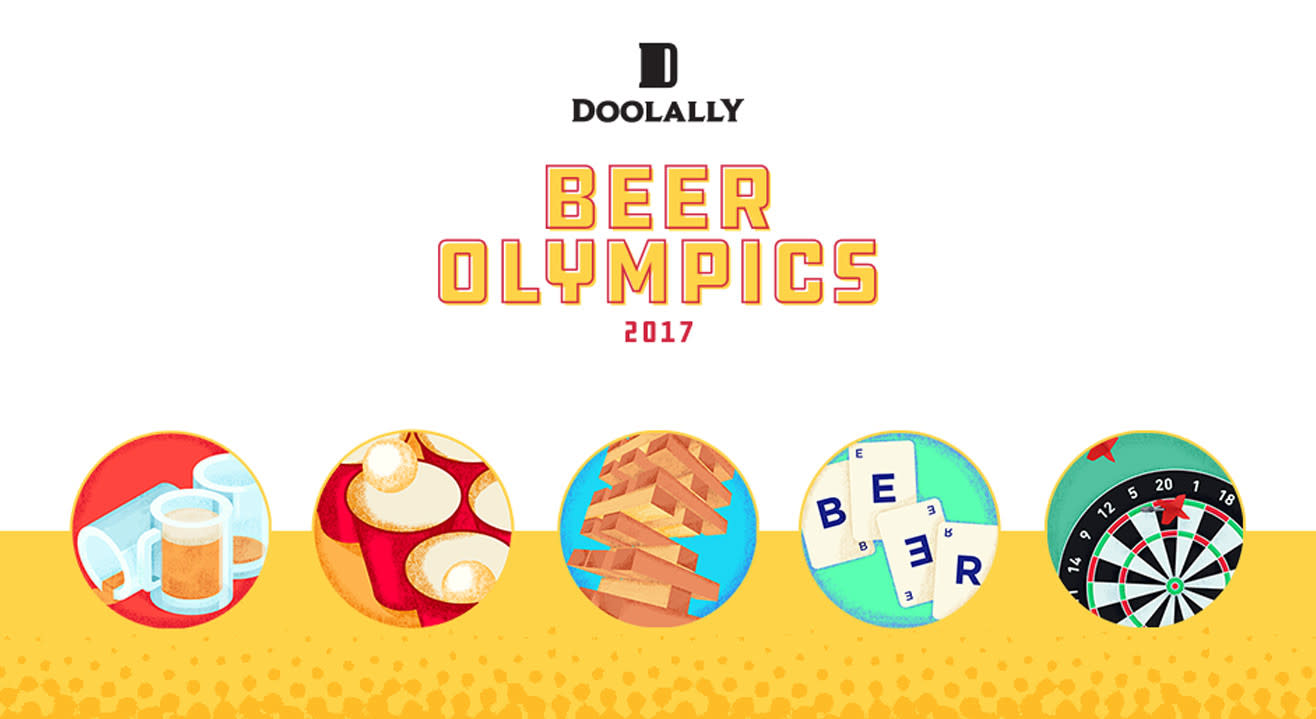 Drinks & More
Doolally Beer Olympics 2017
1st Brewhouse (Doolally On Tap!), Pune
About
The fences don't make for comfortable seats. Here's your chance to get in on the action and participate in this one-of-a-kind event called Doolally Beer Olympics. Fried rice and Manchurian might just give it a run for its money but nothing really beats the time-tested combo of beer and sports.
Team up with 4 of your best buds and you're all set to go. It's really that simple!
-1 Beer Olympic Kit
-Free entry for all 5 games
-1 Snack Box
-2 Litres of beer
If your team is any good, you stand to win more beer! And what's more, a coveted grand prize is also up for grabs! So what are you waiting for? Pull up your socks, fasten your seatbelts and let's get this party started!
Special provisions have been made for the teams coming in from Bombay. An exclusive Doolally wagon (AC bus) has been arranged from Doolally Bandra to Corinthians, Pune & back. No stone has been left unturned when it comes to matters of your safety. Brace yourselves for one helluva time!