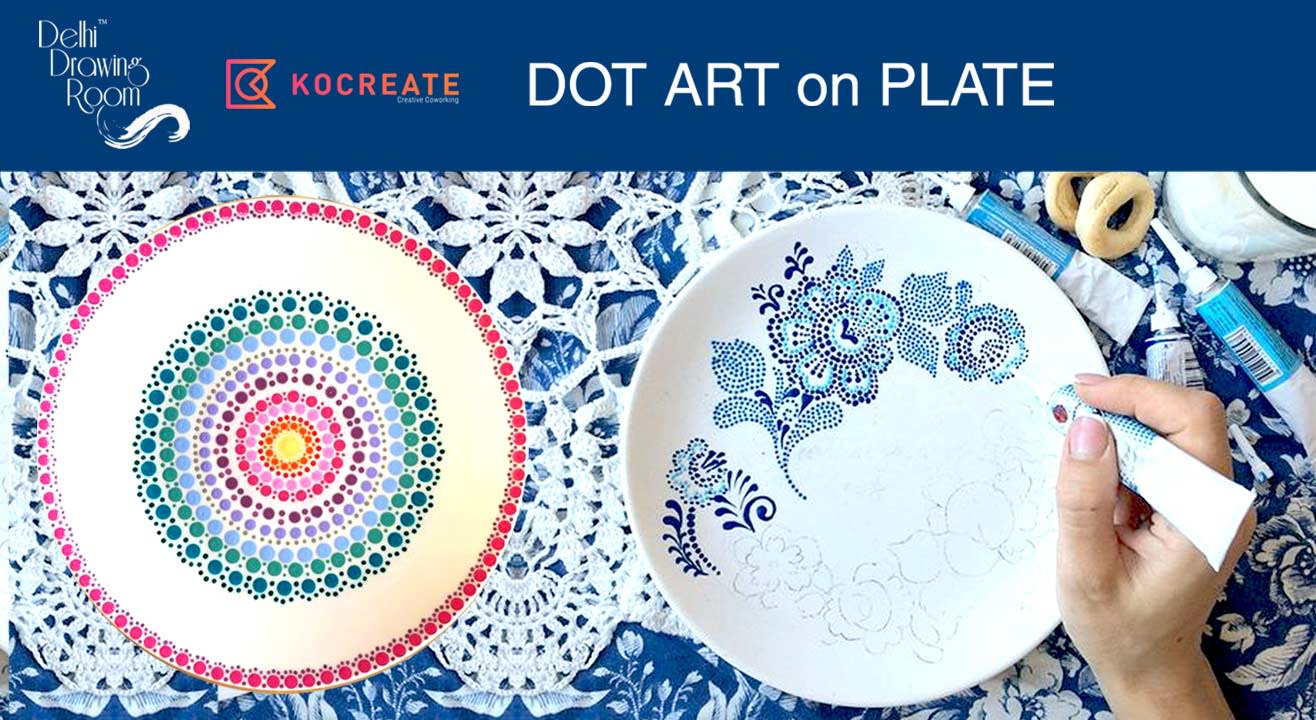 Art
Dot Art on Plate- Painting Party by Delhi Drawing Room
About
Delhi Drawing Room invites you to its Dot Art on Plate - Painting Party. The workshops are open for all ages & beginners & amateurs of all kinds. No experience in drawing or painting needed. You will be provided with all the art materials & the guidance needed to create your dot art on plate with acrylic paints.


Dot art is also known as Pointillism. Pointillism is a technique of painting in which, small, distinct dots of colour are applied in patterns to form an image. The simple dot style as well as cross hatching maybe beautifully aesthetic to the eye but has a far more hidden meaning and deeper purpose; to disguise the sacred meanings behind the stories in the paintings. The pointing technique gives the painting an almost 3D effect and a sense of movement and rhythm.


It is also known to be therapeutic & calming. Have yourself a relaxing Saturday evening while you paint your masterpieces.
Founded by a self taught artist Snehal Patil, Delhi Drawing Room is an initiative that fosters fun and non judgmental environment that was created by the vision to encourage creative expression in everyday settings.
The dream of KoCreate is to create a supportive ecosystem for entrepreneurs in the design space.