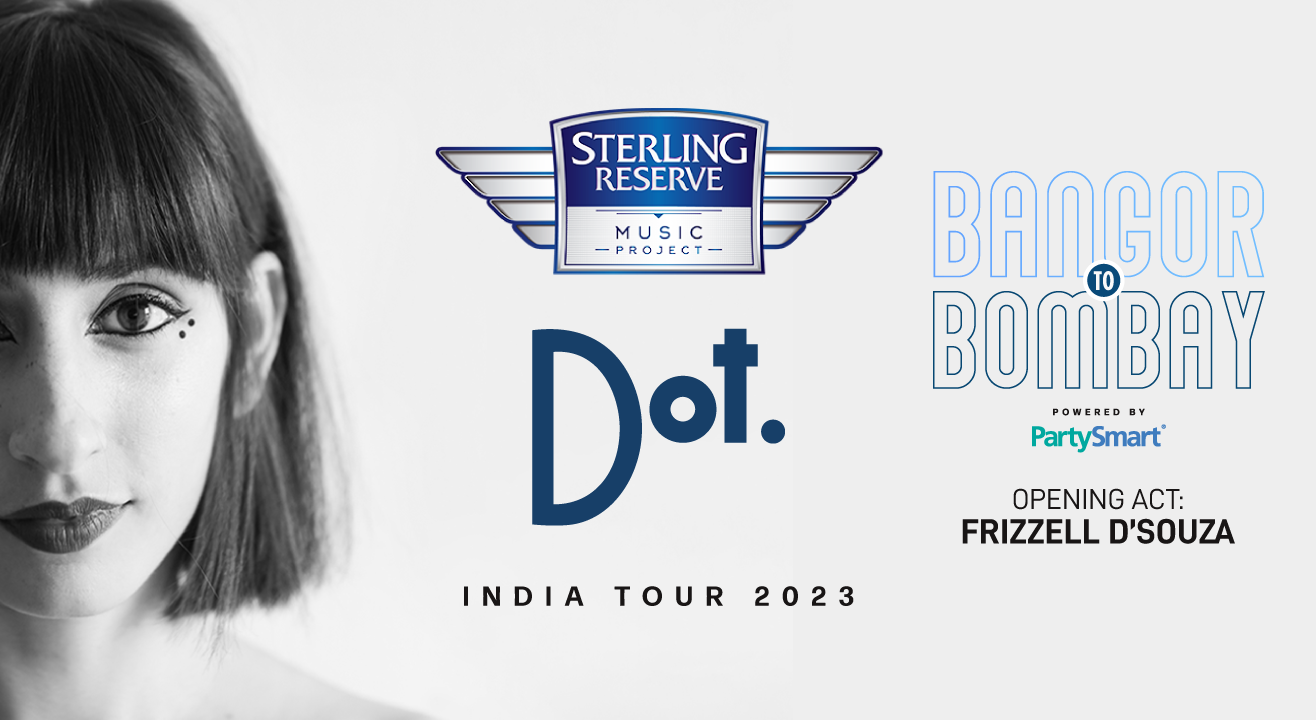 Dot. India Tour | Bangalore
April 16 | Gates Open At 8PM
Fandom at Gilly's Redefined, Bengaluru
Step out and enjoy this event
Invite your friends
and enjoy a shared experience
Dot. India Tour | Bangalore
April 16 | Gates Open At 8PM
Fandom at Gilly's Redefined, Bengaluru
Step out and enjoy this event
Invite your friends
and enjoy a shared experience
Invite your friends
and enjoy a shared experience
Known for her nostalgic music and lyrical deftness, Dot. stole the hearts of many with 'Everybody Dances to Techno' and 'Asymmetrical' in 2017. These tracks were shot on an old Motorola and uploaded to YouTube from her university practice rooms in Wales. Since then, her debut album 'Khamotion' released in July 2021 to critical acclaim, followed by 2022 singles 'Pink Roller Skates' and 'Wes Anderson'; former Youtube-only content. Dot.'s new music continues to play with what she calls 'poetry of the ordinary', taking its roots in lyrical jazz while simultaneously exploring pop, soul and much more. She is currently working on a country-wide tour in April 2023, and is also making an entry as an actor in Zoya Akhtar's upcoming film 'The Archies'. Her latest single 'Indigo' was released in March, with another single 'Wasted On You' to follow.
Bangor to Bombay Tour Indian artist Dot. is bringing her timeless (and timely) act to the stage with her new live tour! Dot. presents 'Bangor To Bombay', as she returns after a six year hiatus from the live music scene. The tour explores the indie musician's experience as she transitions both musically and personally from Wales to India. A setlist that promises fresh new energy iced with nostalgia and charm. After her debut album 'Khamotion', Dot.'s next singles 'Indigo' and 'Wasted on You' are due to release soon. Additionally, she will be appearing in 'The Archies', a film by Zoya Akhtar set to release in 2023.
Opening Act
Frizzell D'Souza is a singer-songwriter based out of Bangalore, who started out with her own renditions of songs on YouTube in 2018 and got into songwriting during the 2020 pandemic.
She has a penchant for simple melodies and songwriting - The core of her music lies in translating emotions and is also influenced by her love for retro classics and indie music.
@frizzell.dsouza
Dot.'s Social Media
Youtube: Click here
Instagram: Click here
Music: Click here
Fandom at Gilly's Redefined
1st floor of Gillys redefined,# 413, 100 Feet Road,, 4th Block, Koramangala, KHB Block Koramangala, Koramangala 4-B Block, 5th Block, Koramangala, Bengaluru, Karnataka 560034, India
GET DIRECTIONS
Dot. India Tour | Bangalore
April 16 | Gates Open At 8PM
Fandom at Gilly's Redefined, Bengaluru
Step out and enjoy this event
Invite your friends
and enjoy a shared experience