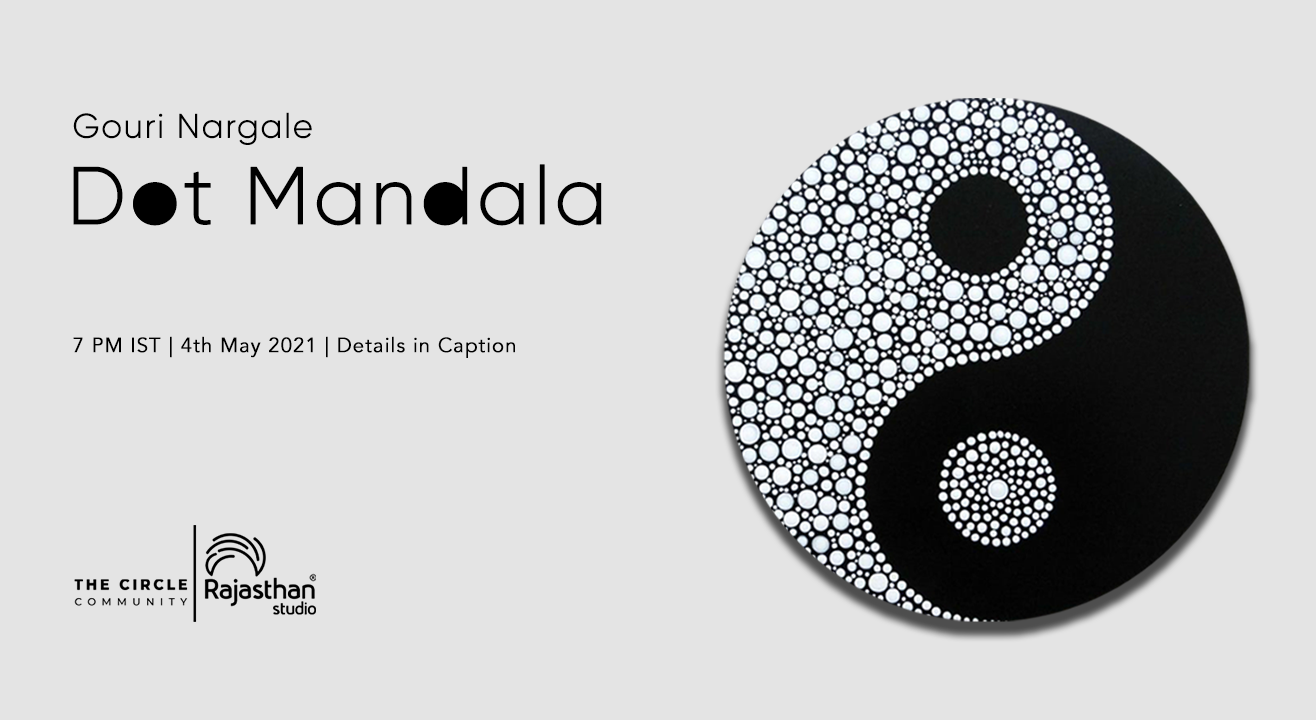 Dot Mandala Workshop by The Circle Community
Event Guide
For Age(s)
Family Friendly
Masterclass
Learn from an expert
Invite your friends
and enjoy a shared experience
Dot Mandala Workshop by The Circle Community
Event Guide
For Age(s)
Family Friendly
Masterclass
Learn from an expert
Invite your friends
and enjoy a shared experience
Event Guide
For Age(s)
Family Friendly
Masterclass
Learn from an expert
Invite your friends
and enjoy a shared experience
Basically, mandalas are circles contained within a square and arranged into sections that are all organized around a single, central point. Mandalas are typically produced on paper or cloth and drawn on a surface with threads, fashioned in bronze, or built-in stone. Mandalas hold symbolic and meditative meaning beyond their vibrant appearance.
Get a chance to discover this contemporary art form in the Dot Mandala Workshop Workshop By The Circle Community (@thecircle.community).
Date: 4 May 2021
Time: 7:00 PM
Free For All
Venue: Online Workshop over Zoom App
Materials Required:
1.6"/8" diameter round canvas or coaster
2. Black & white acrylic color (preferably Fevicryl)
3.Deep color palate
4.Q-tips, toothpicks
5.Pencil
6.Eraser
7.Ruler
8.Rounder
P.S. No entries will be accepted after 5:00 PM on the day of the workshop.
*Zoom Credentials for the same will be sent a day prior to the workshop via mail.
In case of any queries mail us at - thecircle@rajasthanstudio.com
See you!
Dot Mandala Workshop by The Circle Community
Event Guide
For Age(s)
Family Friendly
Masterclass
Learn from an expert
Invite your friends
and enjoy a shared experience