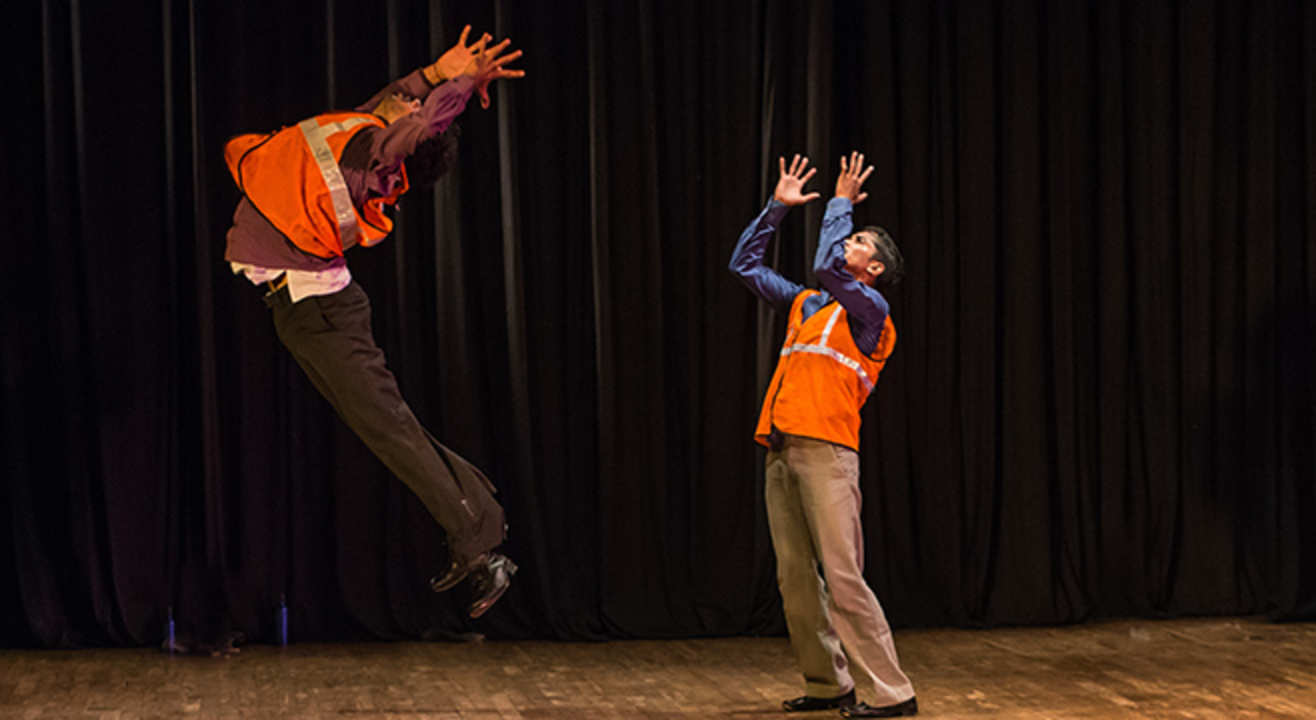 Dance
Double Bill: Rush Hour and NH7 @IGNITE! 2016
About
In Rush Hour, Manju Sharma looks at urban transport as a metaphor for a chaotic and cramped society, where bodies are constantly in the race to ensure a space for themselves. Amidst this anxiety, there is also a humour in monotony. She captures these monotones, palpitations and longings with the idea of bodies in constant motion. In doing so, she employs infinitesimal shifts in weight, rhythm and verticality, playing on the dancers' sense of endurance as they work to keep moving while moving minimally.
CAST + CREDITS
Performers: Rajan Rathore, Kunal Sood & Manju Sharma
Music by: Rajan Rathore & Priya Sen
NH7 is a piece of work that is deeply driven by the phenomenon of immigration of the rural population to urban spaces in search of a 'better life' and 'reality'. The piece depicts the intricate, confused, rapid urbanisation of India. It vividly captures the mad need to build, demolish, and re-imagine the city. It explores how people, workers, and individuals are caught in this mayhem and maze of bricks, bridges, construction sites and dust. It aims at creating moving images with bodies which reflect the current imagination of the city and the changing landscape of India.
CAST + CREDITS
Performers: Amaresha Kempanna, Deepak Kurki Shivaswamy
Music: Abhijeet Tambe, Manu Shrivastava
Choreographer: Deepak Kurki Shivaswamy
*PHOTO: Bhooshan Iyer
Venue
OddBird Theatre, Delhi
Dhan Mill Compound, 100 Foot Road, SSN Marg, Chhattarpur, New Delhi, Delhi 110030