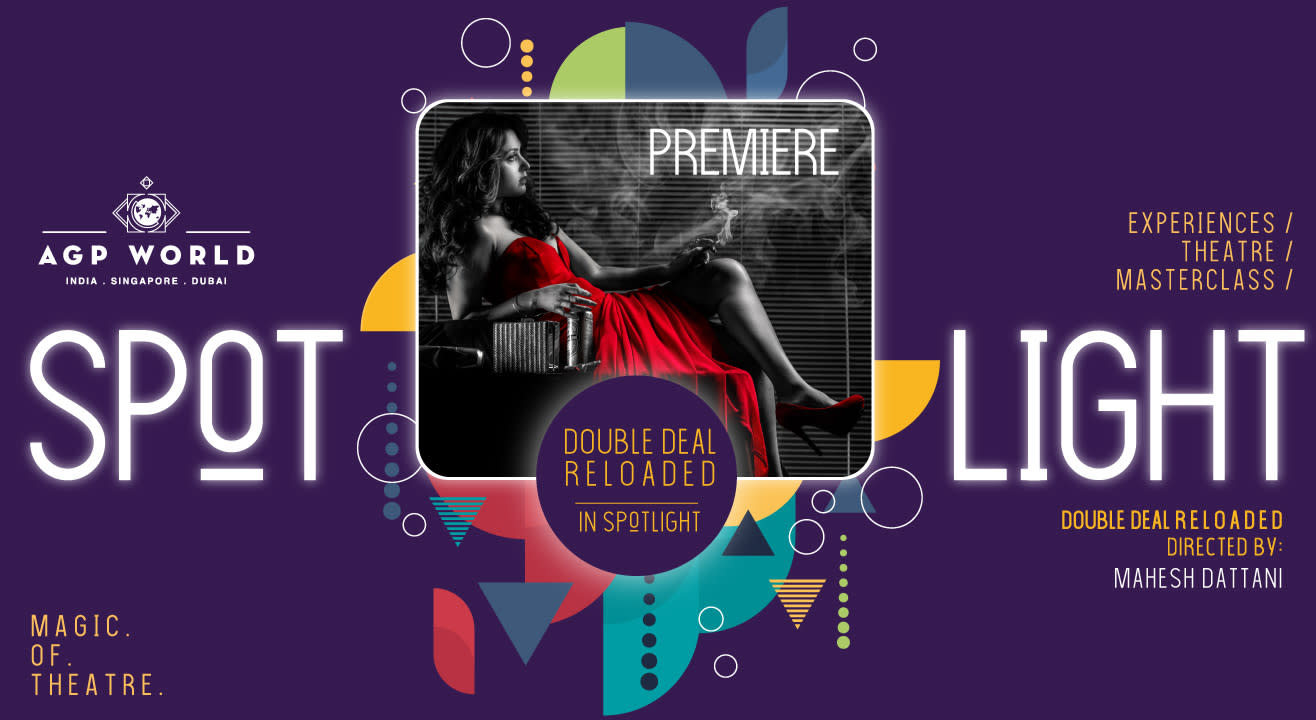 Thriller
Double Deal Reloaded
The Royal Opera House, Mumbai
About
A true celebration of the performing arts! AGP World's 'Spotlight' is a celebration showcasing some of the best productions from one of India's premiere theatre production house, AGP World. Theatre buffs and first-timers alike can experience fantastic performances, cutting across comedies, thrillers, musicals and dramatic productions : all in one venue within a short span of time. This also includes up close and personal tête-à-têtes and workshops with some of the industry's best-known names.
Director: Mahesh Dattani
Cast: Bharat Dabholkar, Manjari Fadnis

A story of deceit, betrayal and greed. Jeet helps Rhea pay her grocery bill in a store and therein starts their friendship. What starts off as an innocent encounter between strangers turns out to be a roller-coaster ride of deceit and betrayal. Crimes and misdemeanors of the past turn the present into an impossibly bizarre battle over blood money. Or is it?
Double Deal| Motion Poster| AGP World